Over-the-counter (OTC) medicines offer us the convenience to treat more of life's aches and pains ourselves from the comfort of our own home. However, it's often overwhelming to know which one to opt for when dozens of brands and types are available in the pharmacy and store aisles. They all treat similar symptoms, yet work differently and may carry different warnings.
So how do you know which one to choose?
1. Know The Types And Their Differences
There are two main types of OTC pain relievers – paracetamol and NSAIDs (non-steroidal anti-inflammatory drugs) such as aspirin, diclofenac, ibuprofen and naproxen sodium. They both essentially do the same thing, but the two ingredients work differently and have different precautions, warnings and even dosing directions.
One type may be more suitable for you than the other, based on your age, health conditions, and other medicines you take.
It's important to know about drug-drug interactions especially if you're taking prescription or multiple OTC drugs at the same time. While some medicines like paracetamol have fewer interactions with other commonly available OTCs for treating pain and fever, others may have a higher risk of interactions with other medicines. If unsure always check the label.
Some drugs can also interact with health conditions such as diabetes, kidney disease and heart conditions or high blood pressure. Check with your doctor before taking products containing aspirin if you're taking a prescription blood thinner or if you have diabetes or gout.
If you suffer from osteoarthritis, paracetamol is recommended by healthcare professionals to relieve joint or OA pain particularly if one is at risk of stomach ulceration.
This is not a complete list. Always read the label before you buy and use medicines.
2. What does the label say?
Just as you wouldn't ignore your doctor's instructions for using a prescription medicine, don't ignore the labelled instructions when taking OTCs. When choosing your medicine, check the active ingredient and take stock of what other medicines you're currently taking.
It is important to know the 'active' ingredient which makes the medicine work to avoid taking either multiple medicines that contain the same actives (which could lead to accidental overdose) or risk of interactions with medicines you're already using (which could have serious side effects).
The medicine label will tell you what it is used for, how to take it and any side effects or risks.
If you have an allergy, existing health condition or any concerns, do check with your doctor or pharmacist first before taking any medicine.
When selecting pain or fever medicine for children, make sure you chose the right medicine and formulation. For young children under the age of 12 years, dose based on their weight and not age for effective fever and pain relief. It is best to use the standard dosing device provided or purchase a suitable dosage device recommended by your doctor if the medicine does not come with one to give the optimal dose to your child.
Here's what to look for: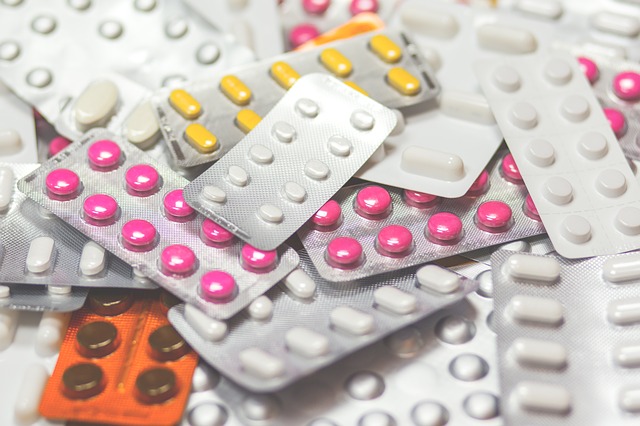 Active ingredient: the substance in a medicine that treats the condition
Purposes/ Uses: product category and symptoms it will treat, such as fever and pain relief (antipyretic) or cough suppressant etc.
Warning: when not to use the product, when to stop taking it, when to see a doctor, and possible side effects
Directions: how much to take, how to take it, and how long to take it
Other information: such as storage information
Inactive ingredients: substances such as colours, flavouring or binders
3. Check for authenticity and contamination
Be vigilant when deciding to purchase medicines online. Not all medicines purchased online are made using safe standards. They may be contaminated or not labelled, stored or shipped correctly or may be counterfeit.1 So ensure that you buy your medicine from trusted and licensed online retailers or pharmacists only.
Also, check the package for tampering and expiration date. Don't buy medicines if the packaging has been broken or if the expiration date has passed as the product may not be safe or as effective.
If you are unsure which pain or fever medicine may be right for you, or how to use it safely, here are some questions to ask your doctor or pharmacist:
Based on my age, medical history, and other medicines I'm currently taking, which OTC medicines would be most suitable and effective for me?
What are the active ingredients in the other medicines I'm taking? Could I be taking multiple doses accidentally?
Will this interact with my other medicines or supplements?
How long can I take this medicine for?
Should I take it with food?
Does it need to be refrigerated?
What are some potential side effects?
If the medicine doesn't provide complete relief or your symptoms persist, then it's best you talk with your doctor to assess the reasons behind your symptoms and get the recommendation for effective fever and pain relief options.
Children's Dosing Chart for Paracetamol
As children grow, so does the right amount of medicine. Whenever using paracetamol, always read and follow the label and dose based on your child's weight. If there is a dosing device that comes with the medicine, use it instead of teaspoons or tableware to avoid the risk of dosing errors. It is also helpful to keep a record of the amount of medicine given to your child each time and share this with your child's other caregivers to avoid repeating a dose before the recommended interval of 4-6 hours.
The below-dosing chart is recommended to be kept wherever you store your medicines. This is suitable for children under 12 years old.
* For children aged 2 to 3 months, a single dose of 10 to 15 mg/kg applies for symptomatic relief of reaction due to vaccination. Seek advice from a doctor if high fever persists after a second dose. For other indications, only use under medical advice.
** Maximum duration of continued use without medical advice: 3 days.
Health At Home is part of GSK Consumer Healthcare's broader commitment to educate and empower people on how to use OTC medicines safely and appropriately.
For more information, please speak to your doctor or pharmacist.
* * * * *
Like what you see here? Get parenting tips and stories straight to your inbox! Join our mailing list here.
Want to be heard 👂 and seen 👀 by over 100,000 parents in Singapore? We can help! Leave your contact here and we'll be in touch.