Many new mums and even second or third-time mums have or probably encountered problems with breastfeeding. In fact, many mums give up on breastfeeding after a few failed attempts.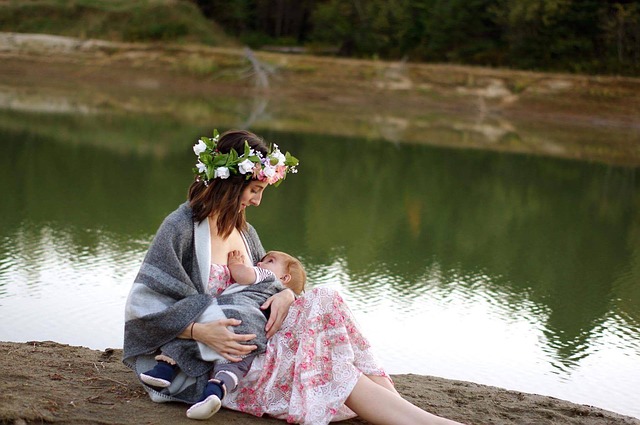 Some of the common complaints associated with breastfeeding are inverted nipples, the inability to get the baby to latch-on properly, leaky breasts, worry over how it would affect the way the nipples or the shape of the breast may change due to breastfeeding and having too much or worse, too little milk.
The solution for breastfeeding problems need not be difficult or expensive to incorporate. While breastfeeding may hamper your lifestyle a little bit in the early days, having the right paraphernalia to handle the situation and familiarizing yourself with the nuances will enable you to handle the situation much better, ultimately making coping with breastfeeding a lot easier.
#1 Finding the right hold
When both you and your baby are comfortable, breastfeeding becomes an enjoyable task. Perhaps the most common hold is the cross-chest cradle hold. You are likely to be taught this hold in the hospital as it is one of the easiest, allowing greater control over how you position the baby. Another popular hold is the football hold. It may seem a bit daunting at first, as you have to cradle the baby in one arm. Mums who've had a C-section may prefer this hold as it takes the pressure off the tummy.
#2 Inverted nipples: difficult for baby to latch-on
Investing in a nipple puller helps to draw out the inverted nipple before putting the baby to the breast. Alternatively, using a good breast-pump will enable you to give baby the goodness of breast milk. The problem of leaking breasts can be easily addressed by wearing absorbent breast pads in your bra. Do remember to change them often, lest you suffer an infection.
#3 Also ensure that you are consuming enough nutrients
Many mothers have found that after changing their diet to increase their nutrient intake, milk production also increases. Having ample rest and lots of fluid is also crucial to aid in milk production. Having a piece of fish high in Omega 3 and Omega 6 oil such as cod, salmon or threadfin helps. Traditional soups such as papaya and fish soup have been noted to produce some results.
#4 Feeding on demand helps to establish milk production
It is for this reason that many lactation consultants recommend using a breast pump only after the first 6 weeks. If you suffer from cracked nipples and are relegated to using a breast pump, simply pump more often as this helps to stimulate more milk production.
#5 How to increase milk production?
Herbal remedies and natural herbs such as Fenugreek, Blessed Thistle and Fennel are among the oldest formulation used for centuries as breast milk stimulant. Sacred Tea was created by Ana Sola, a lactation consultant. Working in the hospital, she saw many new mums struggling with low breast milk situations, and she faced the same issue when she had her child years back. When none of the Nursing Tea in the market worked for her, she was determined to create a one that was effective. Thus, Sacred Nursing Tea was born and it has been used by her patients in America and other parts of the world.
Tackling breastfeeding problems head-on need not be stressful or confusing, apply the solutions for breastfeeding problems above and you will soon find yourself 'abreast' of these problems.
By Rebecca Chan, Founder of Origins Jamu Massage
A mum to 2 girls, Rebecca is a Trained Therapist in various massages, specializing in Jamu Postnatal Massage. Also a qualified Montessori teacher she believes "Health is our greatest Wealth" and that is the key to enjoying motherhood. Currently she is a work from home mum and runs her business with a team of dedicated staff and professional therapists. Visit her online store for more details.
Join the Breastfeeding with Love Group to find out more and be part of our breastfeeding online community!
Click on the logos to find out more about our supporting partners.
* * * * *
Like what you see here? Get parenting tips and stories straight to your inbox! Join our mailing list here.
Want to be heard 👂 and seen 👀 by over 100,000 parents in Singapore? We can help! Leave your contact here and we'll be in touch.