Technology gives kids today more ways to connect, socialise and communicate than ever before, which is great. The downside is that kids can use it to intentionally or unintentionally hurt.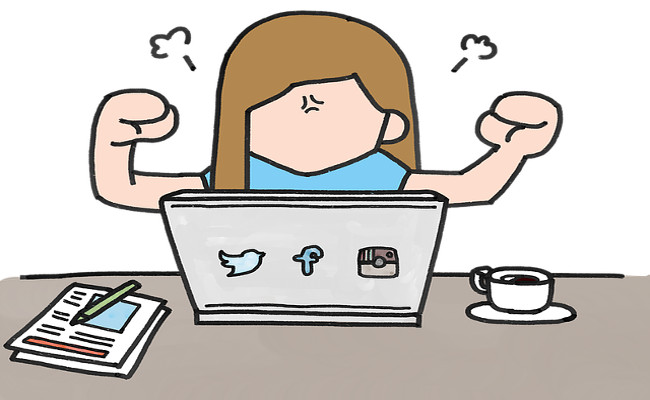 Cyberbullying, the new high-tech version of the schoolyard bully, is increasingly a prominent threat to our children. Cyberbullies use text messages, email, instant messages, social networking pages, or blogs to harass, embarrass, and intimidate other kids. It takes many forms, from spreading false rumours and posting embarrassing pictures of others to sending offensive messages, repeated harassment (sometimes sexual), stalking, threats, and even extortion.
Did you know? Cyber bullying impacts one in three kids in Singapore.
If you think your kids haven't experienced bullying in the digital schoolyard – you may want to think again. According to the Norton Online Family Report, a staggering 73 per cent of children in Singapore have experienced some negative situation online and over 33 per cent feel responsible for being a victim of cyberbullying. These negative online experiences come with emotional baggage, one that has a profound impact on children leaving them feeling angry, annoyed, fearful, disgusted or shocked. Cyberbullying, just like any other form of cybercrime, is a very real crime and needs to be taken seriously.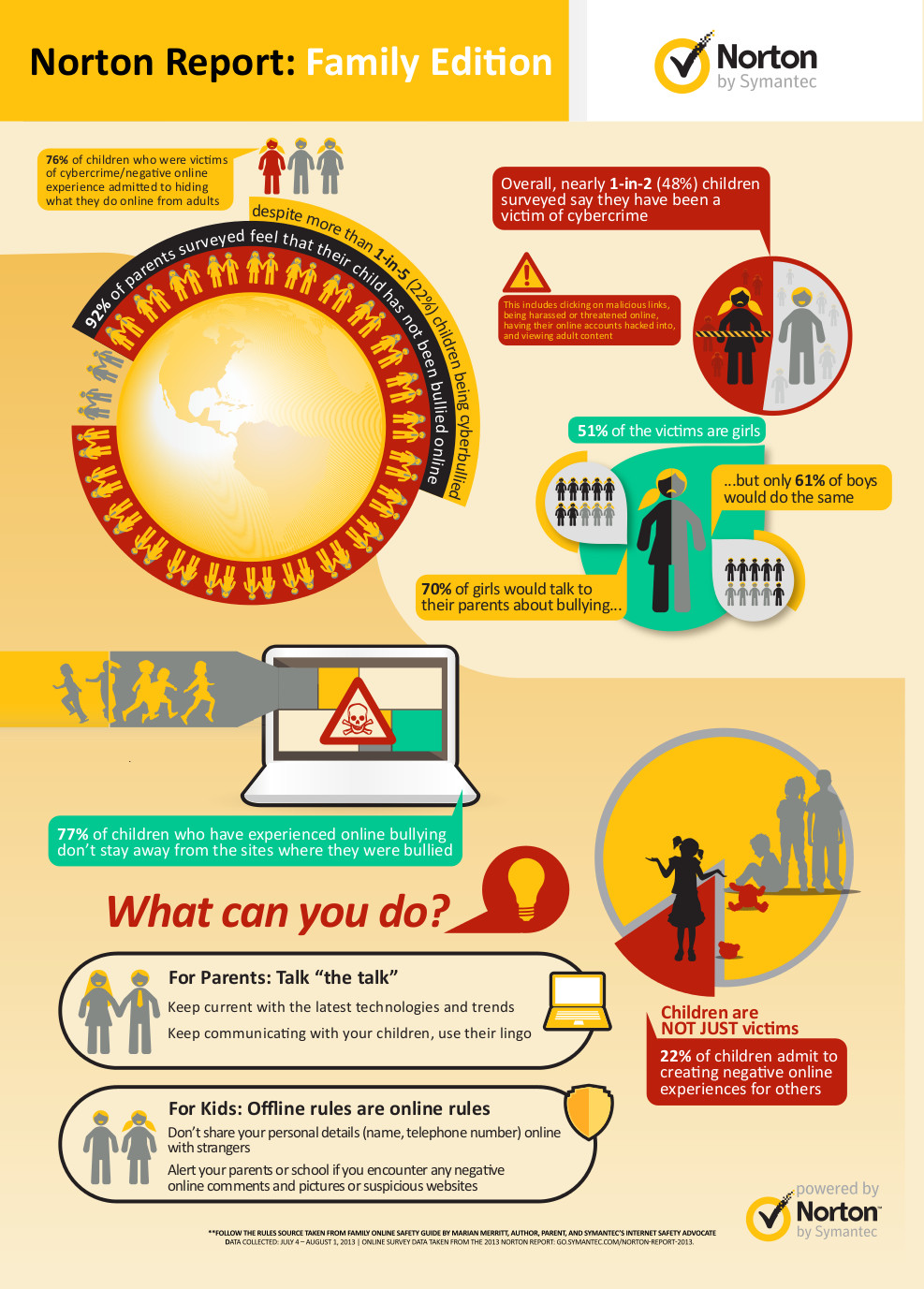 The good news is Singaporean kids will turn to their parents first when it comes to protecting them from being a victim of cybercrime. It is important, as parents, that we take responsibility to ensure that our children are neither victims nor bullies. Cyberbullying is hard to detect as there are no physical signs of hurt. Some tell-tale signs parents can look out for include:
Irritability, anger and frustration after using the phone or the Internet
Avoidance of activities they used to enjoy and people they liked to meet
The child becomes easily distracted and academic performance starts showing signs of decline
If your child starts showing any of those signs, have a conversation to find out what is troubling them. Open communication is vital to keeping our children safe online. If your child has been a victim of cyberbullying, here are some simple steps to deal with it:
Document the bullying, and report the bully.
If the bullying takes place at school, report it to your child's teachers and school authorities.
If possible, talk to the bully's parents, and offer to show them the offensive materials
If the bullying seems more serious and involves threats or adult predators, report it to the police.
I strongly believe that kids should be encouraged to embrace great technology and all the benefits that come along with it. Along the way, conscientious parenting needs to be in place so that our children are safe in both the online and offline world.
By Mr Effendy Ibrahim, Internet Safety Advocate & Director, Consumer Business, Asia, Symantec.
Besides being responsible for strategizing channel strategies and driving sales for Norton products, Effendy is also passionate about promoting family online safety issues. A father of four boys, he has spearheaded numerous awareness, educational and innovative programs in the community. He holds a Bachelors degree in Marketing from Nanyang Technological University, Singapore.
* * * * *
Stay in touch! Subscribe to our Telegram here for our latest updates.
Want to be heard and seen by over 100,000 parents in Singapore? We can help! Leave your contact here and we'll be in touch.