What makes a child feel loved, accepted and belonged? It is the presence of their parents' participation in their child's daily life. Being involved in your child's life is a daily decision as your presence brings an assurance that they are heard and loved by the people around them.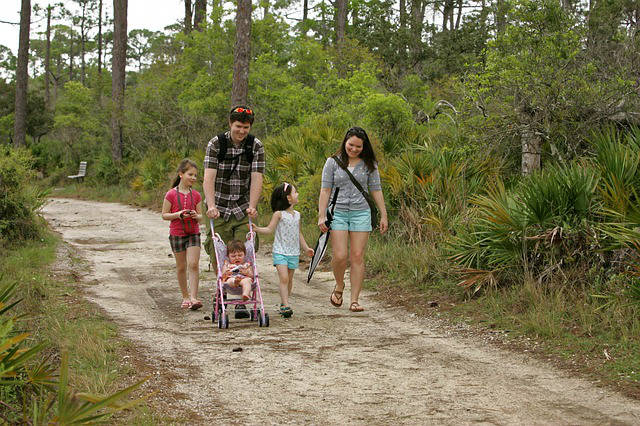 What is parental involvement and why is it important?
The Harvard Family Research Project defines parental involvement as parents' participation in their child's learning at home, in school and in the community.
Research has proven that increased parental involvement contributes to positive outcomes in children's academic performance. However, the long-term benefits outweigh far greater. Children who have had their parents consistently involved throughout their early years, have a higher tendency to develop into individuals who possess positive self-esteem. Being better able to make decisions autonomously and bounce back quickly after experiencing failure, such children will grow to be productive and responsible members of society.
Ways to Get Involved with Your Children
One mother of three, when interviewed, remarked that parental involvement meant being physically present and guiding her child as he does his homework, as well as giving him spelling tests. Another mother stated that she spends time reading educational books with and to her child. However, parental involvement can be more than that- more fun, more engaging, more meaningful!
There are so many ways for you to be involved in your child's day to day experiences. For example, you can even incorporate play into your daily activities at home. Did you know that play is proven to be able to stimulate young minds and promote creativity in young children? Wait no longer! Here are some fun and exciting activities for you and your child!
AT HOME
Create a dinner buzz!
When setting up the table, get your child to arrange the food presentation for all dishes and plan the table setting. Ask questions to get them thinking! Where does the cutleries go? How do you arrange the plates and bowls? How did you arrange your food? This activity provides room for creative juices to flow and it also allows children to practice planning, categorizing and making decisions in this simple yet meaningful learning experience.
Fun with spelling!
Engage in interactive games such as 'Taboo', 'Pictionary' and 'Scrabble' to activate problem-solving skills and promote language development in a fun and interactive manner. Not only will they be able to learn new words and expressions, but they might even discover their love for language during this process.
>Paint a mess!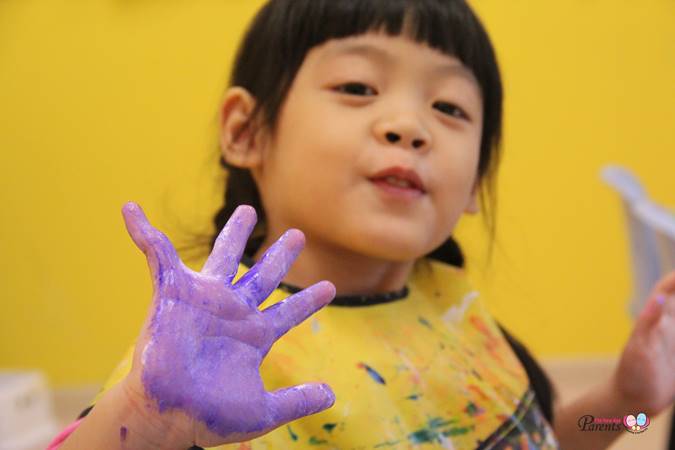 Grab some newspaper, stick it on the floor, and don't be afraid to get messy. For you are about to be part of an enriching art experience with your child. Art activities help to encourage and support your child's creative self-expression. Before you begin, make sure to have an insightful conversation with your child. Such conversations may provide your child with inspirations for their art piece and more importantly, serves as an avenue for you to find out more about your child. You can talk about anything under the sun- the slide that your child loves at the school playground, and even the ordinary SBS bus that your child noticed on the way to school.
IN THE COMMUNITY
Visit the museums of Singapore!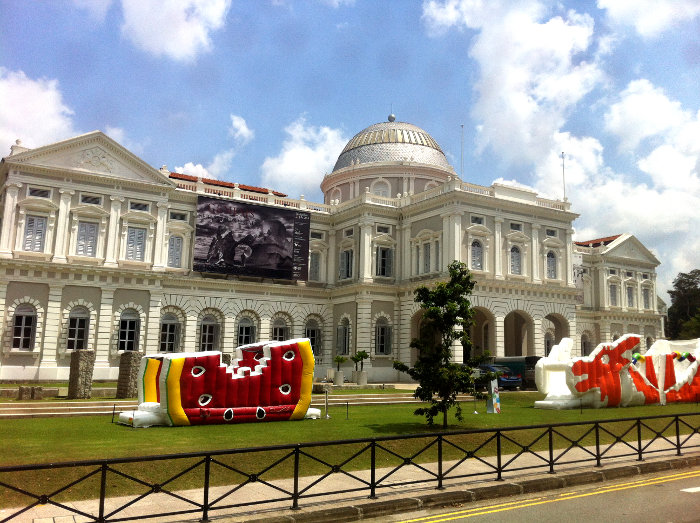 Learn and play at the museums in Singapore! There are many child-friendly and family-oriented museums that you can bring your child to. Head to museums such as the National Gallery, the National Museum of Singapore and the Singapore Art Museum as they pride themselves as family favourites, committed to encouraging family engagement.
For example, at the national gallery, you and your child can engage in creative construction through free-play, create structures using recycled or scrap materials, and attend weekly art workshops. On top of that, you can explore a large play space filled with the illustrations of an artist that will enable your child to imagine himself walking into a live storybook.
When interviewed, Ms. Claire Yang, a Family Programmes Manager from the National Gallery, shared about one of her favourite anecdotes where a child was utterly captivated by a story about wolves in one of their monthly storytelling sessions that he went home, did research with his parents, and returned next month to excitedly tell the same storyteller all the new facts he had learnt about wolves.
Bring your child outdoors!
Put away those handphones, iPads and electronic gadgets and find yourself exploring nature with your child without distractions. Did you know that there are many nature parks in Singapore that you can explore with your child? Exposure to nature ignites a child's curiosity towards active exploration through their senses. Besides that, being in nature is a great way to relieve daily stresses and enjoy each other's company. Being in the outdoors is also a natural stress relief environment that both you and your child can relax and enjoy.
So what are you waiting for? Come on down to places such as the Sungei Buloh Wetland Reserve, Bukit Timah Nature Reserve, Macritchie Reservoir, Southern Ridges, TreeTop Walk, and not forgetting Punggol Waterway Park. The list goes on!
Each of these places carries a unique adventure for your family to explore together!
For more suggestions on nature sites, visit here!
Volunteer with your family!
Instill long-lasting values in your child by encouraging them to volunteer and serve the community. There are many charitable organisations such as Willing Hearts, Touch Community Services and The Salvation Army that encourage families to volunteer together. For example, Meals-on-Wheels, a program initiated by Touch Community Services, deliver meals to homebound elderly in various parts of Singapore. Lend a helping hand and volunteer as a family. The valuable experience will inculcate important values of kindness and compassion, allowing your children to grow to become sensible and selfless individuals.
➡️ Related Read: Where to Volunteer With Kids in Singapore
"Life is a journey, not a destination"- Ralph Waldo Emerson
As parents, we tend to have big dreams for our children as they grow up. However, in the midst of this journey, we need to remember that what counts in a child's life is your consistent companionship and guidance. Make every moment of this journey count with your child today!
This article was contributed Bethany Chang Xu Jie, Wheelock College Singapore.
* * * * *
Like what you see here? Get parenting tips and stories straight to your inbox! Join our mailing list here.
Want to be heard 👂 and seen 👀 by over 100,000 parents in Singapore? We can help! Leave your contact here and we'll be in touch.