There are two main components to language development – understanding what is spoken and expressing ideas. Child development is predictable as milestones occur typically around the same age. However, this maturation depends on the exposure and practice that your child gets from the immediate environment and playing.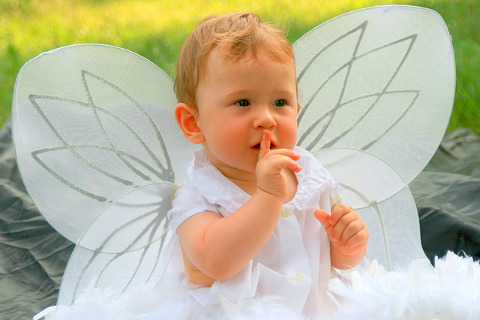 Early Language Milestones
From birth to 12 months of age, the important "building blocks" of language develops, such as turn-taking, eye contact, shared attention and copying. Your child should be exploring his voice through cooing, laughing and squealing; and babbling becomes more complex.
When your child reaches 1 year of age, there is an emergence of thoughts and feelings expressed through words. Increasingly, your child responds by pointing and also uses more gibberish talk. Beyond age 2, your child experiences a vocabulary spurt. He begins to combine 2 words together and increasingly more as he builds up his language skills. He asks and answers 'who, what, where' questions, and follows your simple instructions.
It is a cause for concern when your child if…
By 18 months
Does not say one or more words consistently
Does not engage in play with you
Does not persist in communicating with you when you do not respond
Does not try to copy your words
By 24 months
Has a vocabulary of less than 30 words
uses frequent tantrums in place of speech
asks no questions
uses speech that is difficult to understand
By 36 months
Has not started to combine words
Finds it difficult to hold a simple conversation
Plays alone most of the time
How can you help?

If you have any concerns about your child's language development, you should seek support from a speech-language therapist. Early identification and intervention are essential in helping your child develop his communication skills to the best of his ability.
A child's work is play. You can make time to play with your child to encourage interactions.
Allow your child to practice communicating with you by letting him take the first step! He could ask you for help and his favourite food!
You are a role model for your child. Use words and sentences that your child can learn easily.
What is Speech-Language Therapy?
Speech-Language Therapy focuses on the management of speech, language, communication and swallowing difficulties. To help children overcome their difficulties, the Speech & Language Therapist develops appropriate and fun activities for each child to help them reach their fullest potential!
How can Speech-Language Therapy help your child?
In our centre, our Speech & Language Therapists work with infants and children up to 16 years old. Speech-Language Therapy aims to reduce or overcome the communication or swallowing difficulties that your child is having, through a series of gradual and achievable steps within a treatment plan.
Our therapy sessions involve one-to-one therapy, working in small groups, working within a classroom, as well as parental or information counseling. In one-to-one therapy, we use techniques that are well-researched and evident to improve your child's skills. We also work in close partnership with caregivers, teachers, doctors and other professionals who are working with your child.
Some of the conditions that Speech & Language Therapists work with include:

Dysphagia
Feeding Problems (e.g. swallowing, sensitivity to food textures)
Language Comprehension
Language Expression
Speech and Articulation
Stuttering and Fluency
Voice Disorder>
What happens during Speech-Language Therapy?
During testing, we will assess your child in his/ her overall communicative or swallowing abilities. We encourage the parents/ caregivers' presence so that they can assist in providing important information about their children, and also to comfort them in an unfamiliar setting. After assessing your child's skills, recommendations and advice will be given based on his/ her needs.
During an individual session, caregivers are usually invited to observe and participate in the program. The Speech & Language Therapist will demonstrate the use of strategies and teach you how to support your child in a similar way at home. However, it is important to note that some children may focus better when caregivers are absent.
Importance of home program
Home program is tailored to the needs of your child. For a better outcome, it is important to carry over the home program that your Speech & Language Therapist has prescribed to optimize the development of your child. Your child will improve with practice!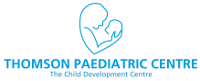 By Ms Justina Su
Speech and Language Therapist
The Child Development Centre – Thomson Paediatric Centre (Novena Medical Centre)
If you find this article useful, do click Like and Share at the bottom of the post, thank you.
Want more comprehensive info? Check out our e-guides here.