Watch out for cyberbullying during school holidays
We may find it increasingly difficult to leave the house without our connected devices. Our mobile phones and connected devices play an essential role in our everyday routine – whether it is texting, checking emails, online shopping, or updating our social media profiles. While parents are becoming progressively dependent on their devices, what of their children – the generation who are born into a world of connectivity?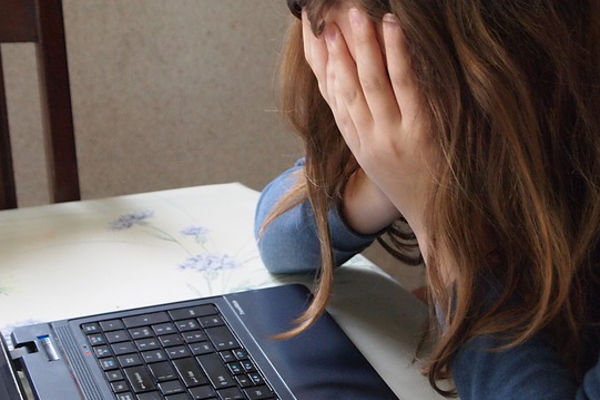 During the school holidays, children will be spending more time on their devices and this may create more opportunities for cyberbullying to occur. Cyberbullying involves the use of the Internet to spread hurtful messages, rumours and even more serious cases, distributing sexually suggestive photographs of the victim or stealing their account information and using it to send destructive messages.
⇒ Related Read: Places To Visit During The School Holiday
While younger children may not realise the severity and impact of their words or actions, cyberbullying victims can undergo depression and anxiety. The Norton Cybersecurity Insights Report reveals that more parents are worried that their kids will be bullied online (46%) than if their kids take on the role as the online bully (38%). This mindset should change and to create a safe online space, parents need to build awareness and education to protect children from being a victim of cyberbullying, or becoming a bully themselves.
⇒ Related Read: What To Do When My Child Is Cyberbullied?
The report further shows that 15 per cent of children have been bullied online and is the second most common crime experience for parents in Singapore. In other words, in every average classroom of 20 students, we would find three cyberbullying victims.
In the school holidays, children are likely going to spend more time on mobile devices or laptops sharing photos or videos online and chatting with friends. So how can you help create a safer online environment for your child?
*******************************
Tips on identifying signs that your child is being bullied online
Be aware of any drastic changes in your children's behaviour
For instance, if your child starts withdrawing from social interactions or exhibits extreme mood swings, being aggressive with other family members, not eating or sleeping properly, having nightmares or bed-wetting.
Look out for unusual mood changes – is your child becoming angry, upset or depressed?
Abrupt changes in friendships
Children may not be aware of the impact of their words or actions and the impersonal nature of online interactions makes it further difficult to gauge. One person's joke could easily be a hurtful experience for the other.
Keeping out of sight while using mobiles/tablets/PCs, becoming jumpy when they get a text, spending too much time online, avoiding certain sites or apps.
*******************************
Tips to prevent children from becoming cyberbullies and promote positive online behaviour
Lead by example and practice good online behaviour. If parents limit the number of hours that children can spend their time online, they should reduce their time spent online as well. Use this opportunity for some family bonding – develop a hobby or learn a new skill together!
Spend some time educating children regularly and creating awareness of issues such as sexting, cyberbullying, online predators and privacy will help children to understand the potential online dangers out there. Explain that while joking and teasing may seem harmless to them, it can be hurtful to another.
Be mindful of your children's online actions. Children may not be aware of the impact of certain words used and how it can affect others. Parents should, therefore, keep on a look out for their online activities and ensure that their children are not falling under "The Bully" clan.
⇒ Related Read: My Child, A Bully?
While it is almost impossible for parents to monitor their children's online activities round the clock, there are parental control technologies that are available. There are tools that can help limit sites that children able to access or the type of information that they can share. One such tool available is the Norton Family, which can help children explore, learn and enjoy their connected world safely.
* * * * *
Like what you see here? Get parenting tips and stories straight to your inbox! Join our mailing list here.
Want to be heard 👂 and seen 👀 by over 100,000 parents in Singapore? We can help! Leave your contact here and we'll be in touch.