True Motherhood Stories
Being a mother requires you to be the person you are not. There are moments when you become a stage actress just to make your child smile.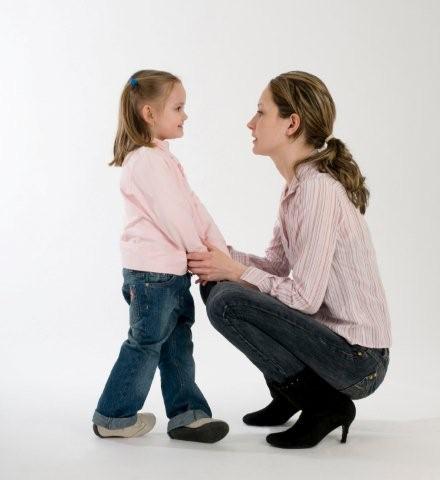 There are times when you need to be an authoritative iron handed fairy that needs to instill authority to convince the child not to change the news show to Disney Channel. There are moments when you are Barney, or Scooby Doo or the lowly damsel in distress Snow White.
One Saturday, I chose to be a housewife. Plain housewife. I began sweeping the floor early in the morning. I scoured old cabinets for roaches and I even tried carpentry works for worn out window panes. All these and more I tried to accomplish without focusing on my kids who are hooked on to watching the latest sequel of the High School Musical.
It was nearly lunch time when I asked my kids to go down for their mid noon meal. The two kids rushed down the stairs to see what Mama had prepared for them. They sat on their usual spot and ate with great satisfaction. I asked them to rest for a moment before they take a bath while I soak the laundry. I planned to put them on an afternoon siesta while I wash the dirty clothes.
Thirty minutes had passed and I called on them for the bathroom. My son hurriedly went inside the bathroom as bathing is his favorite task. He was about to finish but no daughter of mine came. I put on my son's clothes and kissed him for his nap. I called out for my daughter again – once, twice until I screamed out loud calling out her name. She came to me hesitantly with tears about to fall. I didn't mind the tears. I went on with my shouting and I even nagged her. I talked about my being tired for the day's work, my laundry waiting for me and I end up mentioning all of life's bad side.
I was pulling her clothes off when I asked her angrily why it took her that long to come. The tears came pouring in. She said in her sweet comforting voice… "Because Mama, I don't want you to wash many clothes… I know you are already working all day. If I take a bath, another pair would add up to your laundry"
I was awestruck. I hugged my daughter and we cried together. I held her tight as I explained that everything will be fine for Mama – that her clothes wouldn't be that much burden for me. She nodded her head and went straight to have her bath.
We may not realize it but our kids have many ways to let us feel how much we mean to them. When we feel that motherhood is turning into a punishment, we just have to remember that we have our children as reward. Kids way of expressing love may be subtle and discreet but meaningful and lasting.
Don't you think children are such sweeties? Do you have interesting motherhood stories to share? Write to us at mailbox@thenewageparents.com and get your story posted on The New Age Parents.
If you find this article useful, do click Like and Share at the bottom of the post, thank you.
Like what you see here? Get parenting tips and stories straight to your inbox! Join our mailing list here