Children these days share a lot in the cyberspace – from personal information to their whereabouts – and they are the ones who are likely to fall prey to digital crimes, and 'cyberbullying' in particular. With easy web access and availability, cyberbullying has turned into a global menace and a regular inconvenience.
What is Cyberbullying
"Cyber bullies can hide behind a mask of anonymity online and do not need direct physical access to their victims to do unimaginable harm." – Anna Maria Chavez
Unlike physical bullying, cyberbullying is not about the stronger intimidating the weaker. It cuts deeper into sabotaging self-esteem and ruining the person's emotional stability.
Recent statistics on cyberbullying in Asia shockingly revealed that 3 out of every 4 teenagers in Singapore face this hazard every year. A study conducted on 4000 students in Singapore found that 70% of them have faced cyberbullying at some points in their lives, and with these figures, Singapore now ranks the second highest in cyberbullying after the US.
Examples Of Cyberbullying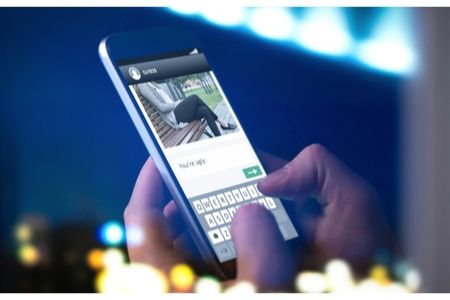 Making fun online of someone (in personal or group chats and social media walls) in a manner that causes distress, like body shaming or money shaming
Humiliating and name calling ('fat', 'ugly', 'poor', 'worthless', 'cheat', 'bimbo', etc.)
Stalking, spreading false rumors, and sharing personal information without permission
Deliberately sending obscene pictures and unsolicited messages
Abusing and threatening on social platforms like Facebook, Instagram, Twitter, MySpace, etc.
What makes cyberbullying practically unavoidable is the abundance of Internet access and the ability of the perpetrator to hide behind a username and avatar. A cyberbullying research based on the US students concluded that 27% of them experienced cyberbullying at some point, and 16% of them were the inflictors of this harassment at some point in their lives.
6 Signs That Your Child Is Being Cyberbullied
Isolates himself from family and friends
Shows sudden changes in sleep and appetite
Unwilling to talk about social life and apathy towards social media
Avoids going to school and hanging out with friends
Lack of interest in using gadgets he loved before
Mood fluctuations – low moods most of the time
Did you know?
Well-known social media sites like Facebook and Youtube allow users to report against any suspected act of cyber crimes.
The

Cyberbullying Research Center

, a well-known organization working on cyberbullying since 2005, support victims and their families by providing valuable resources for effectively dealing with it.
The Awkward Conversation
Cyberbullying is now one of the top reasons behind adolescent suicide all over the world. Most kids stay silent and hide the matter until it goes out of their control. It is also practically impossible for parents to control their kids' activities or physically monitor them 24/7.
Many cyberbullying victims do not disclose what they are going through fearing that:
Their smart devices will be taken away and their Internet access will be restricted.
They will be doubted or accused.
They will face public humiliation.
They wouldn't be understood.
5 Tips For Parents To Deal With Cyberbullying
1. Identify Early
Identifying cyberbullying can be difficult as many symptoms overlap with general anxiety and depression. There may or may not be an abrupt change in a child's behaviour or his/her lifestyle, or as in most cases, the child may be deliberately trying to conceal it. Look out for the following symptoms and offer help as early as possible.
2. Open Communication
Initiate the conversation early, no matter how awkward it may seem. The key is to have open conversations with your children every now and then, where you can talk to each other about your lives, educate your kids about the recent incidents on cybercrimes, and have friendly discussions about the ways they can be safe online. Make your child feel safe to talk to you and help them realize where to draw the line when they are online.
⇒ Related Read: Celebrity and Actor Edmund Chen's brush with Cybercrime
3. Ensure Your Child's Online Safety
Parental monitoring applications that permit you to screen your child's virtual life can help ensure he/she is protected. Applications like KidGuard, Family Time, Qustodio, and Pumpic let you keep an eye on your kid's Internet use, the sites he/she accesses, and if required, also monitor their conversations online.
They caution you against any sign of cyber hazards that your child may be facing. Although the ethics of such parental monitoring is questionable, these applications do offer shields against cyberbullying. Additionally, you need to educate your child about how to respond when someone belittles them on the web.
4. Ask For Help
In most American states, it is a legal offense to use social platforms to "alarm, scare, undermine, manhandle, or irritate someone else." To combat cyberbullying effectively, acquaint yourself with the legal system of your state and decide to get the police involved at the right time.
When your children are being bullied through a website, it is very likely that the harasser is violating the legal policies of the website. Most websites explicitly forbid cyberbullying and if you can report it with enough evidence, the perpetrator of the cybercrime is likely to be expelled from the site.
5. Keep Records
This is applicable for both the victims and their parents. Keeping a record of all the messages, posts, comments, and pictures, proving that you have been harassed is very important. Do not delete them because they bother you. Such proof will be crucial when you need to inform the police and would ensure quick action.
Model the Ideal Conduct
When kids see elders saying and doing dreadful things to others, they are likely to emulate. Do not overreact or yell at your child when he/she tries to confide in you. There are plenty of options available to deal with cyber bullying – all you need is to be educated about them and to reach out for help at the right time.
This article was contributed by Amy Scholl, Youth Technology Safety Specialist at KidGuard.
* * * * *
Like what you see here? Get parenting tips and stories straight to your inbox! Join our mailing list here.
Want to be heard 👂 and seen 👀 by over 100,000 parents in Singapore? We can help! Leave your contact here and we'll be in touch.