The world today is filled with so much violence, anger, and apathy that it can be downright scary. As we have children, it is of utmost importance to be a positive leader of our family. We all want to belong and feel accepted.
A sense of belonging is derived from the close bond of family. Family is where our roots take hold and from there we grow. We are moulded within a unit, which prepares us for what we will experience in the world and how we react to those experiences.
Values are taught at an early age and are carried with us throughout our life. Close family bonds are important and have many benefits.
A close family bond is like a safe harbour where we find refuge. From trusting that someone will pick us up when we fall, as a preschooler, to someone being there for us as we experience the storms in life – family bonds help to instil trust and hope in the world around us and belief in ourselves.
Bonding with your child can come in small moments of laughing together, cuddling, and doing activities often that are fun for both parent and child. Rituals of bedtime stories, hugs, holidays and daily meals shared, provide a sense of warmth, structure and safety.




These rituals and traditions, not only create memories and leave a family legacy but create our first path in life – a positive one. We encourage parents to spend as much time as possible with their children to keep and enhance the bond between each other.
In this hasty and hurried world, "spending time" can feel like pressure. Here are some suggestions for anxiety-free family-bonding activities.
Schedule Family Time
Family time is a time where everyone at home dedicates this special time for each other. Do an activity together. This will not only show your children how to time-manage their activities, but it shows them that they are special to merit undivided attention in your super busy work week.
⇒ Related Read: Family Bonding Activities And The Importance Of Family Bonding
Vote on an Activity
Before the family rendezvous, ask how everyone would like to spend the time. Designate an old coffee can as the "suggestion box" and encourage everyone to drop in their ideas that can include all members. This allows everybody's suggestions to be heard.
Have an Activity Plan
Head to the zoo! This is my all-time favourite place. You can choose a spot where your preschoolers can draw the animals and the primary school goers can write a short story about their favourite animals! Daddies and Mummies can sit back and relax. Simple and diverse activities that consider everyone can allow for fun interaction among families with children of various ages.
⇒ Related Read: Things Kids Can Do And Learn At The Singapore Zoo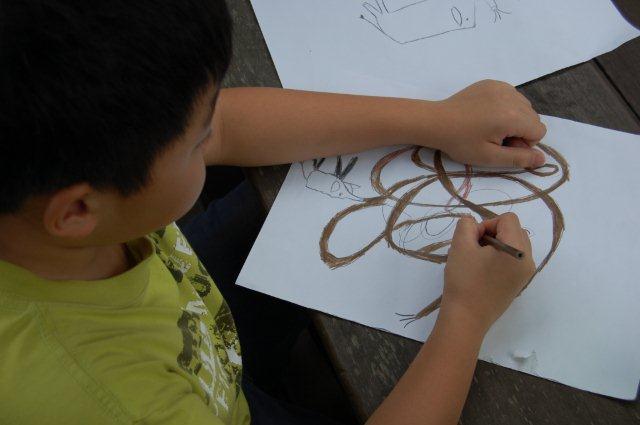 Put a little extra effort in the things you do with your child to create a stronger bond. Try to put all else aside whether you are stressed over money, work, home life, spend time with your child and give him your full attention. You can try to erase all concerns from your mind for the time being and just enjoy being together.
⇒ Related Read: How to Spend Quality Time with Your Children
By spending more quality time together as a family, you will build a stronger family unit. Your time and attention is the one thing they will value most well beyond their childhood.
Contributed by Ms Cynthia Lee, The Learning Ladder and Schoolhouse by the Bay.
If you find this article useful, do click Like and Share at the bottom of the post, thank you.
Like what you see here? Get parenting tips and stories straight to your inbox! Join our mailing list here.