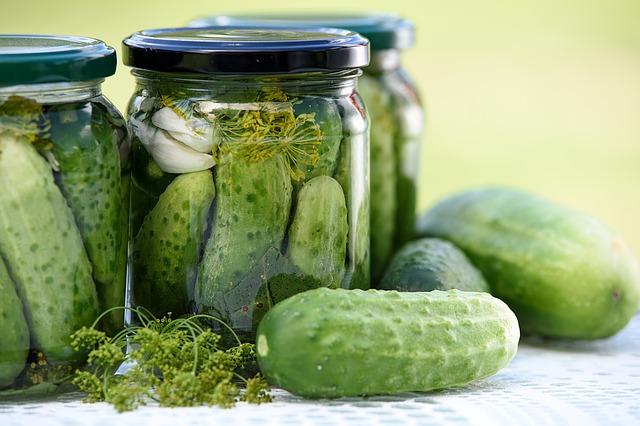 Pickles are characteristically low in fat and calories. Pickles are also high in vitamin K (helps your blood clot after injury). Vegetables that are naturally fermented, can also help to boost the gut's good bacteria. Try some of your own today!
Serves: 20 pax
Ingredients
500g carrots
500g onions
500g mix peppers
500g cauliflower
500g broccoli
500g cucumber
For 123 juice
1 part* vinegar
2 parts* sugar
3 parts* water
3 bay leaves
10 dry peppercorn
*For reference example: 1 part + 2 part + 3 part = 50 ml vinegar + 100g sugar + 150ml water
Method
Slice vegetables thinly and leave aside.
To prepare the 123 Juice, mix the vinegar, sugar and water, bay leaves and peppercorn and simmer to a boil.
While the 123 juice is still warm, add the vegetables that you have sliced thinly and let them infuse for at least 24 hours in the fridge.
Recipe by Fabrice Mergalet, Executive Head Chef of boCHINche
If you find this article useful, do click Like and Share at the bottom of the post, thank you.
Want more comprehensive info? Check out our e-guides here.