Technology is no doubt a part of us, even for our little ones. If you are troubled over the endless list of best Iphone apps for kids available, here are 5 recommended applications on the Free list suitable for young children!
1. First Words Sampler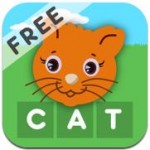 First Words Sampler helps your little one learn letters, sounds and even words. Coupled with interesting graphics and animation, your children will be kept entertained while learning something new.
This educational game is suitable for children, 2 years onwards, for independent playing. Alternatively, you can engage them in meaningful conversations about the words. If your child enjoys this sampler, you can also download FirstWords: Animals and FirstWords: Vehicle at a reasonable price.
Promote: Language Skills
2. Baby Piano Lite

Wish to expose your child to a variety of experiences? Baby Piano Lite allows your child to play on a piano while on the go. Users are provided with the choices of either playing it freely or following the piano keys that light up to play a song.
This app is suitable for children 1 year onwards as they will enjoy the music they produce with just a tap using their fingers. You can also play songs and sing along together with your child =)
Promote: Music
3. Baby Flash Cards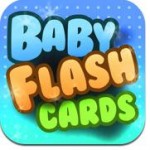 An engaging and entertaining app for very young children at no cost! The colorful flashcards (with picture and word) change with a single tap. Flash cards are categorized into Animals, Food, Fruits, Musical Instruments, Numbers, People, Plants, Shapes, Transportation and Others which can be turned on or off in its setting mode.
Suitable for children as young as 9 months old. Begin by going through the flash cards and reading aloud the words together with your child. Does your child really learn from looking at the flash cards? Find it out in Quest mode which shows the picture before the word.
Promote: Language Skills
4. Rush Hr Free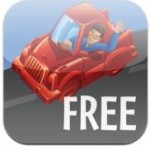 The Iphone version of the Traffic Jam puzzle brought to you by Think Fun. Your child will be challenged to drive the red car out of the parking grid by shifting the blocking cars out of the way. 35 challenges, ranging from Beginner to Expert, will keep your child entertained and thinking. Hints are available to help in times of frustration.
This game with simple rules is suitable for children 5 years old and above, promoting their thinking and problem-solving skills. Encourage your child to play independently and praise when appropriate.
Promote: Thinking Skills, Spatial Awareness
5. Shape Builder LITE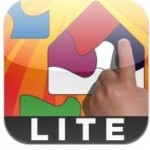 Shape Builder LITE is a puzzle and language game all-in-one. Move the shapes to complete the puzzle and learn more about the letter or the picture with interesting sound effects.
Suitable for children 3 years old and above. Join your child in doing the puzzle and talk about the color of each shape. Download the full version to enjoy even more puzzles!
Promote: Fine Motor Skills, Language Skills, Spatial Awareness
Tips: Despite the educational factor in these games, do set time limit with your child prior to their usage so as to prevent them for becoming over-involved in electronic games.
If you find this article useful, do click Like and Share at the bottom of the post, thank you.
Want to be heard and seen by over 100,000 parents in Singapore? We can help! Leave your contact here and we'll be in touch.