Homeschooling may still be a minority option, but the resources available, particularly online, are vast enough to make it seem like a mainstream enterprise.
There are blogs by homeschooling parents, curriculum sources, retailers of learning supplies, social networks for homeschooling parents, definitive websites on popular educational philosophies such Charlotte Mason and Unschooling, and online courses, to name a few. The list is extensive. And don't forget the ever-popular retailers Amazon.com.
Everyone has their favorite set of go-to resources, so only you can develop your own personal list of the best ones.
Resources for Homeschooling Parents
Google and Pinterest can be your gateways but a simple search on anything homeschooling-related can quickly lead you down a rabbit-hole of endless links to tempting must-do and must-have ideas, activities, advice and materials. You'll have to apply some discipline and focused browsing to find the resources that work for you.
To bypass some exploratory clicking check out on the most prominent home educational approaches and curriculums out there.
While the array of overseas blogs, websites and Facebook groups seem endless, local ones are definitely more manageable, and possibly more helpful for your context.
Looking for inspiration and ideas from local homeschool families? Check out the following blogs:
The Ong Family Homeschool

– veteran homeschooler of five children

Parenting on Purpose

– homeschooling parents of preschoolers
Life Between The Covers (www.lifebetweenthecovers.com) – a homeschooling family with an online bookshop
To get connected with the local homeschooling communities on Facebook, look for the groups 'Homeschool Singapore' and 'Singapore Homeschool'.
In addition to providing opportunities to get to know other homeschoolers, veteran and novices alike, these groups often function as a place to crowdsource for advice and ideas, share resources, announce events, and swap, sell or source for books, materials and supplies. Yahoogroups has Singapore HG (of which the Singapore Homeschool FB group is an extension) which has sister groups for homeschoolers of preschool-aged kids and teenagers.
Educational supplies for Homeschooling
For educational supplies, there is quite a selection of Singapore-based retailers:
The Learning Store
September 21
Beacon Education Supplies
Growing Fun
Kydz Edu
Sgbox.com
Right to Learn
While not actually local, Bookdepository.com is a UK retailer fabulous for their affordably priced books which ship free to Singapore. Amazon.com also has a free shipping option – you just need to fill your shopping cart with only qualifying merchandise (most books do) totaling a minimum of US$125. Then there is Taobao.com, with their incredibly diverse range of items and affordable shipping.
Of course, the internet is not your only source for homeschool helps.
As a homeschooler, you'll probably find yourself regularly needing to stock up on books, consumables and other supplies.

Popular bookstores remains a staple for textbooks and other children's books, stationery and art materials.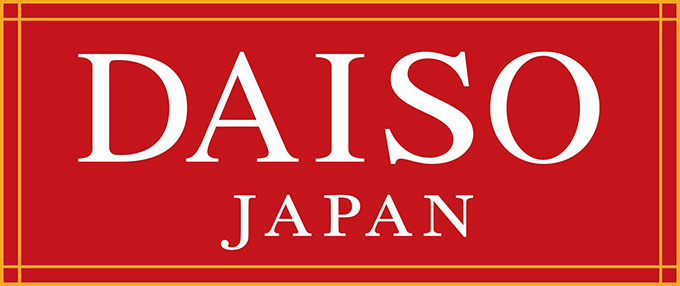 Daiso, the Japanese chain where every item costs only $2, has now also become a go-to for stationery, art and DIY supplies, and home organization, among many other things. Selections vary from store to store with Daiso so, if you're searching for something specific, you may have to try at least two or three outlets to find what you need.

Art Friend, with locations in and around Bras Basah, Plaza Singapura and Clementi, is a favorite for artists and budding artists and DIY-ers.
Many homeschoolers turn to enrichment options for their kids, to support a special interest such as ballet or horse-riding, or to outsource or supplement a subject, e.g. Chinese or Math, for which they feel their own skills or knowledge is inadequate.
Enrichment options are abundant in Singapore, and a quick search online or query sent out to friends, homeschooler or otherwise, will probably give you some good leads. You can check out some enrichment programs for your kids here.
Finding your support
Perhaps, after all is said and done, your best resource is other homeschoolers. Homeschooling can be a lonely journey, especially when close friends and family are less than supportive. Many parents find a friendship with another homeschooler, one who is seasoned, or even just a year or two ahead of you, is crucial for the inspiration, support and advice, that is hard to come by, given the unique enterprise that homeschooling is.
Homeschool Series:
Part 1: Should You Homeschool In Singapore?
Part 2: Homeschooling In Singapore
Part 3: Is Homeschooling For You And Your Child?
Part 4: The Pros And Cons Of Homeschooling
Part 6: Useful Tips For The New Homeschooling Mum
Part 7: Methods Of Homeschooling
Part 8: Why Do Parents Homeschool
Part 9: Homeschooling Mums In Singapore
Part 10: Important Homeschooling Principles To Note
Part 11: How to Apply For MOE Approval
By Sara Rognstad.
* * * * *
Like what you see here? Get parenting tips and stories straight to your inbox! Join our mailing list here.
Want to be heard 👂 and seen 👀 by over 100,000 parents in Singapore? We can help! Leave your contact here and we'll be in touch.