Just 2 months back, I was admiring the city's urban nightscape amidst greenery from my place at Queenstown and Orchard's twinkling lights was just 10 mins away. The bustling town area was like my neighbourhood. Fast forward to today and I am living at Choa Chu Kang, which is nearer to Malaysia than the town. Alas. It does take some getting used to.
Nowadays, more often than not, I get greeted by wafts of chicken dung smell in the air, from the nearby well-known chicken farm, especially after the dampness of the rain; and the sound or rather, ahem, noise of flocks of birds singing right outside my window, no matter it's a.m or p.m.
However, what's refreshing about my new place is that I get a gorgeous view of greenery and the misty mountains in the distance, which my cousin has enlightened me that it's the Straits of Johore mountains, that I behold insight. When I have the occasional downtime to myself, my latest favourite past time around the neighbourhood has become strolling with my dog, with the sun setting on the misty mountainous landscape at sundown and cars speeding down the long stretch of highway against this gorgeous sight. It's truly a sight to relish my solitary moment with my little white, furry companion who enjoys his time stepping on dry rustling leaves on the ground.
This has taught me to appreciate more laid-back surroundings better and hence, it's interesting and good to know that there are farms in Singapore that offer dinners, activities and homestays in their premises. Contrary to popular opinion, we do not always need to head to town for an enjoyable time.
Here's a look at what's on the table:
For a start, try cookery classes at Cookery Magic with nature abound in places such as Bottle Tree Park, Pulau Ubin, organic farms, a cosy home cooking studio or even a 90 foot luxury yacht for cooking on the sail! At Pulau Ubin, you get to harvest your own vegetables and herbs for cooking and fetch water from the well, or cook fresh prawns and vegetables by the lake at Bottle Tree Park.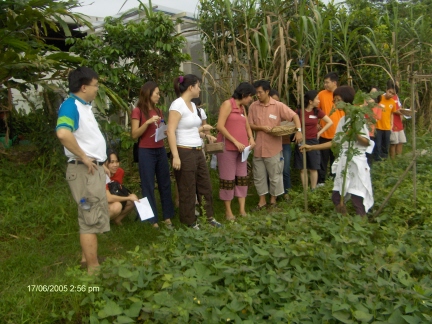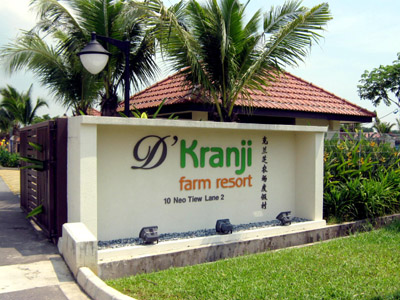 Want a tranquil stay in the countryside for a whiff of fresh air and just realised your only recent experience with farms is only through watching celebrities roughing it out in the countryside on reality television? For a getaway from all the noise and pollution from the city, try out D'Kranji Farm Resort, Singapore's first and only Agri-tainment farm, located in Lim Chu Kang.
Escape from the hustle and bustle, without forsaking luxury, by relaxing in one of their air-conditioned sanctuary villas, complete with en-suite open-air bathrooms, and offers a balcony view overlooking fruit and vegetable plantations. Sample the local produce and experience fine wine and dining or sit back to have a beer in the garden while listening to live band performances. There are also spa treatments available to revitalise your body and soul.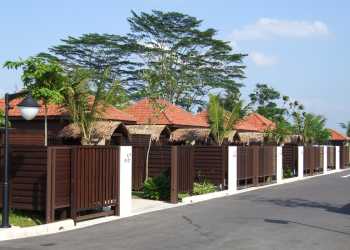 Have a dream of dining in the rainforest? Wait no more as you make your way to Forrest, Singapore's first greenhouse-turned-restaurant with lush foliage, delicate blooms and bracken branches all around you to create a surreal atmosphere in the woods for you. Located in Singapore's largest orchid garden, Orchidville, it makes a perfect venue for weddings, birthdays and corporate events. Do not miss out on trying their house specialities such as the Dragon Beard King Prawns, Pork Knuckles with fresh handmade "la mian" noodles and Fragrant Lotus Rice and down them with some Foster imported beer from Australia.
For an educational tour with the kids, Farmart makes an appealing choice as it holds a farmer's showcase of a variety of farms featuring Singapore's only bee farm, as well as koi, lotus, quail, orchid and ornamental fish farms. You can also take a look around at live lobsters, crabs, DIY water fountain landscaping, aquatic plants, farming necessities as well as exotic meat such as crocodile, quail, ostrich, venison and bullfrog.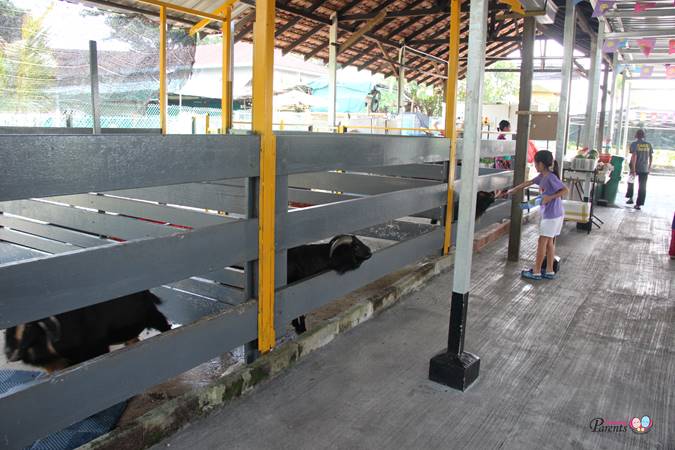 The kids can have a fun day interacting with animals such as goats, frogs, tortoises, fishes and other small animals. To satisfy hunger pangs after a fulfilling day, drop by the café and food kiosk while you learn about and shop for local produce. Various farm tours are available and there's also a free shuttle bus from Choa Chu Kang.
For a weekend in the wild, why not try exploring the Kranji countryside, by paying the various farms there a visit? A wide range of activities is available, from farm stays, farm parties to cookout sessions and guided tours. Currently, farms in Kranji and Lim Chu Kang have started a farm-pass campaign to attract more farm visitors, where you will get a stamp on your pass every visit, which may lead to you winning free lodging at the farms there! With mother nature beckoning, why not consider kicking off your weekend with a trip to the local farms?
The farms seem interesting again, don't they? Any unique experience in the Singapore countryside to share with us?
➡️ Related Read: Animal Farms in Singapore to Visit
Contributed by Brenda.
Like what you see here? Get parenting tips and stories straight to your inbox! Join our mailing list here.
Want to be heard 👂 and seen 👀 by over 100,000 parents in Singapore? We can help! Leave your contact here and we'll be in touch.