Dreading the long school holidays? Not sure how to keep your children occupied? Fiona Walker, Principal Of Schools & CEO, Julia Gabriel Education shares five meaningful ideas you can do with your family.
Fiona Walker and her two children, working on a scrapbook during the school holidays.
As a working mum, I often face the long school holidays with a bit of dread. How am I going to keep my two children occupied week in and week out, without spending a fortune!
But with a bit of planning the school breaks can be the opportunity to do things you simply never get the time to do when you are on that hamster wheel of breakfast, school, activity, homework, dinner, sleep.
And although we can become uncomfortable when every second is not planned it is actually when children have ample free time that, after initial complaints of boredom, they are able to involve themselves in constructive, imaginative play.
In between moments of fighting over the remote control and wails of boredom my children, Finlay (now 11) and Ruby (now 7) have had some magical holiday times. Here are some of the ideas that have worked well for us.
Put together a dinner menu by going through simple recipes and prepare a list of all the ingredients needed. The children have the responsibility of buying the food at the market and are aware of how much it will cost. They then do the majority of the cooking, or asking their assistant (me or our helper) to do what involves a very sharp knife or hot oil, for them. We still talk about Ruby's tomato pasta!
By going through old family photos we have been able to put together a family tree.  Instead of cutting up old photos we took them to be colour photocopied and then cut them up.  Where we didn't have a photo we drew pictures.  This was great fun and sparked a real interest in the family history.
Take time to explore the environment we actually live in. All too often we are bustling back and forward in the same routine without actually noticing the nature or geography that surrounds us. When the children were younger we would go on a bug watch. This involved getting a magnifying glass, and we had one of those bug catcher-jars.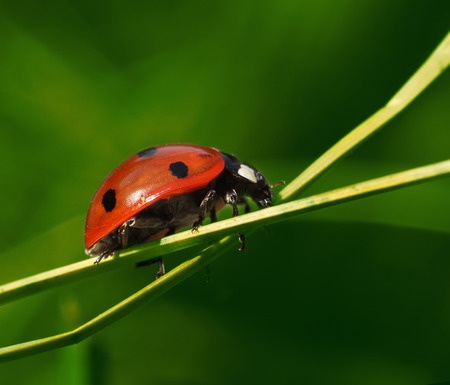 We would go to the nearest park or grassy area and look for bugs, we looked at how they moved around, and where possible we would put them in a jar and bring them home as a 'pet'. To be honest this was maybe not the best form of conservation, as the new 'pet' never lasted much more than 24 hours! But it was fun and it developed awareness in the children of the habitat they live in.




Examine the geography and history of Singapore. Holidays are the only time we have to walk around by the river, take the boat, which ferries people up and down between Boat Quay and Clarke Quay. We have climbed Bukit Timah Hill (on hindsight we should have taken more water, sunscreen and mosquito repellent) but you can also look at the view from the top of Mount Faber and maybe take the cable cars across to Sentosa.
Visit Sungei Buloh Wetland Reserve to see the rich and varied flora and fauna found in the mangrove swamps and if you are lucky, salt water crocodiles and even king cobras. Imagine what Singapore looked like long before there were any cars or office and apartment buildings. Once you start thinking about this it is a good time to visit museums. Looking at pictures of old Singapore and then drawing pictures of what your home or street may have looked like is fun.
I have saved this for last because it is the most important thing your children can do in the holidays! There are some amazing playgrounds in Singapore!
We recently went to the playground at Gardens by the Bay with 6 children, aged between 7 – 11, and they had a blast for half a day, running and racing around playing. The playground at the Zoo is wonderful, the playground at Jacob Ballas Children's Garden in Singapore Botanic Gardens is also really extraordinary. These are world-class gardens and play areas. They are well worth getting up early and getting to.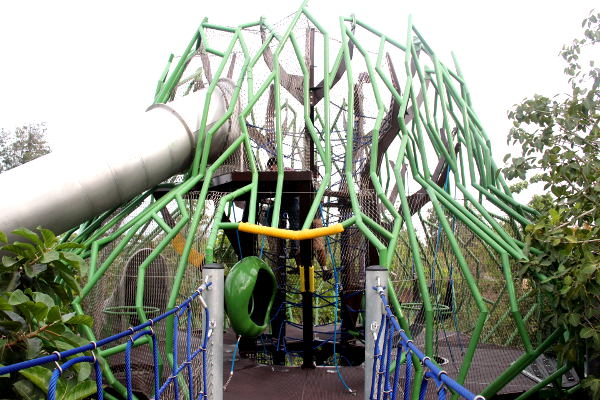 It was Albert Einstein who said, "Imagination is more important than knowledge. Knowledge is limited but imagination encircles the world".
During term time they are pumped full of knowledge but imagination can be neglected. Let the holidays be a time you redress the balance by allowing young imaginations to have the time and space to soar.
Childhood is a magical time and what I want more than anything is for my children to have happy memories of their childhood. It is during the holidays that you can do more 'memory-making' activities than at any other time.
By Fiona Walker, Principal of Schools & CEO, Julia Gabriel Education
This was first published in The New Age Parents online magazine.
If you find this article useful, do click Like and Share at the bottom of the post, thank you.
Want to be heard and seen by over 100,000 parents in Singapore? We can help! Leave your contact here and we'll be in touch.