In our article 4 Reasons Why Parents Should Spend More Time With Their Child, we mentioned how time is the most valuable thing a person can spend. Deep down, your children don't care how exciting a date you plan for them – they just want you.
If you're stumped for ideas what you can do on your date with your kid, here are a few ideas to try:
1. Eat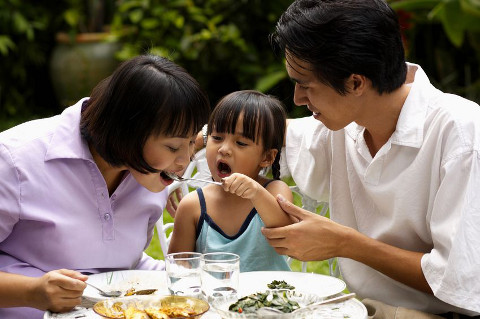 Let your child choose his favourite café or restaurant, order the food, and make decisions like when to ask for the ice cream. Talk about how your week has been.
Related Post: Singapore Kid-Friendly Restaurants
2. Watch a Movie
You can stay in the comfort of your home for this, as long as no one else is around! Watch a new DVD, snuggle on the couch, and munch on popcorn and chips. Then discuss what you've watched over hot chocolate and marshmallow.
3. Picnic in the park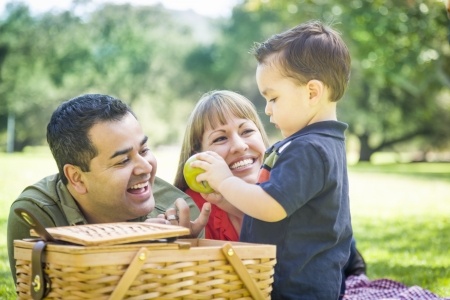 Pack a simple picnic basket and head to your nearest park or reservoir on foot or bike (or scooter!). This would be a great opportunity to teach your child how to ride a bike or skate.
4. People watch
Find somewhere where you can just sit and watch the world go by. It could be in the window of a café that's right next to the road. You can learn a lot by observing the world around you, and so can your child.
Related Post: Top 5 Most Child-Friendly Places in Singapore
5. Treasure hunt
Go to the beach or the park, and let your child wander free, picking up anything that catches his eye to admire and/or keep. You'll be surprised how many items qualify for "treasure" in the eyes of our little ones. Find out why.
By Dorothea Chow
This article was first published in The New Age Parents e-magazine
What are your dates with your child like? Share them with us!
If you find this article useful, do click Like and Share at the bottom of the post, thank you.
Like what you see here? Get parenting tips and stories straight to your inbox! Join our mailing list here