Having to care for your child 24 hours a day for a full month can indeed seem like a daunting task, especially if you've got your hands full with a baby or work commitments.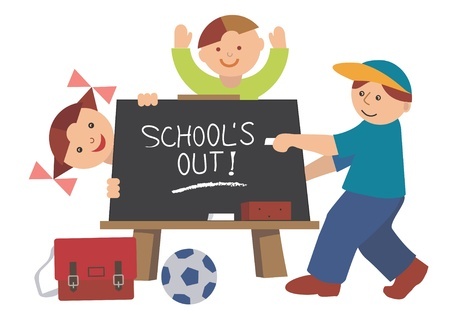 Here are 5 tips for staying sane and surviving the weeks ahead.
#1 Don't overplan it
During the school holidays, you can expect that all manner of enrichment centres are going to serve up a massive platter of art camps, speech & drama workshops, baking classes, Mother Tongue immersion programs and much, much more. It can be tempting to jump on every bandwagon available, and then finding yourself rushing about from appointment to appointment throughout the next four weeks, resulting in a tired parent and an over-stimulated child.
It's not that such programs are bad – the very opposite is true! These activities allow your child to be thoroughly engaged in learning a new skill or developing a hobby – but there's no need to do it all. Rather than signing up for everything that seems "good for him", limit your choices to a maximum of 1-2 activities a week, with lots of space for rest and relaxation in between.
Engage your child in selecting the workshops that most pique his interest. That way, you know you won't have to be the one dragging his feet to the centre's door!
⇒ Related Read: Are We Overscheduling Our Children Today?
#2 Remember that your presence is enough
So what about all that time spent at home? Resist the need to fill every waking hour with "home-learning activities" that stimulate his senses and provide fun education or entertainment. Once again, it's not that you can't do any of that, but remember that it's the holidays, after all, and sometimes, free play is the best sort of fun.
That's not to say you leave him to his own devices in the house all day though. Spend time with him, playing in his "world", letting him take the lead and decide who gets to be the hapless victim trapped in a burning building and who is the brave firefighter who saves the day! Let her dress you up in your "special dresses", and do your hair and make-up to her delight – after all no one else is looking!
#3 Spend less time online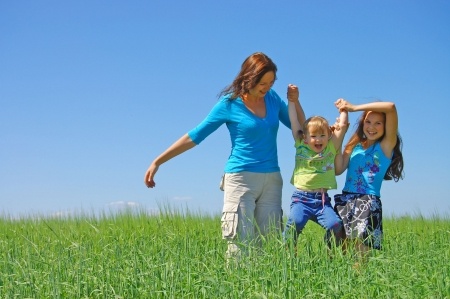 Social media has its boons and banes. One of the banes of platforms like Instagram and Facebook is that we only see the good stuff, the exciting stuff, the cool stuff, that other mums are posting about their kids' school holidays. We don't see the tantrums, the kitchen flops, the crayons on the wall.
If you're the sort who tends to compare yourself with what your peers are doing, and how happy they seem to be, don't! Unplug from the world of social media for blocks of time every day – whether it means switching off your computer or phone, or turning off notifications. Be happy in the moments that you spend with your child – what the rest of the world is doing doesn't really matter.
⇒ Related Read: A Mother's Battle With Her Smartphone Addiction
#4 Synergize with other mums
Planning an activity for one kid can sometimes be just as exhausting as planning for five. Which is why it's great to tap into your network of mums to organize a couple of group events during the holidays. It doesn't need to be anything fancy. A house party with planned craft activities is awesome, but so is a trip to the zoo! Basically, many hands can sometimes make light work, so let's put all hands on deck and help each other stay afloat!
If your friends are game, you can even take turns to host the group of kids, so that each one gets some much-needed time-off during the weeks ahead. Have them over for a movie night date, or invite them to your condo for a swim. Bake cookies in somebody's kitchen, or bring them for a musical in town.
⇒ Related Read: Best Cafes For Mummies To Catch Up (Without The Kids!)
#5 Create a holiday project
Even a young child may relish the opportunity to work on a project that's "all his". Brainstorm with your child for ideas on a month-long project that he could undertake, and then amass the resources to help make that happen. This will allow your child to be independently engaged in some meaningful activity every day.
Stumped for ideas? Here are some:
A picture a day: At the end of each day, ask your child to draw his favourite scene or thing or feeling from that day. Keep all drawings in a folder or sketchbook.
Keep a diary: Decorate a simple jotter book and ask your child to write down his thoughts from each day. This would be a great resource for kids who have to "Show and Tell" about their holidays when the school term begins!
Quilt with paper: Cut out 30 small-medium squares for your child to decorate – one square for each day. He can draw, write, paint, colour or use stickers – whatever he fancies. After the holidays are over, assemble all these pieces into one big frame, to go on his bed
By Dorothea Chow.
Here are more ideas of places you can visit and do with your kids:
* * * * *
If you find this article useful, do click Like and Share at the bottom of the post, thank you.
Like what you see here? Get parenting tips and stories straight to your inbox! Join our mailing list here.