Promoting privacy is providing your child with his own room where he can spend quiet moments alone to study, relax, sleep and ponder. As you let your child stay in his own room, you are paving the way for him to find his being and make sense out of himself as an individual.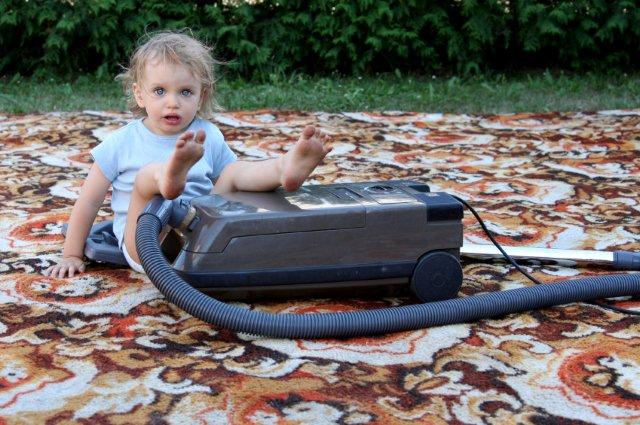 Once you have provided your child with his own room, all you need to do is to ask him to keep it clean and organize. You can initiate some actions; however, you can also require him to do some tasks which you don't have to remind him off all the time. Remember to instill in your child the fact that his own room is a great reflection of himself and of the kind of person that he is.
#1 Teach your child the significance of being tidy
Initially, you can place a trash bin where he can place his dirt and be able to empty it regularly. The trashes don't have to be scattered on the room once you have provided the bin.
Find one Saturday when your child and you can do the sorting of old clothes from his closet. Not only will this relieve you of eyesores but you can also make use of these clothes as aids to others who are victims of calamities and have lost their own shelter and clothing.
#3 Do not allow food in the bedroom
Instill in the minds of your children that foods should only be eaten in the dining area. Leftovers would not only contribute a stinky smell inside the bedroom. They are also enough triggers for ants, cockroaches and other insects to lurk inside.
#4 Provide a hamper for dirty clothes
Floors should be free from used clothes that hampers should always accommodate them.




#5 Organize the room with filing cabinets and toy storage lockers.
Tell your children to put things back into their proper places every after use.
#6 Save artworks and used papers
Your child may have brought home used magazines and even school projects which he can use as a reference for future school assignments. Have them filed up and make sure they don't easily get scattered as you tuck them inside a filing cabinet.
#7 Buy CD racks and place them in together with other entertainment tools
Make sure they are piled according to their frequency of use so that your child won't have to scavenge all the time and ruin the pile just because his favorite CD is not easily located.
Remind your children that their rooms should not only be a place for sleeping but also a haven for comfort as they find relaxation and peace. Organization and cleanliness of their rooms could promote good study habits and conducive learning environment.
How do you encourage your child to clean their own room? We like to hear from you. Simply leave us a comment below.
If you find this article useful, do click Like and Share at the bottom of the post, thank you.
Like what you see here? Get parenting tips and stories straight to your inbox! Join our mailing list here.