Living in today's fast-paced world, with all the struggles of keeping up with the demands of society, it is best for parents to teach their children to be independent. This is especially important in everyday tasks such as managing their self-care needs. As parents, we all want to protect our children from anything that may harm them. However, being too overprotective may have its consequences. Children may become overly dependent on their caregivers and as a result, may have difficulty in making decisions in the future.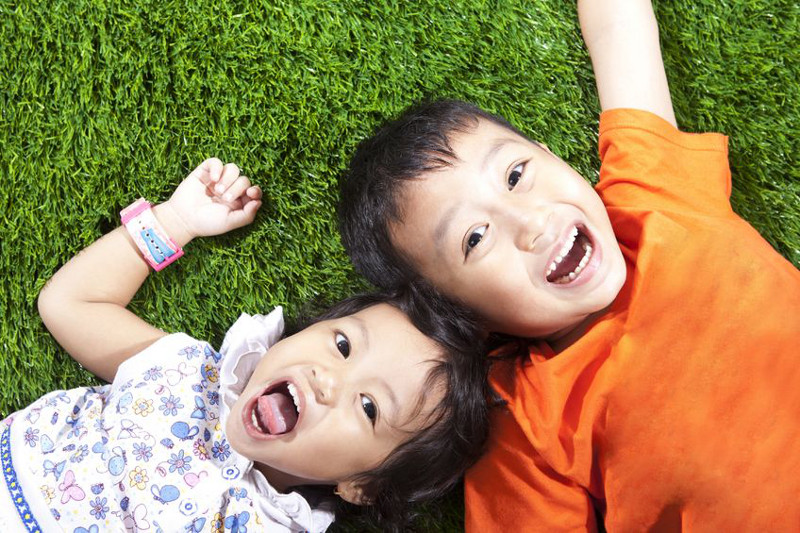 Teaching your child to become independent gives them a sense of responsibility and achievement, consequently building their self-esteem and confidence. They may have to endure some difficulties but this will be beneficial for them in the long term.
⇒ Related Read: Signs of Low Self-Esteem in Children
One of the most important areas that a child must be independent in is Activities of Daily Living (ADL). These pertain to those tasks that are done every day for self-care (e.g. eating, dressing, hygiene, bathing, toileting), care of others and their environment (e.g. food preparation, shopping, home management and taking public transport).
It is usually an Occupational Therapist's (OT) role to help identify the areas or tasks that the child has difficulty performing. Through assessment, an OT can ascertain the skills a child will need in order to complete different task/s independently. However, despite an OT's expertise in the identification and teaching of ADL, it is primarily the role of the parents and family to support a child's development and learning of these life skills.
Parental support is key in order to generalize these skills at home and within the community. Thus, for a child to become independent in ADL, it is the parent's guidance that plays the most important role.
When should I start?
It's never too early to teach your child how to stand on his own two feet. As early as 2 years of age, a child starts to establish a sense of autonomy by asserting themselves in daily tasks. You may often hear your child protest "I can do it myself!". Parents should encourage this sense of autonomy by giving their child opportunities to do tasks by themselves even if it may take a longer time.
Teaching your child to be independent in certain everyday activities is often a pre-requisite for participation in mainstream society. For example, many pre-school programs require children to be independent in toileting and feeding prior to admission. Thus, it is advisable to train your child in these tasks early in order to prepare them adequately for the future.
Know what to expect
Parents must, however, keep in mind not to expect too much from their child. Putting too much pressure on your child to do things independently may lead to disappointment and feelings of insecurity.
To avoid this, here is a guide as to what you can expect from your child:
Age in years

Self-Help Skills

2 – 3

Feeds self with little spilling
Holds spoon independently
Helps in getting dressed – find armholes and thrusts arms into them
Undresses with no help
Can turn a door handle
Incomplete tooth brushing
Can wash and dry hands with adult assistance
Toileting – expresses verbal anticipation; control during the day; needs reminders

3 – 4

Can spoon soup without spilling
Can spread soft substances with a knife
Unties bows, unbuckles belt, unzips zippers
Buttons and unbuttons large buttons
Can wash hands and body independently
Wipes nose without being told
Toileting – control at night; may need help with wiping; goes to the bathroom independently

4 – 5

Can cut with a knife independently
Can put shoes on correct feet; can tie shoe laces
Knows clothing front from back
Toileting – fully independent
Brushes teeth independently
Will probably want to take a bath on his or her own
Cleans his or her room, including making the bed
May pack school bag, including making their own snacks
By Katerina Atlas, Occupational Therapist, The Children's Therapy Centre.
This article was first published in The New Age Parents e-magazine.
⇒ For part 2 of the article, visit: Teaching Our Children To Be Independent (Part 2)
* * * * *
Like what you see here? Get parenting tips and stories straight to your inbox! Join our mailing list here.
Want to be heard 👂 and seen 👀 by over 100,000 parents in Singapore? We can help! Leave your contact here and we'll be in touch.