Do you wish that you always had an ally when it comes to saving time and becoming more efficient in keeping your house clean? Well, here are some natural cleaning ingredients you should get acquainted with to help you with your chores.
Lemon Juice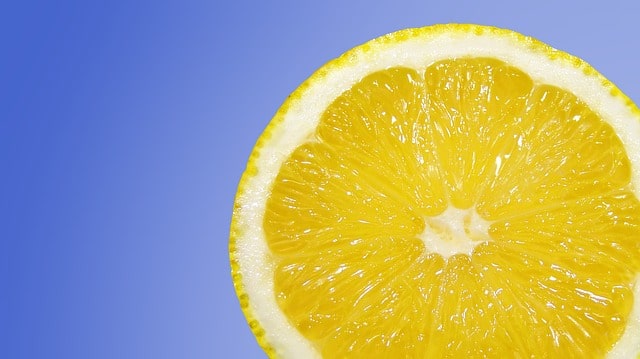 Most mothers would agree that lemon juice has the power to counter dirty countertops, cutting boards, dishes, grouts, laundry and plastic food containers.
The acid in the lemon juice is very effective against rust and stubborn dirt. It doesn't take much effort when using this natural product because it is as easy as wiping it off the area. For instance, dipped cut lemons in baking soda and wipe it off stained countertops will help you save a lot of time and also prevent you from scraping off the top's natural color.
Essential Oils
Oils from some plants have the power to eliminate germs and bacteria. One such plant is peppermint. A few drops of peppermint oil can be as potent as 30 cups of peppermint tea. Apply four drops of peppermint oil to scuffed floors or battle gum encrusted items. Make sure that the cleansed items are laundered at once to prevent them from discoloration. You can also use this ingredient on combs, brushes, toilets and shower doors.
You can get Peppermint essential oil at Shopee and Lazada.
Liquid Castile Soap
This material is a plant-based version that is very effective in loosening grime and removing dirt from surfaces. Your problem with showers, sinks and tubs can be eliminated at once as you stir one tablespoon of this ingredient with 1/3 cup of baking soda to create a homemade scrubber. The mixture of liquid castile soap and two cups of hot water can also be applied to burners, vent hoods and stovetops.
Cooking Oils
Things at home will wear and tear with time and constant use. The power of cooking oils in diminishing scratches can be used to polish leather shoes, rattan and wicker furniture, cast-iron pans and stainless-steel surfaces. To deal with wooden furniture, all you have to do is to make a polish by mixing 2 cups of olive oil with lemon juice. Use a soft cloth damped on the mixture and smooth out the furniture's scratches.
Borax
Cleaning baseboards, countertops, pots, pans and the toilet is sometimes a big burden to a mother, who still has to do the laundry, prepare the meal and take care of the baby all in a day. Borax can be a solution to this problem, once it is mixed with detergent. Acting as an alkaline, Borax has the ability to remove fungus and molds.
For toilet cleaning, just pour the borax into the toilet cubicle bowl and let it soak overnight. The next day, you can swish in a brush and flush all the dirt out instantly.
You can get Peppermint essential oil at Shopee.
Vinegar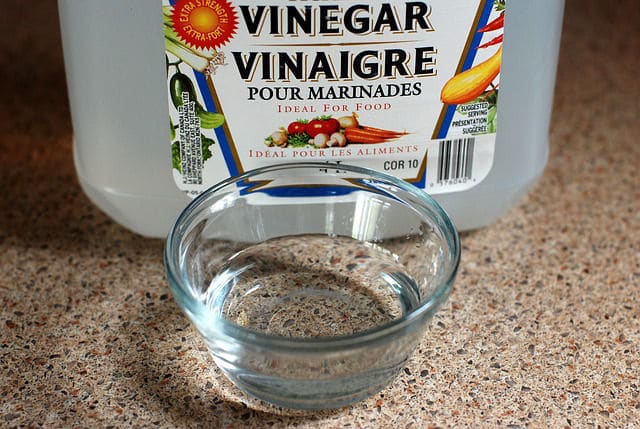 Probably the most common of all-natural cleansing products, mineral deposits, soap scum and tarnish can easily disappear as you wipe them off with a few drops of vinegar. The coffeemaker is one of the most difficult appliances to clean if you don't know home techniques with vinegar as an ally.
Mix water and vinegar into the machine and switch on the brew cycle. During the middle of the cycle, turn off the machine and let the mixture sit for approximately one hour. Switch on the machine once more to complete the brewing cycle. Get rid of the mixture and replace it with clean water as you run the cycle over again with clean water.
Washing soda and baking soda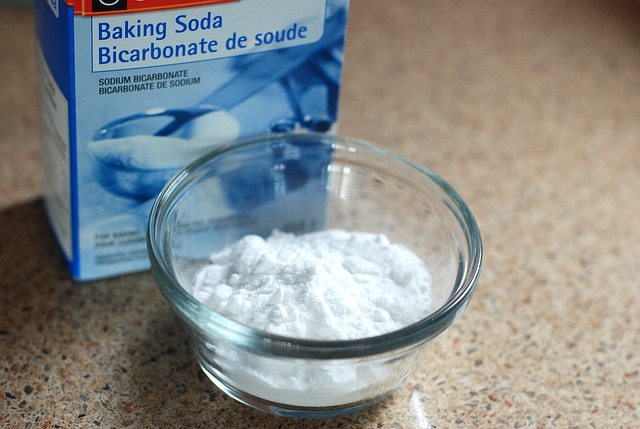 Sodium carbonate or washing soda, sodium bicarbonate and baking soda are the two most influential cleaning armors of modern mothers because of their ability to get rid of dirt and absorb odors.
There are a lot of things inside the house that these ingredients can polish anew and one of those is the can opener. Make a paste of 1 teaspoon of water and 2 tablespoons of baking soda. Dip a toothbrush into the mixture and brush over the edges and corners of the can opener to dislodge the gunk.
* * * * *
Like what you see here? Get parenting tips and stories straight to your inbox! Join our mailing list here.
Want to be heard 👂 and seen 👀 by over 100,000 parents in Singapore? We can help! Leave your contact here and we'll be in touch.