The World Health Organization cites childhood obesity as one of the most serious public health challenges of the 21st century, affecting many low- and middle-income countries. The number of overweight or obese infants and young children, under 5 years of age, has increased at an alarming rate, and as of 2015, they estimate that almost half of all overweight children under the age of five live in Asia.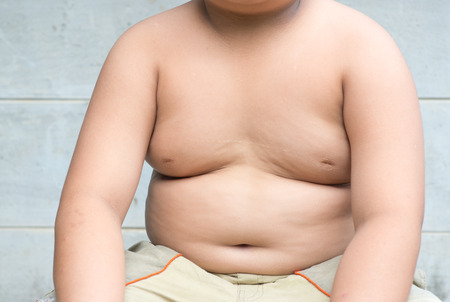 As a consequence, rising obesity in children and young adults will push up the rate of diabetes in Singapore – already among the highest in the developed world – going by recent studies. Based on projections, over a third of people aged 24 to 35 can expect to be diabetic by the time they are 65.
We speak to Herbalife Nutrition Advisory Board member Dr. Nathaniel Viuniski.
#1 Childhood obesity is increasing in Singapore
Childhood obesity in Singapore has risen from 10% in 2010 to 12% in 2014. Based on projections and the current landscape, 34% of people aged 24 to 35 this year can be expected to be diabetic by the time they are 65 years old.
#2 How your child can become obese
While genetics plays a part in childhood obesity, a combination of environmental factors, unbalanced nutrition in diet, sedentary lifestyle and stress can also contribute to it.




#3 Breastfeed to reduce the odds of obesity at school age
Breast milk protects against obesity in childhood and adulthood life. There are a few benefits of breast milk – it fulfills the nutritional needs for babies; the hormones present in breast milk help prevent obesity; and it also contains appetite control substances that regulate food intake and energy balance.
⇒ Related Read: Dos and Don'ts of breastfeeding
#4 Childhood obesity and childhood diabetes
Childhood obesity is a major risk factor for both childhood and adulthood diabetes as every increase in the number of adiposity cells results in a big increase in insulin resistance, which is the most important cause of Type II Diabetes.
⇒ Related Read: What is diabetes mellitus and what is pre-diabetes
#5 What parents can do to prevent childhood obesity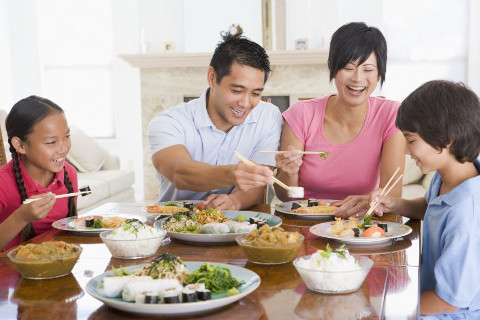 Besides good prenatal care and breastfeeding, the most important thing that parents can do to prevent pediatric obesity is to be good examples and role models of healthy lifestyle. Bear in mind that children pay more attention to what one does than what one says.
⇒ Related Read: A Guide To Preventing Childhood Obesity
#6 Obesity is not just about looks
One of the most disastrous misconception about childhood obesity is looking at this disorder as just an aesthetic issue. Pediatric obesity is a major health challenge with severe consequences that should not be taken lightly. Another common error is postponing and waiting for adulthood to treat obesity. It is important to prevent childhood obesity, and if not possible, treat it immediately by making some lifestyle changes.
#7 Advice to parents who have kids with a big appetite
The best approach is to have healthy food at home. Make foods like vegetables, fruits, protein bars and nuts available and easily accessible to your children. Soft drinks, biscuits, candies and fast food should not be forbidden, but reserve them for special moments. The most important thing a parent can do is to lead by example, having a healthy and active lifestyle model for your children.
Dr. Nataniel Viuniski M.D. is a pediatrician and nutritional expert whose main areas of interest are in weight management and childhood obesity. He is also an advisor to Brazil's Health and Education Ministry for Childhood Obesity, a professor of human nutrition in graduate course work, Scientific Advisor at Brasilia Catholic University, and Director of Nutrition Service for Unimed Hospital in Rio Grande do Sul.
If you find this article useful, do click Like and Share at the bottom of the post, thank you.
Like what you see here? Get parenting tips and stories straight to your inbox! Join our mailing list here.