"Hey, that's me!"
When was the last time you heard a child squeal with excitement while reading a book that relates to them?
Consider these common terms such as 1st graders, diner, eatery and riding the subway used in non-local children's books and contrast them with these terms, primary one students, hawker centre, coffee shop and riding the MRT.
Besides identifying with terminologies used in stories, children should also be able to associate themselves with the story's characters, experiences and settings. The books we expose children to, need to offer children opportunities to celebrate who they are while learning about others.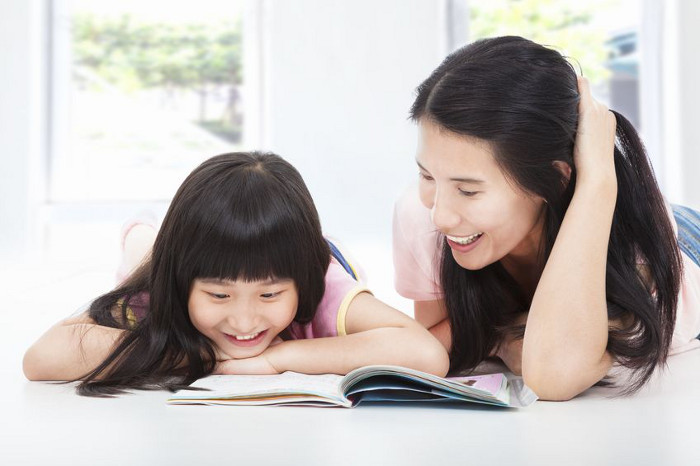 Before they are able to make their own choice, parents and teachers are the ones who decide what type of books children will be exposed to. It is important to understand and re-evaluate what guides our selection of books for young children.
Ms Lavina Chong, a parent and an educator, shared that she chooses books based on the content, author, writing style and the age-appropriateness of the book. Ms. Shirley Lim, a branch librarian at the Central Public Library, reaffirms Ms Chong's criteria in her book selection.
However, Ms Lim highlights that although local literature such as the Timmy and Tammy series, Jayden and Janelle series or Sam, Sebi and Di-di-di series are available in the library, choosing a book based in a local context "might not be considered a priority" as parents' and educators' choices are often "based on the content rather than the context".
Books are powerful means. Children construct understandings of themselves, others and the world they live in through stories. They look for images of themselves and those they love from the books they read.
When children find characters they can identify with and situations they can relate to in the books they read, they feel validated, accepted and affirmed of themselves and their own cultural identities.
⇒ Related Read: Stories of Singapore: Books for your kids
Books Close to Home
Not sure where to look for children books with local stories?
Here are four children's books that depict characters and settings that are familiar and relatable to growing up in Singapore.
These books or series are wonderful reads to share with young readers at home or in school and are found in our public libraries.
1. Jayden and Janelle Series by Seema Dadlani-Ramchand & Harsha Dadlani-Dhalani
Join Jayden and his younger sister, Janelle, in their fun and uniquely Singapore experiences such as celebrating National Day, riding a public bus and visiting the hawker centre. Depicting the various races of Singapore, the series comprises of six titles that feature familiar sights such as the HDB estate and hawker centre, and use colloquial terms such as "uncle" and "aunty".
Price: $24.90 (Promotional Launch Price), available at Jayden and Janelle (www.jaydenandjanelle.sg)
2. The Amazing Sarong by Quek Hong Shin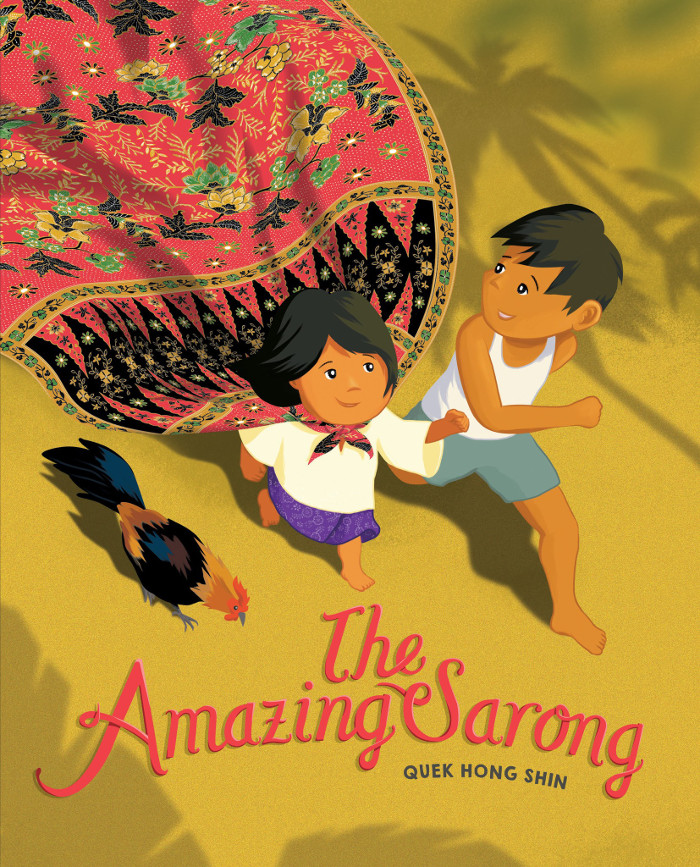 Adi and Nora, a pair of Malay siblings go to the beach with their mother and baby brother. Their mum takes off the sarong she uses as a baby sling and hands it to them. Join Adi and Nora as they discover what unexpected fun, joy and new encounters the sarong, a traditional and common cloth Malays in Singapore use, can bring.
Price: $14.90, available at Epigram Books
3. Jack and Jill at Bukit Timah Hill by Gwen Lee
"It's raining, it's pouring. The monsoon is coming."
A nursery rhyme book with a Singapore twist- featuring places like the Bukit Timah Hill and Check Jawa, food like ice kachang and kueh tutu, and experiences of Singapore like the monsoon season. The book is a witty blend of well-loved rhymes with a local flavour, sure to leave children in bouts of laughter
Price: $14.90, available at Epigram Books
4. Maddie Makes Friends & Maddie's New Neighboard by Ho Lee-Ling
Two simple and heartfelt stories about making friends and being a good neighbour, children learn valuable lessons about being friendly, considerate and caring to people in the neighbourhood. A Housing and Development Board (HDB) initiative, the two books are set in Singapore's typical housing, an HDB flat, depicting scenes familiar to many children such as along the corridor and the void deck.
A digital version of the book is available here.
It Starts With You
Out of about 50 children's bookshelves in Ang Mo Kio Public Library, only one carries local children's books. The local book's scene in Singapore is only at its beginning phase and more books set in the local context should be written across various literary genres for our young readers.
"Singaporeans need their own Singapore literature that is unique to the country's culture, tradition, experience and memory… We need our own Enid Blytons and Roald Dahls so that our children grow up not just dreaming about jam, scones, tea, snowflakes and chimneys but of Singapore hawker fare and HDB flats", said Ms. Grace Fu, Minister for Culture, Community and Youth in 2015. She also mentioned the lack of support directly co-relates to the availability of local literature.
Support for local literature starts with you.
So the next time you pick out books for a young child, why not consider both the content and the context?
You might just hear your child point out with delight and say, "Hey, that's me!"
Find out more about local literature for young children in Singapore.
By Anne Chua, Jolyn Chia, Su-zann Yeo, Alyson Tee.
* * * * *
Like what you see here? Get parenting tips and stories straight to your inbox! Join our mailing list here.
Want to be heard 👂 and seen 👀 by over 100,000 parents in Singapore? We can help! Leave your contact here and we'll be in touch.