Children with special needs usually experience delays and difficulties in their learning and communication skills. Most of them also experience a lack of attention and focus along with all the other sensory needs that they may have.
We asked Therapist Eileen Su from Therapy Kidz to share with us activities and game ideas that are suitable for children with Autism, Down Syndrome or Dyslexia. Here are her recommendations.
#1 Cooking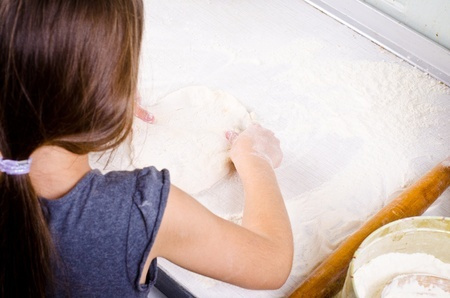 Tasks involve following a list of specific instructions religiously, these types of tasks that work best with children with Autism Spectrum Disorder (ASD).
Tasks that involve simple menus will help them learn to follow instructions, read, plan and even build social skills like taking turns and asking for help.
Children will also be so excited to see and have a taste of what they have cooked or baked!
Notes for Parents
Listing down the steps on a visual schedule will work very well for our children with ASD and Down Syndrome. Providing pictures with the schedule will be helpful if your child cannot or is struggling to read.
For children diagnosed with Dyslexia, removing the need to read will definitely help them enjoy the activities more.
#2 Photography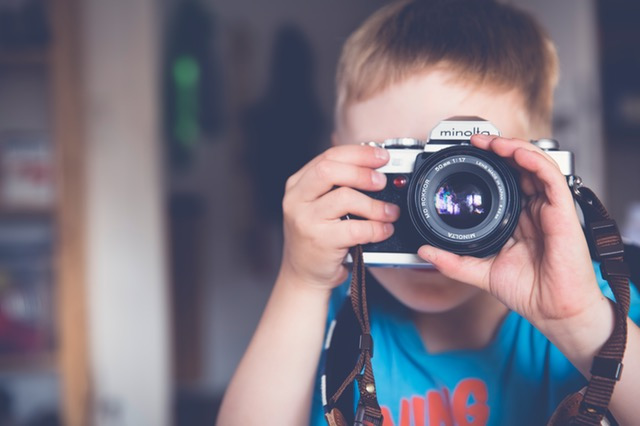 Children see the world in a very different way compared to adults. For them, learning to take pictures gives them a sense of autonomy because they get to choose what they want to capture.
Taking photographs helps them to gain attentive skills and awareness of their surroundings. Talk to your child about the photos they've taken. This works on their language skills (comprehension / description). You can even create a scrapbook for keepsake and to talk about in the future.
Notes for Parents
Giving specific instructions to children with ASD will be helpful. For example, giving them a specific theme or topic, or things you want them to capture using their cameras (e.g. insects).
Children can talk about the pictures, while parents can come up with a craft activity with all the photos captured.
Children with Down Syndrome loves to be in pictures. They can learn to take selfies with the objects and then talk about it with you or their classmates to work on their language skills.
Children with Dyslexia can type instead of writing what they want to say about the pictures.
➡️ Related Read: Lessons Learnt Teaching Dyslexic Kids
#3 Board Games
Children learn best when they are having fun! Board games are one of my favourites during my therapy sessions. It builds social skills and it can also target other domains like language and executive functioning. Predictable routines and a set of rules will be great for children with special needs.
Notes for Parents
Listing out the rules of the game visually for the children will help to remind them of the game rules. Adults can always refer back to the game rules whenever it is required. Present opportunities to practice turn-taking.
Start with simple games such as Snakes and Ladders, Candy Land, Zingo, Snap or Bingo. Pick games that have simple and clear instructions and work on your child's understanding and turn-taking skills.
Use a block or object to indicate whose turn it is if your child requires a visual prompt. Pre-empt or role-play reactions when they win or lose the game will improve self-regulation and social skills.
#4 Jigsaw Puzzles
Jigsaw puzzles offer an inexpensive and challenging activity to engage our children. Psychologists have found that a child's mental development is influenced significantly when a child acts on or manipulates the world around them.
Puzzles teach children many skills like problem-solving, building persistence, building confidence, improving flexible thinking, improving social skills and improving fine motor skills.
Notes for Parents
It is important to understand your child's current ability and adapt the activities to fit him or her. Start with simple puzzles and slowly work up. Provide bigger puzzles if your child has issues with their sight. Be a part of the activity and children will enjoy it even more.
#5 Direction Games
You can play direction games to help children with special needs gain directional skills (e.g. top, bottom, left and right). Games like pointing to the direction or telling the location of items on a piece of paper or picture.
Talking about it works on language skills. Directional skills are helpful cues for our children who face a lot of letter confusion issues. They can learn to rely on these cues when they learn to write (e.g. "b" starts with a line on the left or "d" starts with a magic c on the left).
There are many ways to modify and play this game in any way you like. Most of the time, I start by teaching the different directions first, e.g. left, right, top and bottom.
Subsequently, I will proceed to play mini-games like having the child listen to instructions and do the actions, e.g. "raise up your left hand" "raise up your right leg" and so on.
Songs like Hokey Pokey and games like Twister can work on helping the children familiarise themselves with their directions too. Put on your creative hats to think of other ways to play the directional games and increase the difficulty as your child progress.
Incorporate these skills into your outdoor games and activities so that your child gets endless opportunities to practice the skill.
Notes for Parents
For any type of learning activity, it is always great to start with a game. This will help to improve the engagement of the children, especially for our children with special needs.
Use this game as an activity before your lessons or teaching schedules. Relate back to the game to help them identify the direction of letters as a cue to help them.
The activities shared above are suitable for any child with just a little bit of adaptation.
This article is contributed by Eileen Su, Founder and Principal Behavioral Therapist at Therapy Kidz. Eileen has 7 years of experience working with children with special needs. Eileen specializes in Behavioral Therapy using a Naturalistic approach.
* * * * *
Like what you see here? Get parenting tips and stories straight to your inbox! Join our mailing list here.
Want to be heard 👂 and seen 👀 by over 100,000 parents in Singapore? We can help! Leave your contact here and we'll be in touch.