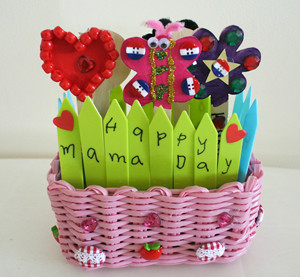 Activity Duration: 2-3 hours
Age appropriate: 3 years old and above
Introduction:
An affordable craft/gift idea for children to make for their loved ones. Great for special occasions such as birthdays, and special days i.e. mother's day, father's day, teacher's day etc. It can be used as a bookmark, a magnet or a decoration piece.
Purpose:
Creativity and imagination
Bonding session for parents and their children
Improves fine motor skills and word recognition
Materials Needed:
Wooden sticks
Pom pom balls
Glitter dust
Beads
Buttons
Acrylic paints and brushes
Craft glue
Craft googly eyes
Sequins
Marker pen
Step 1: Paint the wooden sticks
Use acrylic paint to paint the wooden sticks with a base colour of your choice.
Allow the paint to dry for about approximately 1 hour.
Allow the child to use his/her fingers to create patterns on the wooden sticks.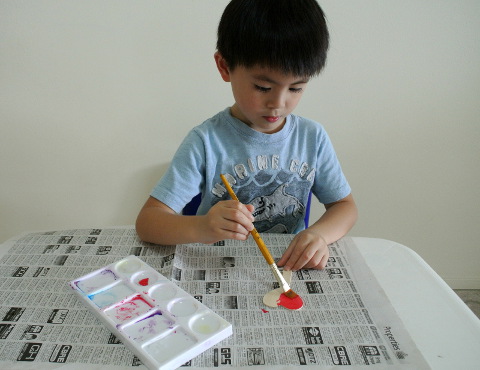 Step 2: Decorating the painted wooden sticks
Allow the child to use his/her imagination to decorate the wooden sticks with glitter dust, buttons, pom pom, sequins, buttons and googly eyes.
For younger children, parents can assist by putting glue onto the location in which you want the child to paste the decorative items on.
Tips on using the glitter dust on the wooden sticks – Pour some glitter dust into a bowl and provide a teaspoon for the child to scoop the glitter dust onto the wooden stick.
Step 3: Writing love messages
With a permanent marker, allow the child to write short love messages on the decorated wooden sticks.
This allows the child to express his/her feeling using language as a medium. This also helps the child to see the relevance and importance of learning languages.
For younger children, parents can assist by spelling the words for them and allowing the child to write on the wooden sticks with/without assistance.
Final Product – All ready to give!
By Poppletots.
Poppletots was started in 2010 by a mom who left her job to be spend more time with her child. Poppletots aims to provide unique, fun and useful children related products such as educational kits and apparels. Within 2 years, Poppletots has become a fun-going cosy community for reviews and parents to exchange ideas.
This article was first published in The New Age Parents e-magazine.
* * * * *
Like what you see here? Get parenting tips and stories straight to your inbox! Join our mailing list here.
Running a service or business targeted for parents? Reach out to a wider audience in our Art Classes for Kids compilation. Leave your contact details here and we will get in touch with you.