What are the types of foods to feed your underweight child to achieve a healthy weight gain?
If you are concerned that your child might be underweight, do consult your paediatrician. Assuming that your child has no underlying medical concerns that require treatment, the main goal will be to provide your child with adequate nutrition to achieve "catch up" weight gain, and this nutritional therapy often entails getting your child to take in more calories.
Best Foods For Kids To Gain Weight
Offer high caloric, nutrient dense foods that are rich in important vitamins, minerals, and proteins. Avoid falling into the trap of serving 'junk' foods, or foods with empty calories (calories from solid fats and/or added sugars), such as soft drinks, candy, chips, and fast foods.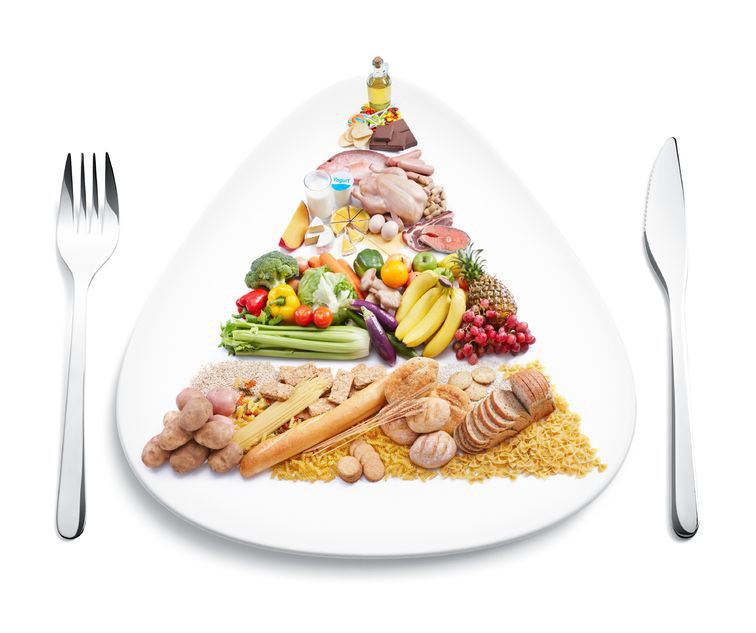 A varied, well-balanced diet is the key to your child's weight gain and healthy development.
A balanced diet should contain foods from the four main food groups as follows:
Grains and carbohydrates: Some common examples include bread, rice, pasta, cereal, potatoes and yam.
Fruits and vegetables
Protein foods: Examples include meat, poultry, eggs, beans, seeds, and nuts.
Dairy: Dairy products, such as milk, cheese and yoghurt, provide calcium which is important for your child's growing teeth and bones.
Some high caloric food choices from the above food groups are as follows:
Food groups
Food choices
Uses
Grains
Brown rice
Use as a side for meals or add to soup
Bread
Serve with one of the suggested spreads below (butter or nut butter)
Pancakes (whole-meal or white flour based)
Serve as breakfast, and top up with other items e.g. yoghurt, banana or other fruits
Carbohydrates
Potato and sweet potato
Serve mashed as a side for meals, or use in soups
Pasta
Serve pasta with cream sauce or butter with cheese and ground meat
Fruits and vegetables
Banana
Eat as a snack, topping for cereal or pancakes, blend into a smoothie with milk
Avocado
Mash avocado and use it as a dip, or slice them to add into sandwiches
Dried fruits e.g. raisins, cranberries
Mix them into cereal, yoghurt, or cooked vegetables e.g. carrots and sweet potato, or serve as a snack
Protein
Eggs
Serve during breakfast, add to baked goods, or use as batter for french toast. Layer calories into scrambled eggs by cooking in butter and adding cheese on top
Nut butter (e.g. peanut)

Use creamy peanut butter and spread thinly over bread or crackers, or as a dip with fruits or vegetables

*Avoid if there are any concerns over nut allergy, and avoid those butters with chunky nuts in view of the risk of choking

Meats
Add ground or chopped meats to soups and pasta
Dairy
Full cream milk
Use milk instead of water to make soups, bulk up mashed potatoes, or serve as a beverage or snack
Whole milk yoghurt
Use as a dip with fruits or vegetables, mix into smoothie, or serve as a snack
Cheese e.g. Cheddar, Swiss, Mozzarella
Use as a topping for sandwiches, soups, scrambled eggs, potatoes, or serve as a snack
Cream cheese
Serve as a spread with bread or crackers
Fats
Oils e.g. Canola, Olive, Coconut oil
Toss with pasta or drizzle over cooked vegetables and noodles
Butter
Spread with bread, melt onto pasta or cooked vegetables
Sweeteners
Honey

Use to sweeten smoothies, or mix into cereal

*Avoid in children < 1 year old
Sometimes, your paediatrician may suggest a referral to the dietician, so as to work with you to develop an individualized feeding plan that meets the needs of both your child and the family.
How often should your child eat?
Young children have smaller tummies and thus are not able to eat a large amount of food in one sitting. As such, apart from your child's three main meals, he or she would also need two or three snacks during the day. Structure the meals and snacks evenly throughout the day, in order to avoid "grazing" (eating and sipping throughout the day), and to ensure that every bite your child takes, count!
What about other nutritional supplements?
If your child is a picky eater and refuses to add the above-suggested high-caloric, nutrient-dense foods into his or her diet, your paediatrician may recommend a high-caloric milk formula, or supplement drink to be taken as a snack. In some cases, your paediatrician may recommend a multivitamin and mineral supplement.
⇒ Related Read: Are Multivitamins Recommended For Infants?
Developing a healthy attitude towards food
Helping your child gain weight can be stressful, but always remember to try to help them develop a healthy attitude to food. Eating should still be a fun and happy part of the day. Sit down together as a family to have meals, and make mealtimes unrushed so that your child can enjoy the food and time together. You can also try engaging your child in meal planning, grocery shopping, and food preparation, so as to encourage his or her overall interest in food and eating.
By Dr Tan Zhen Han, Paediatrician, SBCC Baby & Child Clinic (Mount Alvernia).
Practice Address:
Mount Alvernia Medical Centre (Blk A)
820 Thomson Road #01-01/02
Singapore 574623
Tel: (65) 6354 1922
Website: sbcc.sg
This article was first published in The New Age Parents e-magazine.
* * * * *
Like what you see here? Get parenting tips and stories straight to your inbox! Join our mailing list here.
Want to be heard 👂 and seen 👀 by over 100,000 parents in Singapore? We can help! Leave your contact here and we'll be in touch.