LEARNING THE SKILL OF THE 21ST CENTURY? START BY MAKING A SANDWICH!
Tiny Thinkers On The Go workshop offers parents guidance and resources to kickstart their child's development in Computational Thinking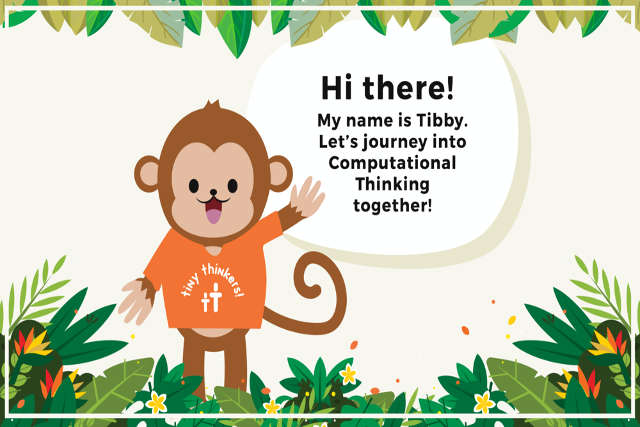 Parents with children aged four to seven can look forward to teaching them Computational Thinking, a key essential skill for the 21st century, through fun, everyday games at minimal cost. Tiny Thinkers, a ground-up campaign led by four final-year university students, will be holding free workshops for parents and children. Parents can get hands-on experience in learning how to carry out Computational Thinking activities with their child during the sessions.
"With Singapore's pressing advancement towards a Smart Nation, Computational Thinking is a critical skill to develop as we harness technology in the economy, community, and even in our daily lives" says Dr. Looi Chee Kit, Professor of Education, Nanyang Technological University.
Often mistaken for coding, Computational Thinking is the logical thought process to guide the use of computers to solve problems. "In today's digital age, understanding the technology around them and using this mindset to solve problems is an important ability to possess, much like how English and Math were the key competencies decades ago," says Candice Wang, co-founder of Coding Lab, a coding academy with an award-winning curriculum.
Coding and programming are simply one of the many applications that use the skill of Computational Thinking. While programming language may change over the years, the logic behind Computational Thinking remains the same.
"The earlier children are exposed to this way of thinking, the earlier we unleash the potential of their problem-solving ability in the 21st century," says Ms Wang.
A survey of 403 parents with children aged four to seven found that 83% of parents believe Computational Thinking is beneficial for their child's cognitive development. However, only 20% of them have actively exposed their children to Computational Thinking, citing barriers like a lack of resources, time, as well as their perceived complexity of the subject.
"The unique Tiny Thinkers experience is designed for the busy parent to expose their child to Computational Thinking in a stress-free way, even without prior knowledge of it," says Ms Wang. For example, an everyday activity such as making a sandwich can introduce a basic concept of Computational Thinking, Algorithms. This lesson on giving a sequence of clear instructions teaches children how to develop solutions that can be understood by a computer, and solve a problem at the same time. It can be easily incorporated into snack time, taking less than 15 minutes. Curated with the help of Coding Lab, parents can find a collection of such activities on their website.
Tiny Thinkers On The Go is a series of workshops consisting of one hour sessions that guide both parent and child on three selected games to help develop Computational Thinking. They touch on the foundational concepts of the skill like pattern recognition, abstraction, decomposition, and algorithms. Each family will also receive a complimentary Tiny Thinkers Starter Kit filled with resources and materials to kickstart their child's journey in Computational Thinking.
Through a partnership with various Voluntary Welfare Organisations (e.g. SINDA and CDAC), less privileged families will have dedicated workshop sessions, ensuring that children of all backgrounds have the opportunity to pick up Computational Thinking.
Tiny Thinkers will be holding three workshops on
23 February 2019, PIXEL Labs @ Tampines Regional Library
3 March 2019, PIXEL Labs @ Jurong Regional Library
9 March 2019, Theatre Lounge @ Lifelong Learning Institute
It is open to all parents with at least one child aged between four to seven, and families can pre-register for their slots here.
Like what you see here? Get parenting tips and stories straight to your inbox! Join our mailing list here.
Want to be heard and seen by over 100,000 parents in Singapore? We can help! Leave your contact here and we'll be in touch.