Play has been an integral part of children's lives and is an important aspect in their development and growth. The importance of play has been reinforced over the years with early childhood educators placing more emphasis on this topic at school.
As parents how can you help to improve the quality of play and interaction in children's lives at home? What is your role as your child's play partner and how do you engage your child in meaningful play and interaction at home?
Children at the preschool age are like sponges. The way they play and what they gain from the play moments are learning points for them to take away.
Here are moments where you can meaningfully interact and engage in play with your child.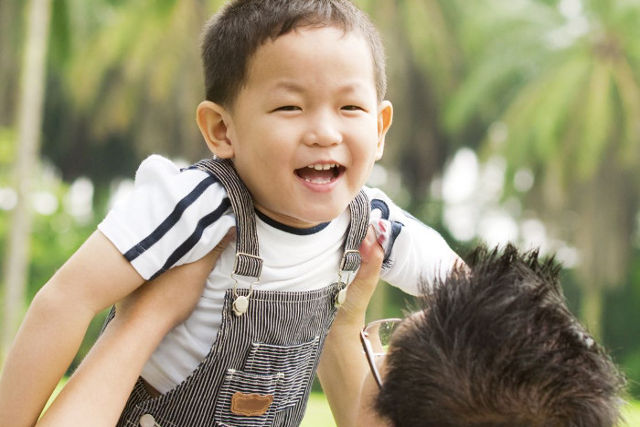 During play: What can parents do?
1. Engage in activities that are of your child's interests
2. Sit opposite your child and have reciprocal interactions
For example, talk to the child about what he sees
Describe to the child the colour and the shape of the toy
For older children, you can prompt them to talk about what they have built. You will be surprised to hear that they actually have a lot to tell you.
3. Treat your child's questions as opportunities for learning
If you do not know, you use this opportunity to find out answers with child
4. Celebrate success by praise what your child has done
Avoid simply saying "well done" or "good job"
Include what your child has done well, for example, "Well done, you counted from 1 to 10" or "Good Job! You built something using the Legos. Tell me about it."
5. Model your language and behaviors
If you want your child to speak in good English, you have to speak in good English, same for your attitudes and actions.
Play ideas for parents to do at home
1. Water play: Get a big tub, pour in the water, find anything at home and put them in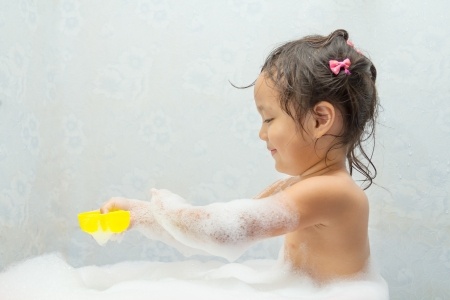 Show and explain to your child that light weighing materials such as plastic bottles and containers float while heavy weighing materials such as spoons and marbles sink.
Using different containers to show teach children
Teach your child vocabulary such as 'full','empty', 'pour', 'wet', name of the materials used and many more…
Concepts Learnt: Science, Language, Math Concepts (Volume)
⇒ Related Read: 5 Fun Water Play Activities You Can Do At Home
2. Dough and clay play: Make your own dough
Get your child involved in making of dough.
During the process, he will learn concepts such as measuring, more or less, vocabulary such as 'pour', 'mix' and names of materials.
Get creative; allow your child to create different real life or imaginary structures.
Have fun by making your own structure! Let your inner artistic talent flow!
Skills Learnt: Motor Skills, Language, Math Concepts
⇒ Related Read: Dough-it-yourself: Homemade Play Dough
3. Get on your feet: Exercise
It helps to strengthen your child's body muscles.
Your child also learns vocabulary such as 'stretch', 'up', 'down', 'left', 'right', 'jump', 'run' and so on
4. Get Outdoors: Explore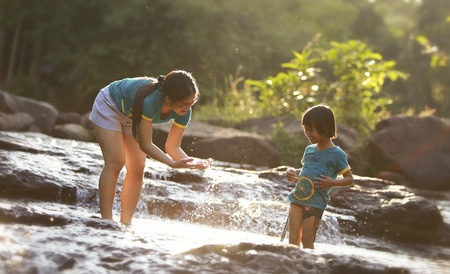 Bring your child

outdoors to explore

and make little discoveries
Use opportunities like these to teach your child about the world around him
Little moments of picking up leaves or finding a snail can lead to exploring and finding out more of how snails survive or the different types of leaves
Bring your child to the zoo and to not only have fun but to develop an interest in these animals
Teach him conservation efforts and why they do it
By Ezabella Seitoh & Lai Jie Ling.
This article was first published in The New Age Parents e-magazine.
* * * * *
Like what you see here? Get parenting tips and stories straight to your inbox! Join our mailing list here.
Want to be heard 👂 and seen 👀 by over 100,000 parents in Singapore? We can help! Leave your contact here and we'll be in touch.