Introducing Learning Resources new multisensory reading tutor, the Reading Mentor! An interactive and hands-on, the Reading Mentor is an electronic aid suitable for children of different age groups and developmental levels. From children who are just beginning to learn letters and sounds, to children who are already proficient in spelling but need additional help in forming sentences.
What's more, the Reading Mentor reinforces on all the basic reading skills:
Letter recognition
Letter-sound associations
Phonological awareness
Sight-word reading
Decoding
Spelling
Word recognition
Vocabulary development
Interesting features
An automated rod channel, which will scan and read the letters on the topmost surface of the Reading Rods
Children will be amazed to see their reading rods being moving on its own, and being read aloud after passing through the 'scanner'.
The 'sound it' function breaks down each word phonetically, allowing children to better understand the connection between words and sounds
It is able to read individual letters, words, and sentences.
Recommendations for use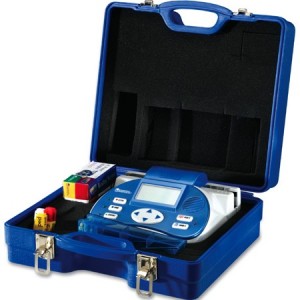 Rhyming words
Your child can build several rhyming words by linking blue consonant rod to a yellow word family rod. Ask your child to try and read the word, before using the Reading Mentor.
After building on several words from the same word family, ask your child what happens if the initial consonant is changed.
Ask your child to identify rhyming words from their favorite stories and construct these words using the Reading Mentor
Spelling and Vocabulary
Provide your child with a list of spelling or vocabulary words
Ask him or her to build each word and place it in the Reading Mentor to be read
Ask your child to write the word they have heard, and check their spelling by looking at the word on the Reading Mentor's screen.
If the word is misspelled, your child can press on the 'sound it' function and listen to the word's individual sounds.
Overall Comments
Due to the technicality of the Reading Machine, younger children will probably need a few practice sessions with adult assistance, before they will be able to use it independently. Apart from that, the Reading Mentor greatest strength lies in its multi-sensory approach. It appeals to visual, auditory and kinesthetic learners, as children can listen, see and 'build' their own words. In addition, it can be used individually or in a group setting. This makes it an effective and versatile reading and writing learner tool.
The Reading Mentor is now available at Smart Alley.
Product reviewed by Michelle Ang
Want to be heard and seen by over 100,000 parents in Singapore? We can help! Leave your contact here and we'll be in touch.