As a conscientious parent, you're well aware that your child's comfort comes first. When it comes to dealing with eczema, finding the right solution becomes a mission of love.
Countless skincare products have likely found their way into your home, promising relief from the irritation and itchiness that accompany eczema-prone skin.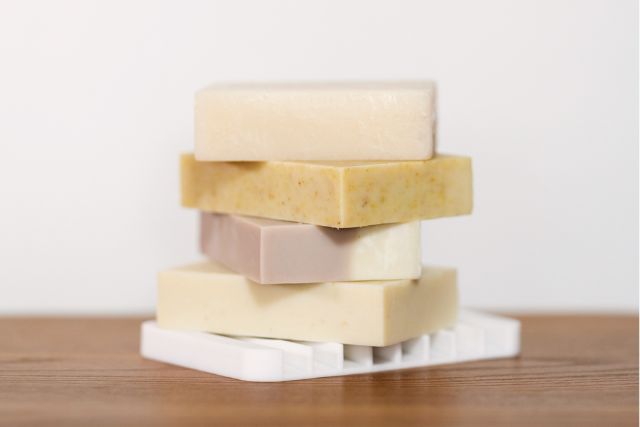 But have you considered that the solution might lie in the soap you use? SoapCeuticals presents an all-natural eczema soap, designed with your child's sensitive skin in mind, offering an effective alternative to synthetic (soap-free) cleansers.
Here's why you should add SoapCeuticals beloved products to your bathroom shelves!
Gentle, All-Natural Care for Delicate Skin
SoapCeuticals' all-natural eczema soap has been meticulously formulated to deliver maximum conditioning properties for dry, sensitive skin. Imagine the relief your child could experience in just one week.
Crafted with unwavering dedication, SoapCeuticals' eczema soap is a culmination of the finest natural ingredients. Each oil chosen is a testament to its efficacy: from calming irritated skin and reducing redness to easing itching and promoting healing after flare-ups, the soap provides deep nourishment and essential hydration.
Free from Harsh Chemicals, Full of Care
Central to SoapCeuticals' philosophy is the belief that nature holds the answers to healing and nurturing. Recognizing the unique demands of sensitive skin, the brand meticulously selects natural or nature-derived ingredients that nurture rather than aggravate sensitivities. SoapCeuticals ensures that its eczema soap is devoid of harsh chemicals, artificial fragrances, and colorings.
This purity makes it an excellent choice for irritated and highly sensitive skin prone to flare-ups. Beyond young children, it extends its gentle touch to the entire family, including babies.
Makes Bath Time Fun Again
SoapCeuticals transforms bath time from a potential struggle into a delightful bonding experience. Infused with exceptional moisturizing properties, the eczema soap offers a luxurious bathing ritual. Its characteristic low lather is ingeniously enhanced with the use of a soap net, turning lathering into an enjoyable activity. The result? A gentle, bubbly lather that cleanses the skin without stripping away its natural moisture!
Your Refreshing Travel Companion
For those seeking worry-free holidays, SoapCeuticals' travel-sized eczema soap bar proves to be a convenient and thoughtful choice over bulkier liquid alternatives. This compact option provides confidence and comfort, ensuring that skin remains well-protected, even while on the go.
Journeying Together Toward Soothing Relief
SoapCeuticals not only offers products but also extends a compassionate hand to parents and caregivers of children dealing with eczema. The brand acknowledges the challenges it faces and seeks to be a partner in the journey to discover truly effective solutions. With an aim to reignite the joy of bath time, SoapCeuticals intends to enhance the parent-child connection through the shared experience of care.
SoapCeuticals also encourages individuals to become a part of its mission to provide gentle, effective solutions for eczema-prone skin. By choosing SoapCeuticals, customers join a community that understands their journey and lends unwavering support.
TNAP Awards 2023 Spot & Win Icon: 🐘
Choose SoapCeuticals for All-natural Bath Time Joy
For individuals who have found conventional synthetic (soap-free) cleansers ineffective, SoapCeuticals offers a refreshing new strategy. Recognizing the uniqueness of each sensitive skin condition, the brand's all-natural eczema soap introduces a potential paradigm shift, catering to a wider range of needs and sensitivities.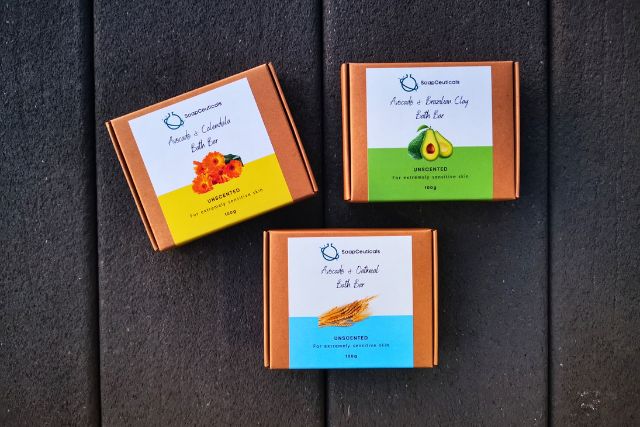 Stepping away from the cycle of frustration, SoapCeuticals' all-natural eczema soap beckons. It offers the promise of transformation, replacing synthetic irritants with the gentle touch of nature for the sensitive skin of your loved ones.
Eczema need not define a child's comfort. SoapCeuticals' all-natural eczema soap offers a transformative experience, one bath at a time.
Experience the power of gentle relief today. Visit SoapCeuticals' website to learn more and to purchase the all-natural Eczema Soap to Soothe Skin Irritation & Itchiness.
This post is brought to you by SoapCeuticals.
By Joanne Heng.
---
The New Age Parents – TNAP Awards 2023
Congratulations to SoapCeuticals Pte Ltd for being the winner of TNAP Awards 2023 (Mum & Baby Care) – Best Eczema Soap to Soothe Skin Irritation & Itchiness.
Find out who are the other winners of the TNAP Awards 2023 (Mum & Baby Care) here!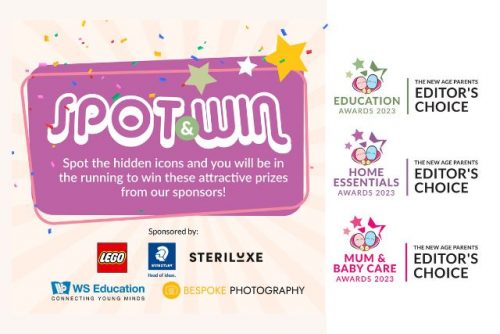 Ready to snag some enticing prizes? Wait no more! Get in on the action with our The New Age Parents Awards 2023 Spot & Win Contest for a shot at winning. Head over to the TNAP Awards 2023 Spot & Win Contest to join in. Best of luck!
#TNAPAwards2023 #TNAPAwards #thenewageparents #TNAPEditorsChoice #sgmumandbabycareawards #sgbabies #sgfamiy #sgkids #TNAPgiveaway #sgmums
* * * * *
Like what you see here? Get parenting tips and stories straight to your inbox! Join our mailing list here.
Want to be heard 👂 and seen 👀 by over 100,000 parents in Singapore? We can help! Leave your contact here and we'll be in touch.