As a parent, you want the best for your growing toddler. Nature One Dairy understands the importance of providing your child with the highest quality nutrition during their crucial developmental years.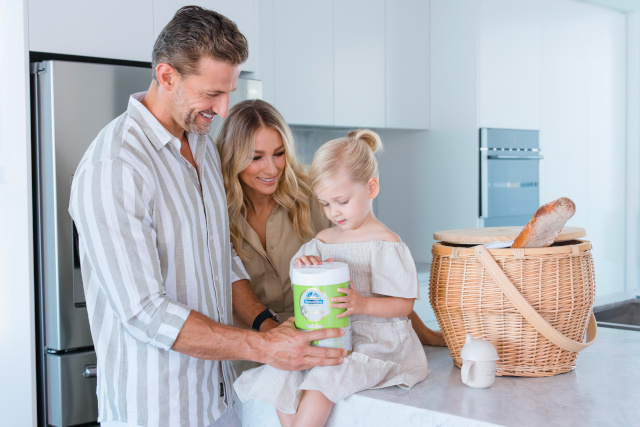 Nature One Dairy, an Australian-owned company, is dedicated to producing only the highest quality powdered and liquid milk products. Their commitment to excellence is exemplified in their Nature One Dairy® Organic Toddler Milk Drink Step 3, the best organic milk formula designed to support your growing toddler's nutritional needs.
Let's explore the outstanding features that set this formula apart.
Milk the Benefits of Organic Milk
Nature One Dairy's organic milk is made with natural ingredients that are responsibly sourced from cows living in certified organic farms and raised under high standards of animal welfare. These cows are nourished with organic food, completely free from any synthetic or chemical substances. They also enjoy the freedom to graze on lush pastures, ensuring a healthy and happy lifestyle!
All of Nature One Dairy's organic milk undergoes a meticulous formulation process. Only premium and top-notch ingredients are used in production. This takes place in a state-of-the-art pharmaceutical-grade facility located in Carrum Downs, Victoria.
High-Quality Ingredients for Optimal Growth
Nature One Dairy® Organic Toddler Milk Drink Step 3 is formulated with high-quality ingredients that provide all the essential nutrients your toddler needs. Every sip supports their optimal growth, giving them the nutritional foundation for a bright future.
Superior Nutritional Benefits for Cognitive Development
Nature One Dairy® Organic Toddler Milk Drink Step 3 contains high levels of DHA (Docosahexaenoic Acid) and ARA (Arachidonic Acid), essential nutrients known to support brain development. By providing your toddler with these crucial elements, Nature One Dairy helps nurture their cognitive abilities.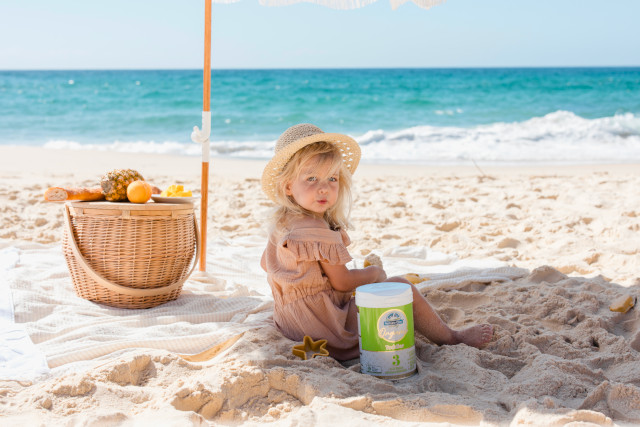 Excellent Energy Source for Active Toddlers
This delicious and nutritious beverage serves as an excellent energy source for toddlers! The organic milk provides a perfect balance of fats, proteins, and carbohydrates, along with beneficial vitamins and minerals:
Fats sourced naturally from milk and vegetable oil; rich with linoleic and alpha-linolenic acid. Fat helps in the absorption of fat-soluble vitamins and provides a concentrated form of energy. It's also essential for the development of the brain and nervous system!
Protein comes naturally from organic cow's milk: As the building blocks of the body, proteins are vital for the growth and repair of muscles, tissues, and organs, contributing to the child's healthy physical development.
Carbohydrates in 100% Lactose form, no other sugar added: Carbohydrates play a crucial role in providing fuel for your little one's active lifestyle. This fuel allows young children to engage in their daily activities.
Nature One Dairy's organic milk is also rich in vitamins and minerals. These nutrients support the development of strong bones and teeth, aid in proper immune function, promote healthy digestion, and contribute to cognitive development!
Enhancing Digestive Health and Immunity
A healthy gut is vital for your toddler's overall well-being. Nature One Dairy's formula includes Prebiotic GOS (Galacto-oligosaccharides), which supports the growth of beneficial gut bacteria. By fostering a healthy digestive system, this formula ensures that your child can absorb nutrients optimally for a strong immune system.
Boosting Immunity and Eye Health
The Organic Toddler Milk Drink Step 3 is enriched with probiotics, strengthening your child's immune system and helping them stay healthy. Additionally, the inclusion of lutein promotes healthy eye development, safeguarding your toddler's vision for years to come.
Convenient and User-Friendly Packaging
Understanding the demands of busy parents, Nature One Dairy has designed their formula packaging with convenience in mind. The new lid features a built-in scoop, ensuring that you can access it quickly and easily. No more searching for misplaced scoops or dealing with messy feeding routines. Nature One Dairy makes feeding time a breeze!
Certified Australian-Made Excellence: A Trusted Choice
Nature One Dairy takes great pride in its Australian roots. Their organic toddler formula is proudly manufactured in their own pharmaceutical-grade factory located in Carrum Downs, Victoria. With certification from Australian Certified Organic, the country's largest certifier for organic and biodynamic produce, Nature One Dairy's commitment to quality is unmatched.
TNAP Awards 2023 Spot & Win Icon: 🥁
Stringent Testing for Your Peace of Mind
As a certified dairy manufacturer, Nature One Dairy ensures that all their products undergo rigorous checks and testing before they reach your home. They prioritize the safety and quality of their formula, adhering to the highest standards. With Nature One Dairy, you can have peace of mind, knowing that your toddler is receiving only the best.
Affordable Excellence for Every Budget
Nature One Dairy understands the financial responsibilities of parenthood and strives to provide affordable excellence without compromising on quality. They believe that premium nutrition should be accessible to all. Their organic toddler formula is offered at a friendly price point that suits every budget. With Nature One Dairy, you can give your toddler the best nutrition without breaking the bank!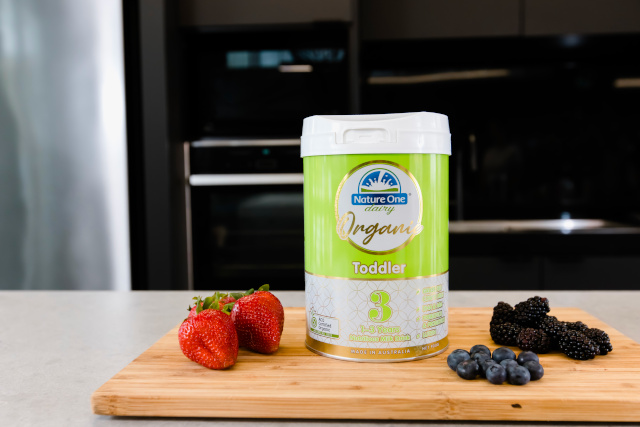 Taking the Step to Step 3!
Nature One Dairy® Organic Toddler Milk Drink Step 3 stands out as the best organic milk formula for your growing toddler. This formula has everything your child needs to thrive.
Don't compromise on your toddler's nutrition. Visit the Nature One Dairy website today and discover the superior quality and benefits of Nature One Dairy® Organic Toddler Milk Drink Step 3.
Nature One Dairy® Organic Toddler Milk Drink Step 3 can be found in FairPrice, Cold Storage, Giant, Shopee, Shopee Supermarket, Lazada and RedMart!
Give your child the best start in life with Nature One Dairy, the trusted choice for Australian-made organic formula.
This post is brought to you by Nature One Dairy.
By Joanne Heng.
---
The New Age Parents – TNAP Awards 2023
Congratulations to Nature One Dairy® for being the winner of TNAP Awards 2023 (Mum & Baby Care) – Best Organic Milk Formula.
Find out who are the other winners of the TNAP Awards 2023 (Mum & Baby Care) here!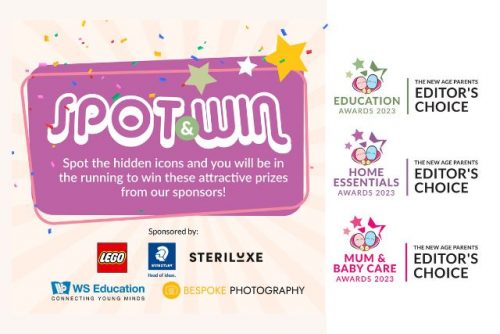 Ready to snag some enticing prizes? Wait no more! Get in on the action with our The New Age Parents Awards 2023 Spot & Win Contest for a shot at winning. Head over to the TNAP Awards 2023 Spot & Win Contest to join in. Best of luck!
#TNAPAwards2023 #TNAPAwards #thenewageparents #TNAPEditorsChoice #sgmumandbabycareawards #sgbabies #sgfamiy #sgkids #TNAPgiveaway #sgmums
* * * * *
Like what you see here? Get parenting tips and stories straight to your inbox! Join our mailing list here.
Want to be heard 👂 and seen 👀 by over 100,000 parents in Singapore? We can help! Leave your contact here and we'll be in touch.