Sleep is a precious commodity for mothers and babies alike, providing a vital foundation for their well-being and development. For mothers, the demands of pregnancy, childbirth, and caring for a newborn can often disrupt their sleep, leaving them physically exhausted and emotionally drained.
Meanwhile, babies and children require good-quality sleep to support their rapid growth, cognitive development, and overall health. Recognising how important sleep is for both mother and child is paramount in promoting a nurturing and thriving environment for the delicate bond between mothers and their children to flourish.
Sleepy Bubba – Better Sleep For A Better Future
Every child is different and some have not-so-ideal bedtime patterns and sleep issues, leading them to not be well-rested and also affecting the sleep of their caregivers. This is where parents might consider sleep training, where sleep consultants introduce an action plan to promote independent sleep and help babies and children adopt healthy sleep habits.
With Sleepy Bubba, tired parents can unlock restful sleep with a trusted sleep consultant who will teach parents to help restless babies sleep through the night with personalised baby sleep plans and ongoing support. Leann is a certified baby sleep consultant. She trained under The Sleep Sense Programme, a pediatrician-trusted, step-by-step system that has helped over 109,000 parents since 2003.
Sleepy Bubba's sleep philosophy is based on the 4-stage Sleep Sense method:
Educate – Parents get to understand more about what good sleep is and what good sleep habits mean in little children through sharing of research and proven results.
Diagnose – A sleep questionnaire will help to establish details and address any immediate concerns.
Design – There will be a plan customised which is an easy-to-follow guide on how to handle their unique baby's sleep.
Execute – A perfect plan means nothing unless it is well-executed and adapted to changing situations. There will also be support and guidance every step of the way.
The Sleepy Bubba Difference
Sleepy Bubba has programmes targeted at 1) soon-to-be or new parents with newborns (between 0 to 3 months), 2) parents with infants (between 4 to 24 months) and 3) parents with toddlers (between 2 to 5 years old) so that the customised plan is age appropriate. After going through Sleepy Bubba's programme, parents can expect babies and children to be independent sleepers, self-soothe, have lesser night feeds, develop healthy sleep habits and have uninterrupted sleep.
TNAP Awards 2023 Spot & Win Icon: 🥁
With a dedicated Sleepy Bubba sleep consultant that will guide parents on the journey to better sleep, parents can expect
Comprehensive: Science-backed education and tools with clear guidance and lessons from experienced mums to help you make confident decisions.
Personalised: Customised sleep plans tailored to your lifestyle, environment and baby, with room for adaptability to suit your baby's evolving needs.
Confident: 100% success rate (goals achieved) when plans are followed thoroughly. Prompt and principled responses to your concerns and questions give parents the confidence to follow through.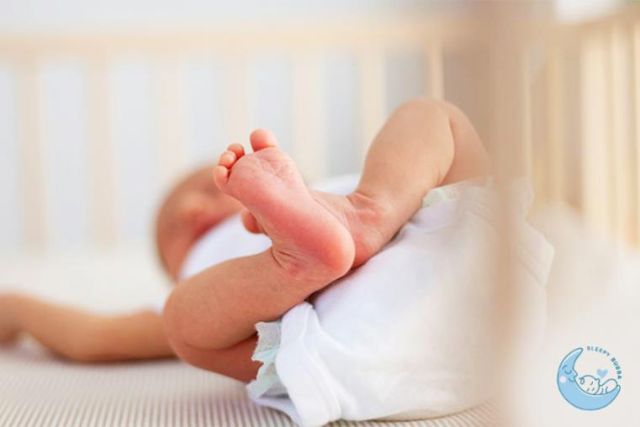 If you are a tired parent with a little one who is struggling with sleep, Sleepy Bubba will be able to help. Through customised sleep solutions based on each child's unique sleep needs and habits, the baby sleep consultant will provide ongoing support and guidance to help parents implement sleep training successfully.
Keen to find out more? Schedule a non-obligatory 20-min discovery call here!
This post is brought to you by Sleepy Bubba.
By Jasmine Chua.
---
The New Age Parents – TNAP Awards 2023
Congratulations to Sleepy Bubba for being the winner of TNAP Awards 2023 (Mum & Baby Care) – Best Baby Sleep Consultant.
Find out who are the other winners of the TNAP Awards 2023 (Mum & Baby Care) here!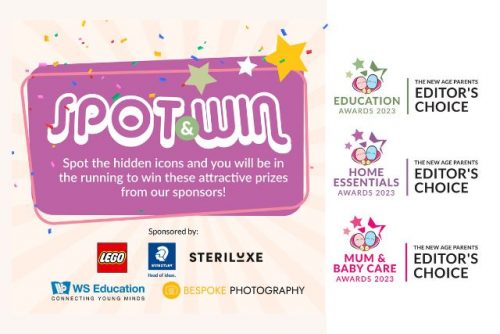 Ready to snag some enticing prizes? Wait no more! Get in on the action with our The New Age Parents Awards 2023 Spot & Win Contest for a shot at winning. Head over to the TNAP Awards 2023 Spot & Win Contest to join in. Best of luck!
#TNAPAwards2023 #TNAPAwards #thenewageparents #TNAPEditorsChoice #sgmumandbabycareawards #sgbabies #sgfamiy #sgkids #TNAPgiveaway #sgmums
* * * * *
Like what you see here? Get parenting tips and stories straight to your inbox! Join our mailing list here.
Want to be heard 👂 and seen 👀 by over 100,000 parents in Singapore? We can help! Leave your contact here and we'll be in touch.