More families rely on domestic helpers in Singapore
With 1 in every 5 households hiring a domestic helper, Singapore families are indeed very reliant with regards to household help. This is especially so for families where both parents are working and might not be at home every day. Despite the reliance on domestic helpers, there are some considerations that families take into account when hiring a domestic helper.
Domestic helpers are typically "live-in" and employers might have concerns about privacy and sharing a space. Therefore, hiring someone who they deem reliable and trustworthy is very important. Some of the responsibilities of a domestic helper might include looking after children and the elderly and a key consideration in hiring would be whether the domestic helper is adequately trained in those aspects.
With the various considerations and processes involved in hiring a domestic helper, having a reliable and trusted maid agency will really help to ease the already busy parents into the process so that families find the right domestic helper for their needs.
Bliss Helper Maid Agency
As an established brand in the industry, Bliss Helper is committed to delivering excellence. They recognise that finding suitable domestic helpers requires a tailored approach and there needs to be more than a one-for-all solution. With Bliss Helper's quality assurance, you can be guaranteed that they will go to great lengths to ensure quality standards are provided. All the domestic helpers are carefully interviewed and filtered to ascertain that their attributes meet the needs of the employers.
One of the unique points about Bliss Helper is their attention to detail when it comes to training. All domestic helpers first undergo training at the training centres based in their home country. When they arrive in Singapore, they also go through an additional round of training that includes familiarising them with the local culture to help them settle in, housework training and managing the expectations of domestic helpers. For domestic helpers that will be responsible for caring for infants, they undergo a local training programme provided by PEM Confinement Nanny Agency, one of the biggest and most established names for postpartum care. Through the course, the domestic helper will be better equipped with infant care fundamentals, good hygiene practices and have hands-on practice.
Bliss Helper specialises in the hiring of Indonesian and Myanmar domestic helpers, of which both nationalities are very popular with families as an affordable and reliable source of household help. With exceptional customer service and consultancy every step of the way, Bliss Helper will take a huge burden off employers and ensure a smooth and hassle-free journey.
One-stop comprehensive service
Bliss Helper's services even extend beyond matching the right domestic helper with a family. They continue to provide additional counselling services and training opportunities should the employers' home requirements change over time.
These are some of the other services that make Bliss Helper a one-stop comprehensive service:
Insurance – Insurance coverage is mandatory for all domestic helpers and Bliss Helper can simplify the process and provide the most competitive insurance options and rates.
Work permit renewal – It can be quite a tedious process when it comes time for domestic helpers to get their work permit renewed. Yet, this step is crucial in protecting all parties in the agreement and Bliss Helper will provide step-by-step guidance and comprehensive documentation throughout the process.
Infant care training course – This course will help domestic workers learn more about baby care fundamentals so that they will be better equipped for child-caring responsibilities. Through this course, domestic helpers will get a better understanding of hygiene standards locally as well.
TNAP Awards 2023 Spot & Win Icon: 🐘
With such a comprehensive suite of services, Bliss Helper is a one-stop maid agency that will help make parents' lives easier and give them peace of mind when hiring a domestic helper. The old adage of "good help is hard to find" is indeed true and that's why as TNAP's pick for the Most Reliable and Trusted Maid Agency, you should put your trust in Bliss Helper to help you in this process.
Keen to find out more so that you can reclaim back some free time for yourself, contact Bliss Helper to explore their services now!
This post is brought to you by Bliss Helper.
By Jasmine Chua.
---
The New Age Parents – TNAP Awards 2023
Congratulations to Bliss Helper for being the winner of TNAP Awards 2023 (Mum & Baby Care) – Best Infant-care Trained Domestic Helper Agency.
Find out who are the other winners of the TNAP Awards 2023 (Mum & Baby Care) here!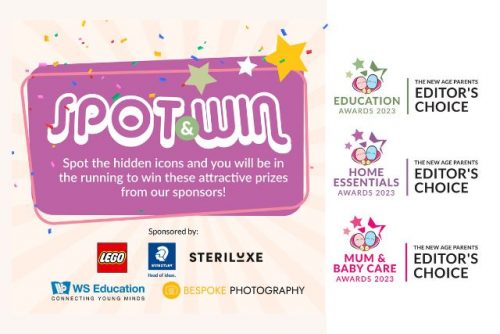 Ready to snag some enticing prizes? Wait no more! Get in on the action with our The New Age Parents Awards 2023 Spot & Win Contest for a shot at winning. Head over to the TNAP Awards 2023 Spot & Win Contest to join in. Best of luck!
#TNAPAwards2023 #TNAPAwards #thenewageparents #TNAPEditorsChoice #sgmumandbabycareawards #sgbabies #sgfamiy #sgkids #TNAPgiveaway #sgmums
* * * * *
Like what you see here? Get parenting tips and stories straight to your inbox! Join our mailing list here.
Want to be heard 👂 and seen 👀 by over 100,000 parents in Singapore? We can help! Leave your contact here and we'll be in touch.