Same Market, Different Experience
After a two-year hiatus, The Local Farm by Gardenasia (TLF) is resuming physical events. While customers are familiar with its ad-hoc Farmers Markets pre-covid, TLF is hoping to create a regular touchpoint where people in Singapore can show their support for local producers by buying local – this time going beyond the farmers to include other home-grown businesses.
Every first weekend of the month, from 10am to 4pm, The Local Farm Weekend will be open to the public. The first installation is held at Gardenasia and supported by SFA and KCA.
They have handpicked some interesting activities and vendors from this first installation that might interest you. Scroll through to explore how your weekend, on the 4th and 5th of June, could be made more exciting!
1. TLF Gelatos: Singapore's First Gelato Line Made From Locally-Grown Vegetables
Did somebody say vegetable… ice cream…? While your first reaction might be to frown in confusion, we promise that you'll be in for a pleasant surprise!
TLF is launching their Gelato line, Singapore's first-ever gelatos made from homegrown vegetables during the first weekend of June. Available in four quirky flavours of Arugula Oat, Kale Coconut, Pineapple Baby Spinach Sorbet and Round Spinach flavour, there is something for every type of ice cream lover! Not to mention, all four gelatos are gluten-free, and packed with fibre and prebiotics, making them a great healthy snack.
2. Mosscape: Create Your Very Own Mossart Masterpiece With the Guidance of Moss Wall Experts!
Love arts and crafts, and hands-on activities? Mosscape's activity booth allows you to create your own biophilic design creations that last for months with no water, sunlight or gardening needed! Experience the beauty of this 100% naturally grown, sustainably harvested plants and moss, and bring home an artwork that'll transform your home or workspace into a healing haven.
3. Meet the Animals Up Close! Uncle William's Quails and Frogs From JFF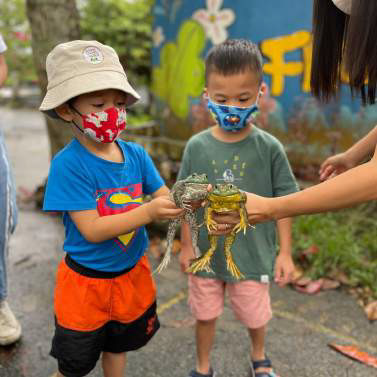 While browsing for your local goods, get close to quail birds and live frogs at Uncle William and Jurong Frog Farm's booth! It's not every day that you'll get this opportunity – the farmers might even let you touch them!
4. Banana Cake Crafted From Local Produce: Bollywood Farms' Tasty Local Dessert Creation
Try out this season's signature dessert menu from Bollywood Farms' Poison Ivy Bistro – Banana Cake! Using fresh produce to value-add to farm products, the bistro takes the farm-to-table experience to a whole new level! Aside from desserts, there'll be small snacks as well, such as chicken wings.
With its wholesome and hearty cooking style, you'll feel right at home with its homemade menu and desserts options available at their booth.
5. CRUST Group: Have a Taste of CRUST Beers – Made From Upcycled Food Waste!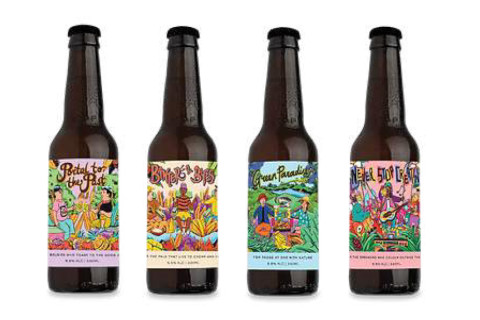 Ever wondered how beer is made? One way is from surplus ingredients – like bread and fruit peels! CRUST Group, an organisation of passionate food waste fighters, is dedicated to create a future with a more circular economy – they reincarnate food waste to create food products we all love! Take advantage of this opportunity to try their CRUST Community Brew for some easy-drinking craft beer that has sustainability in mind!
6. Mamashop, the Official ECO Partner of the Local Farm Weekend:
Looking to make a green lifestyle change? Check out the latest Disney collection by Mamashop – the first eco-brand in Singapore to collaborate with Walt Disney to curate a eco product series. Get a Mickey & Friends design EcoHusk's lunchbox to make lunch-time more enjoyable.
More eco-friendly on-the-go items to consider include lunch boxes, reusable straws, cups, bowls, utensils, and even kitchenware!
7. Keep Your Kids Entertained With Their Favourite Colouring Pages at the SFA Children's Corner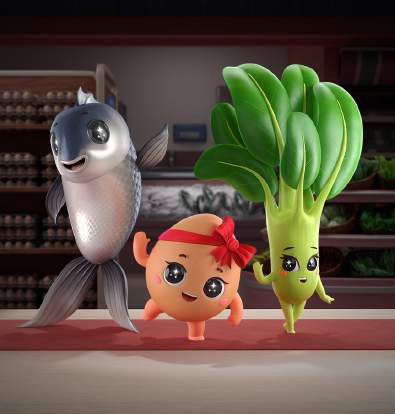 Kids enjoy colouring, so let them have fun and be occupied at The Local Farm Weekend with SFA's colouring corner! Even better, with SFA's adorable mascots – Seabasstian Water, Eggs Benedette C,
and Caixinderella – they'll be entertained while the adults shop!
While the kids are having fun, you can also enjoy some tasty ready-to-eat treats at the dining benches; grab some pastries and pair them with beverages like coffee from Good Coffee!
In addition to the aforementioned, other farmers and vendors part of the lineup include PagoniaBleu, Good Coffee, Ko and Pops, Yili Farm and Kin Yan Agrotech.
---
The Local Farm Weekend is a monthly event hosted by The Local Farm by Gardenasia that provides a platform for local producers. The event is free to the public and takes place on the first weekend of every month from 10am to 4pm. The first installation, organised in collaboration with various home-grown businesses, is held at Gardenasia (Bluesky).
Full List of Booths and Vendors
Farms and Local Produce:
Kin Yan Agrotech

– Singapore's Largest Wheatgrass & Mushroom Farm

Bollywood Farms

– the Soul of Singapore

Jurong Frog Farm

– Singapore's Only Heritage Frog Farm
Uncle William – Since 1954, One of Singapore's Oldest Farms

Hay Diaries

– The Only Goat Farm Since 1988
N&N Agriculture – The Only Pasteurised Egg Farm in Singapore
Yili Farm – One of Singapore's Leading Vegetable Farms
The Local Farm Grocer – Bringing Locally Harvested Goodness to You!
Local Vendors:
MamaShop – Local Eco-lifestyle Brand Selling Eco-friendly Sustainable Wares
Mosscape – Fuss-Free Green Solutions
PagoniaBleu – All Things Lavender
Good Coffee – Takeaway Café Serving Handcrafted Locally Sourced Coffee and Pastries
Crust Group – Reincarnating Surplus Ingredients Into Beers
Ko and Pops – Modernising Dried Goods
Supporting Organisations – Singapore Food Agency and Kranji Countryside Association
Official Charity Partner – Food from the Heart
Official Eco Partner – MamaShop
Gardenasia is located at 240 Neo Tiew Cres, Singapore 718898. The event is open to the public and no entry fee is required.
For drivers, Gardenasia is a 10 minute drive from Kranji MRT. Do note that parking space is limited
For commuters on public transport, the nearest MRT station is Kranji. There will be a direct bus 925M from Kranji, Marsiling or Woodlands Temp Interchange on Sundays and Public Holidays. Visitors should alight at Opp Nyee Phoe Group.
On other days (Saturday and weekdays), the closest bus stop is Kranji Reservoir Pk B (Bus 925), and the walk in takes about 25 minutes. On your way in, take in the sights of the Kranji precinct and discover the places that make this area special! Alternatively, for environmentally friendly travel, consider carpooling!
---
It is the June school holidays. Do check out our compilation of Things To Do This June School Holidays in Singapore 2022.
---
Dragon Boat Festival falls on 3 June this year. We have compiled a list of Where to Buy Rice Dumplings in Singapore.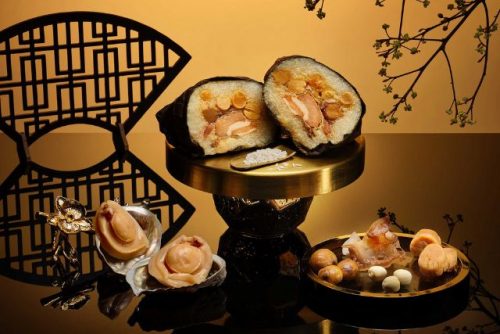 * * * * *
Want to be heard 👂 and seen 👀 by over 100,000 parents in Singapore? We can help! Leave your contact here and we'll be in touch.
Stay in touch! Subscribe to our Telegram here for our latest updates.