Children Storybooks Giveaway. Read our Apr Story Book Recommendations and Stand a Chance to Win One of the following books. See end of post for details. Contest ends 30 Apr 2010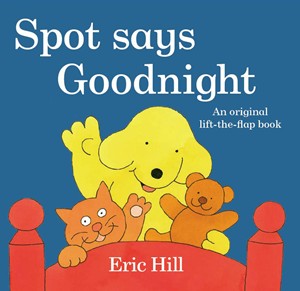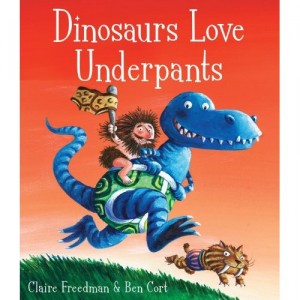 1. Spot Says Goodnight by Eric Hill
Synopsis:
Spot Says Goodnight is a children's classic lift-the-flap series that is short and simple for the comprehension of young children. The pages consist of bright and clear illustrations of a cute puppy preparing for bed, demonstrating the sequence of events that follow through when it's time for bed. Young children will enjoy the simple repetitive words appearing in the book. It will be helpful and engaging for emergent readers.
A simply perfect bedtime story for young children.
Age: Recommended for ages 2 and up (younger children may enjoy the book too)
2. Dinosaurs Love Underpants by Claire Freedman & Ben Cort
Synopsis:
Dinosaurs Love Underpants is a children's book that has a hilarious twist to how Dinosaurs extinct. It all began with the cavemen, who designed underpants so that they don't look nude in the wild. Dinosaurs was envious of the cavemen's attractive underpants and spare their lives for the exchange of these flamboyant and colourful underpants. A series of events unfold because of this priceless garment.  This sparked off a Mighty Pants War and caused the dinosaurs to be totally wiped out.  The cavemen finally got their underpants back!
This book is accompanied by bright and interesting illustrations with rhyming words that will engage your child. Your child will further enjoy this story with the complimentary audio CD.
This is the perfect book for reading aloud. No doubt that it will simply be a fun and interesting story that young preschoolers like to read and talk about.
Age: Recommended for ages 3 and up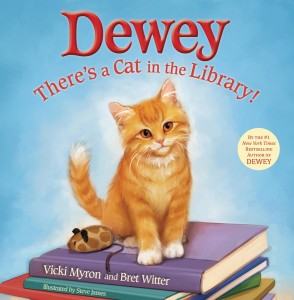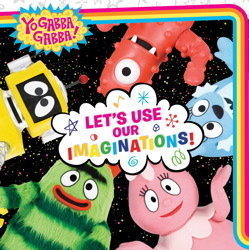 3. Dewey: There's A Cat In The Library by Vicki Myron & Bret Witter
Synopsis:
Dewey: There's A Cat In The Library is a beautifully illustrated story of a cat who ends up in a library's book return box on one Winter night. Found by the librarian the next day, Dewey the cat was adopted and became the library's cat. Soon, Dewey embarked on an adventure in the library, exploring every corner in the library and meeting people. However, he unpleasant experiences make him take his responsibilities seriously. Finally, he found its purpose there, in the library.
This story is a simplified children's story based on a true story written by Dewey who also wrote a similar book for adults. With its beautiful life-like illustrations, meaningful and captivating story, children will enjoy and appreciate this wonderful book. After reading this book, children may also enjoy trips to the library.
Furthermore, this book also delivers a good moral to the children, inculcating the value to care and be kind to animals.
Age: Recommended for ages 5 and up (younger children may enjoy the book too)
4. Let's Use Our Imaginations! By Irene Kilpatrick
Synopsis:
Let's Use Our Imaginations! is one of the book series of Yo Gabba Gabba! This book talks about Gabba land friends who are little colourful and friendly monsters coming together to explore pretend play in a fun and imaginative way. Young children will enjoy the colourful illustrations and silly story. Furthermore, this book will encourage children to unleash their creativity and allow their imagination to run wild. Parents and educators can also use this book to stimulate children's imagination and thinking skills.
A great book that give rooms for imagination to unfold.
Age: Recommended for ages 4 and up
Giveaway Contest
We have one book of each of the above children book titles to giveaway. Total 4 winners. All you have to do is
1. Join The New Age Parents Mailing List.
2. Be a fan of The New Age Parents in Facebook
3. Fill in the form below and indicate your choice of book you would like to win
Closing Date is 30 Apr 2010.
Contest Closed.
The prizes are sponsored by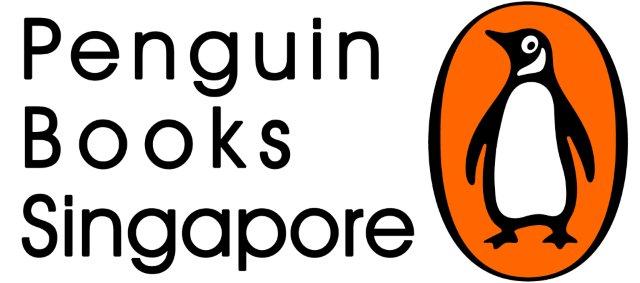 Terms and Conditions Apply.