World Breastfeeding Week is celebrated globally every year from 1 to 7 August in more than 170 countries to encourage mothers to breastfeed and enhance the health of their little ones. This event was originally launched to commemorate the Innocenti Declaration made by WHO and UNICEF policy-makers in August 1990 – to protect, promote and support breastfeeding.
According to the World Health Organisation (WHO), breastfeeding is the best way to provide newborns with the nutrients they need. WHO recommends exclusive breastfeeding for the first six months of a baby's life. Thereafter, as nutritious solid food is introduced, breastfeeding can enhance the child's health and development for up to two years or beyond. That said, breastfeeding may not be a walk in the park for many new mothers.
The following highlights some accessories that will ease your journey into becoming a breastfeeding mum!
Manual and Electric Breast Pumps
From Pigeon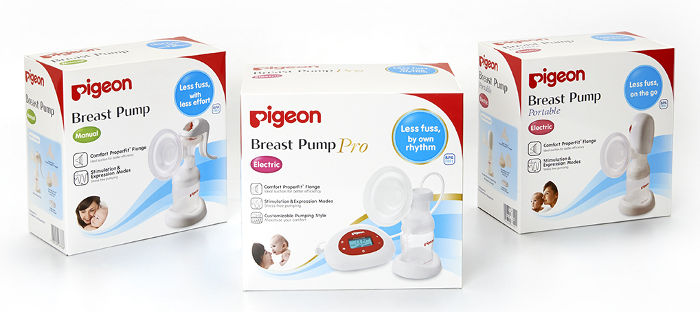 Manual Breast Pump, $79.90
The new Pigeon manual pump is designed with the 'gentle stimulation' function which enables mothers to stimulate the breast as the pump is able to mimic a baby's natural sucking rhythm that sends a milk 'let-down' signal to the breast to initiate milk flow.
Electric Breast Pump Portable, $159.00
The new portable pump is also designed with the gentle stimulation function and customisable pumping which provides varying levels of suction power, giving mothers the option of expressing milk in a shorter time.
Electric Breast Pump Pro, $279.00
Also designed with the gentle stimulation function, the new Electric Breast Pump Pro offers customised pressure and speed pumping which allow mothers to choose from a suction strength dial with 7 pressure level settings and 4 suction speed. This will help mothers to find their favourite combination out of 28 choices.

Gia Nursing Pillow, $59.90 (sale price)
From The Birth Shop
This pillow was designed by a lactation consultant, so you can be sure the design has been well-researched through! A unique angled frame allows for comfortable and safe positioning of baby and you for an optimal feeding experience, and reduces the risk of reflux and other feeding problems. Its 100% cotton quilted exterior is anti-bacterial and stain resistant, and machine washable to boot!

Milkies milk saver, $45
From The Birth Shop
Using this simple yet functional device will dispel your fears of embarrassing leaks during breastfeeding! Just slip it into your bra cup on the non-nursing side during breastfeeding, and it will collect any milk that leaks out, which you can easily store for future use. It's convenient to use and carry around. Best of all, it'll give you the confidence to breastfeed outside, and help prevent any wastage of your precious milk!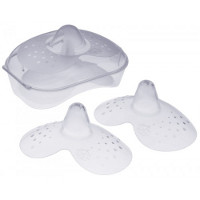 MAM Nipple Shields, $14.90
From Bebe Avenue
These natural-feeling shields offer great short-term support for baby during breastfeeding, and allow your child to still enjoy the feel and smell of mummy's skin thanks to its butterfly shape. Two shields come packed in a sterilizable storage box for convenient transportation.

Leading Lady Seamless Nursing Bra, $29.90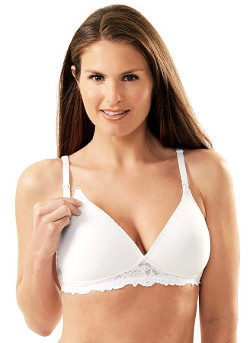 From Bebe Avenue
Who says breastfeeding bras have to be plain boring cotton? The Leading Lady bra comes with a beautiful mesh lace frame and a variety of soft colours that will make any woman feel like a hot mama! Its seamless cups look great under all types of clothes, and are easily unclasped for nursing time.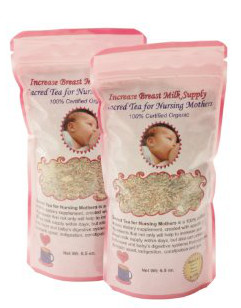 Sacred Tea, $38
From Origins Jamu massage
Sacred Tea for nursing mothers boasts an 100% certified organic herbal formula, so your baby won't get any unnecessary artificial herbicides, pesticides and other unhealthy toxic additives passed down through breast milk. Specific ingredients used to aim to increase milk supply quickly and promote a healthy digestive system in both mother and baby.

Medela Breastmilk Bottle (with Teat), $31.50
From Bebe Avenue
When direct latching is not possible, expressing your milk for baby to drink is the next best option! This BPA-free and shatter-free bottle is ideal for collecting, storing, transporting and feeding breast milk, is dishwasher and microwave safe, and offers you the solution of a seamless process from pumping to feeding your baby.
By Dorothea Chow.
This article is part of Breastfeeding with Love campaign, initiated by The New Age Parents and New Age Pregnancy.
Join the Breastfeeding with Love Group to find out more and be part of our breastfeeding online community!
Click on the logos to find out more about our supporting partners.
* * * * *
Like what you see here? Get parenting tips and stories straight to your inbox! Join our mailing list here.
Want to be heard 👂 and seen 👀 by over 100,000 parents in Singapore? We can help! Leave your contact here and we'll be in touch.