If you and your spouse are food-lovers, why not indulge in some gastronomical delights with your other half + little darlings this Valentine's Day?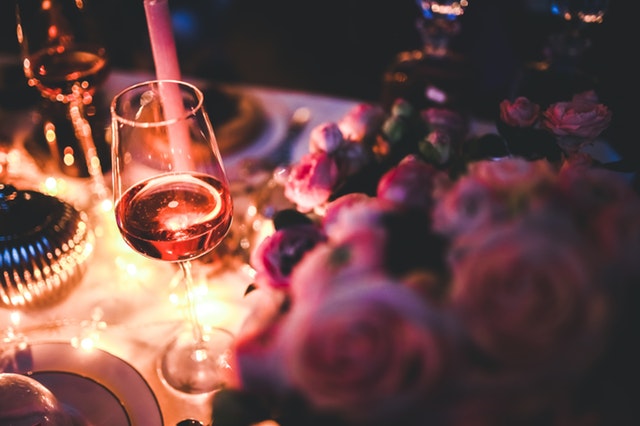 TNAP lists down romantic restaurants in Singapore that promise the perfect ambience and a sumptuous spread. Booking in advance is a must!
Price chart
$ – $20-50
$$ – $50-100
$$$ – $100-250
$$$$ – above $250
---
Gunther's Restaurant *For couples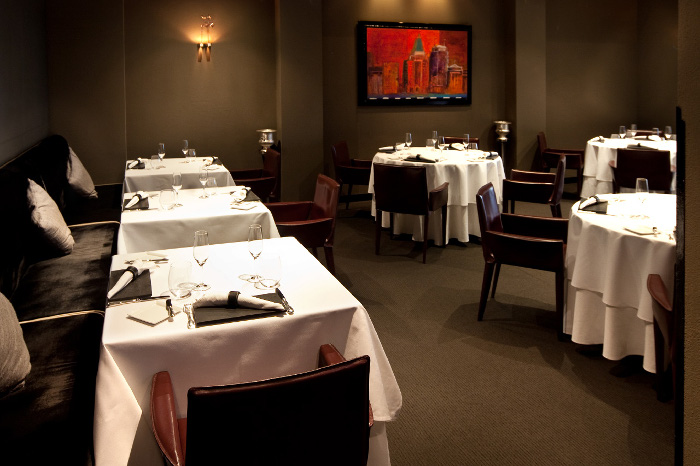 For Chef Gunther, his main focus is to present sophisticated French cuisine and make his guests feel at home in his restaurant.  His menu is as creative as the man himself, and executed with finesse and excellence. There is also an extensive wine cellar for your perusing, for that glass of wine to accompany your meal.
Add: 36 Purvis Street #01-03 Singapore 188613
Tel: 6338 8955
Web: www.gunthers.com.sg
Price: $$$
---
L'entrecôte The Steak & Fries Bistro 
(Glasshouse by DHM) *Family-friendly
For a perfect cut of steak, topped by a generous amount of their special sauce, paired with free flow of crispy, golden fries, and a fresh salad on the side, this is the place to go. Is your mouth watering already?
Add: 260 Orchard Road, Robinsons The Heeren #01-40/#02-03, Singapore 238855 | 36 Duxton Hill, Singapore 089614
Tel: 6235 4475/6690 7561
Web: www.dhm.com.sg/lentrecote
Price: $$$
---
Singapore Flyer Sky Dining Flight *For couples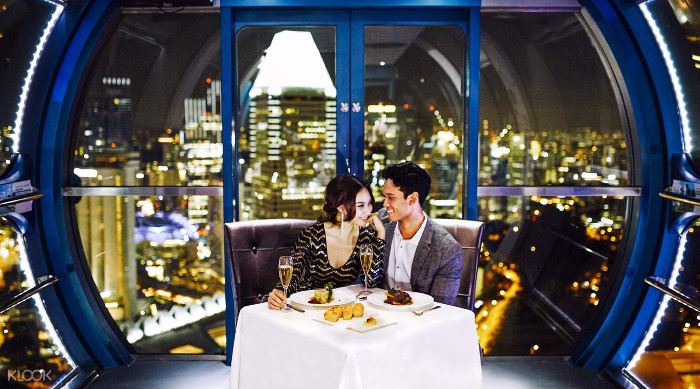 If you are looking for a more unique and special way to spend quality time with your loved one, the Singapore Flyer Sky Dining Flight offers an unforgettable dining experience. In the comfort of the spacious capsule, get a bird's eye view of the city's magnificent skyline while enjoying a 4-course menu specially prepared.
Add: 30 Raffles Ave, Singapore 039803
Tel: 68545200
Web: www.klook.com/singapore-flyer-dinner-singapore/
Price: $$$$
---
Equinox Restaurant *Family friendly
Price-wise, this is going to cost big bucks, but the experience of being 70 storeys high, a spectacular view of Singapore's CBD and Marina Bay, and indulging in delicious and fresh seafood makes this a truly magical experience.
One would think that a high-class restaurant like this would frown upon their patrons bringing kids for a meal, but Equinox Restaurant is one of a kind. On Sundays, the kids will get their own room stocked with toys, games and a Nintendo Wii, as well as their own buffet line. The means Dad and Mum can enjoy some alone-time without being too far away.
Add: 2 Stamford Road, Swissôtel The Stamford, Level 70
Tel: 6837 3322
Web: swissotel.com
Price: $$$$
---
NOM-Bistro & Bakery *Family-friendly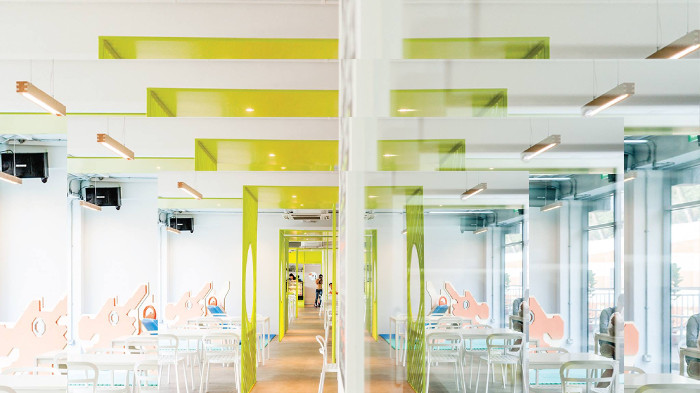 NOM-Bistro & Bakery is one of the few cafes that has made a name for itself in recent years. The café replicates a void deck setting, in hope of reliving childhood memories with a touch of the local vibe. One of the highlights in the café is the well known Dragon Playground that was once a common sight in Singapore.
While you are enjoying your meal in this comfortable setting, you can put your mind at ease as your kids can enjoy themselves in the indoor playground. During your visit, try their hand-rolled pizzas, Portobello fingers and their signature rainbow cakes!
Add: 400 Paya Lebar Way, Macpherson Community Club Level 1, Singapore 379131
Tel: 67473839
Web: www.noothermeaning.com
Price: $
---
The Coastal Settlement *Family-friendly
Nestled away in a quiet part of Changi is coastal settlement a casual dining restaurant serving a mix of local and non-local delights like beef rendang and the wagyu beef. Dining among the lush greenery allows you a temporary escape from the urban jungle we live in, in a cosy and comfortable ambience.
Add: 200 Netheravon Road, Singapore 508529
Tel: 64750200
Web: www.thecoastalsettlement.com
Price: $
---
Jamie's Italian at Vivocity *Family-friendly
Jamies's Italian at Vivocity was opened by celebrity chef Jamie Oliver himself. Many of us know Jamie Oliver to be a skilful chef but do you also know that Jamie is also famed for the amount of thought he puts into preparing kids' meals? With a strong belief that children need to eat right and nutritiously at a young age, this restaurant offers a curated menu for your young ones.
At the same time, you and your spouse can enjoy specialities such as the Italian steak and fries, fresh salads and Bond's dry vesper martini while admiring the beautiful waterfront facing Sentosa island.
Address: Jamie's Italian, VivoCity 1 HarbourFront Walk #01-165/167 Vivo City
Tel: 67335500
Web: jamieoliver.com/italian/singapore
Price: $
---
Binomio Spanish Restaurant *Family-friendly
'Binomio' is a Spanish word translated as 'pair' or 'duo'. The restaurant seeks to bring together the liveliness of a Tapas Bar and the elegance of fine dining, with a generous range of authentic Spanish food.
Some of their specialities include the Chargrilled asparagus with smoked paprika sauce, classical chicken and seafood paella and Mushroom croquette, all Spanish favourites. Binomio Spanish Restaurante is ideal for you to bring your kids to dine and also for you and your special someone to enjoy a romantic time together.
Add: Craig Place #01-02, 20 Craig Road, Singapore 089692
Tel: 6557 0547
Web: www.binomio.sg
Price: $$
---
La Barca Ristorante *Family-friendly


Whatever the weather, your kids will have a ball of a time whether they're indoors or outdoors. Inside, there's a playroom with a slide, a crawling tunnel, toys, books and a television set. Outside, there's space to scoot or run around and a football table. Meanwhile, dad and mum can enjoy classic Tuscan food and a glass of good wine.
La Barca boasts authentic Italian pizzas and pasta – classic Tuscan fare with a modern twist. You can find La Barca quietly tucked away in Goodman Arts Centre and dine in a comfortable setting while spending quality time with your loved ones.
Add: 90 Goodman Road Block C Goodman Arts Centre
Tel: 6346 5813
Price: $$$
By Dorothea Chow
If you find this article useful, do click Like and Share at the bottom of the post, thank you.
Want more comprehensive info? Check out our e-guides here.