Are you a new mum returning to work soon? Worried about how you can continue breastfeeding after your maternity leave ends? NTUC U Family wants you to know that you are not alone.
To address these worries, NTUC U Family's Project Liquid Gold has teamed up with the Association for Breastfeeding Advocacy Singapore (ABAS) to organise monthly Breastfeeding Community Circle sessions. In each session, mums connect with breastfeeding advocates and get advice on how to prepare for their return to work.
⇒ Related Read: Before Going On Maternity Leave: What All Breastfeeding Mums Should Do
What should breastfeeding mums do when you are back to work?
1. How to ensure that pump parts are sterile?
At work, wash the pump with soap and water after you pump, then before you use the pump again, scald the parts with hot water. Some mothers who pump more than once may invest in buying two sets of parts so that they can use the second set (which was already sterilized at home) for the second pump without worrying about hygiene.




2. Wear nursing clothes and bring along a breastfeeding cover
Nursing clothes allow you to pump conveniently, and if you are worried about privacy, use a breastfeeding cover.
3. Expressing on overseas trips
Pack frozen breast milk in a styrofoam box with ice packs, seal it up and check-in. Upon reaching home, try to clear this batch of milk first. Before your trip, it is best to check with the place you are staying in on their facilities and how they can help you to store your breast milk during your stay.
4. Replenish your fluid intake
Keep yourself hydrated and healthy to ensure you can cope with working and being a breastfeeding mum.
5. Pack food for lunch and save time
If you are using your lunch breaks to express, ask your colleagues to pack food for you or reheat food at work. You can reheat your food in the microwave or you can also purchase an electric steamer to reheat or even cook healthy meals.
6. Mentally prepare yourself to explain your choice to breastfeed
Antibodies in breast milk help to build up baby's immunity. Breastfed babies tend to recover from illnesses faster. Formula milk does not contain antibodies.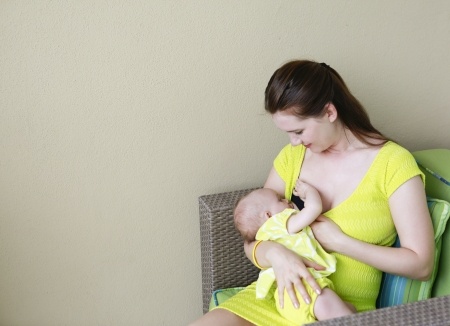 MORE TIPS! How can breastfeeding mums express, store and use breastmilk efficiently?
1. Massage breasts to unblock ducts and stimulate the flow of milk
Before pumping, massage your breasts to reduce engorgement and to free up space for your breasts to produce more milk.
To store a small amount of milk by layering method: Small amounts of freshly-expressed breast milk, after chilling in the fridge, can be transferred to be layered on top of previously expressed frozen milk for storage in the same bottle. The date and time of this batch should be taken from the first layer of breastmilk (i.e. the earliest date and time recorded).
2. Increasing yield per pump with power pumping
Example of a power pumping schedule:
Express for 20minutes
Rest for 10 minutes
Express again for 10 minutes
Rest for 10 minutes
Final express for 10 minutes
3. How to increase yield with an electric pump using 2 settings
Start with the stimulation mode to improve let down
Switch to expression mode and pump normally
When your milk supply decreases, switch back to stimulation mode to elicit let down again
Switch back to expression mode
4. Know your let down triggers
What will increase your let down? It could be listening to relaxing music, or even recording your baby's cries and hearing it before you express. Being aware of your let down triggers and "cue-ing" your body before expressing will increase your yield.
5. Treating cracked or sore nipples
For cracked or sore nipples, apply hindmilk on nipple and air-dry or apply nipple cream if needed.
6. Storing milk horizontally saves freezer space and thaws faster
Milk bags which are packed flat will thaw faster than milk stored in packets which are standing up. 12 hours before you intend to use the frozen milk, take it down from the freezer to the fridge. Milk thawed in the fridge can be kept for 24 hrs. Use hot water to warm the amount required prior to feeding. Do not use boiling water.
7. Dealing with teething baby
To prevent your baby from biting your nipples, try to use frozen breast milk cubes to numb their gums and ease the discomfort. Coax them to see if the tongue is extended before latching on. Some babies tend to bite at the end of the feed when they fall asleep, so if you know their pattern you can unlatch them in advance.
Don't shout or jump in surprise when your baby bites, because your baby may be shocked and either reject the breast due to the unpleasant experience or think you're playing with them and are encouraged to bite even more. You may unlatch or tap their cheek to indicate your disapproval, then latch on again.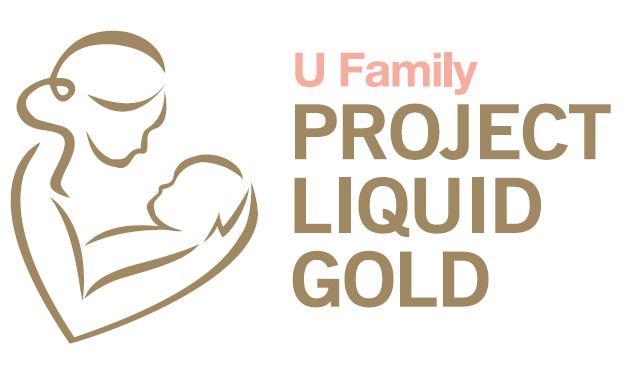 Project Liquid Gold is a movement started by NTUC U Family to encourage workplaces to be supportive of their employees who need to express breast milk at work. Mothers can refer their employers to tap on the following resources:
Employer's Guide to Breastfeeding at the Workplace
This is jointly published by the Health Promotion Board, Singapore National Employers Federation, and NTUC U Family. An online version of the guide is available at: www.ufamily.org.sg/plg
Workplace Breastfeeding Mentor Programme
Passionate about breastfeeding? Want to make your workplace more breastfeeding-friendly? Then you should attend this course to be trained as a Workplace Breastfeeding Mentor and support other colleagues who have to breastfeed at work. Training is conducted by the Association for Breastfeeding Advocacy Singapore (ABAS).
Contributed by Jules of Singapore.
If you find this article useful, do click Like and Share at the bottom of the post, thank you.
Want to be heard and seen by over 100,000 parents in Singapore? We can help! Leave your contact here and we'll be in touch.