Working mothers are constantly in a battle between being a good performing worker and the best possible parent to the children. It's like putting in double the effort daily but feeling crushed when we so much as miss a beat. It is a hard expectation we have of ourselves, and an inherent struggle for most mothers.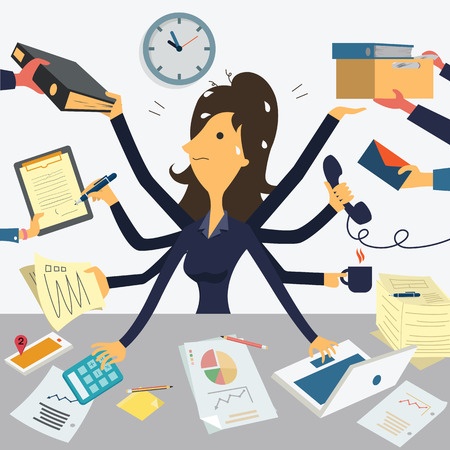 TNPA spoke to four working mothers who share their experience in this tug-of-war.
Abirami Subramaniam, works in the pharmaceutical industry, has a 10 year-old son
Amanda Koe-Illingworth, Childcare Director, has a 2 year-old daughter, Emma
Bernice Lai, Project Manager, has a 4 year-old son
Mrs Tan, works in the legal profession, mother to 4 children, aged 1 to 6 years old.
TNAP: How do you juggle career and family?
Amanda: If I give in to work then once the task is done, I'll make up for it by making time for family. For example if I am working till late the whole week then I'll make sure the weekend is purely family time and no work.
Bernice: I try to take one step at a time. My working hours and my husband's working hours are flexible, so that is a bonus. Working from home is also possible for me and I do so once a week. I try to cook when I work from home. Weekends are purely family time. My mum helps some days, so if I need to work late I will work late those days. My husband helps if I travel or have to take night teleconferences.
Mrs Tan: Time management and advance planning is very important. When at work, I try to focus fully on the tasks at hand. And similarly, when with the kids, I try to pay them full attention without getting distracted.
Abirami: Time distribution is hard to balance, but I learn to manage better over the years. It helps that I can work from home at times. My husband supported me a lot for sure.
⇒ Recommended Read: 10 Things All Working Mums Should Know
TNAP: What do you struggle with and how do you cope?
Amanda: Trying not to bring work home and being home in time to have dinner as a family. Cope by being more organised at work and learning to delegate so I don't try to do everything for everyone. Wake up earlier in the morning if I really need to do work rather than work in the evenings which eats into family time. Have to lower expectations for the household chores, but it's a good thing Mark helps so he does his share. I also get a helper to come in weekly and I try to do small things every day.
Bernice: I struggle with keeping my energy levels up to handle my child and chores after work! Perseverance is key with lots of love.
Mrs Tan: Guilt. I wish I had 48 hours a day so that I would have more time to work and more time for the kids and for the husband. Exhaustion. Some days I wish everyone would leave me alone so that I can crawl into a hole and sleep. Worry. That because I have so much to do and so little time, That I will mess up or make mistakes. I can cope only with lots of family support, self-sacrifice, endurance and time management.
Abirami: It used to be time, but not so much with that now that my son is older. I used to have a helper until he was 7. My husband is a great help when I travel for work, which is quite frequent.
TNAP: Any tips for fellow working mums?
Amanda: Make time for your child when they call for you, even if it's just to read a book. You would want them to make time for you too in the future when it's your turn to call on them.
Bernice: It's never easy but focus on the joys and everything will work out.
Abirami: It is important to keep a positive outlook and not dwell on things. Don't compare yourself with others. Everyone's life is different.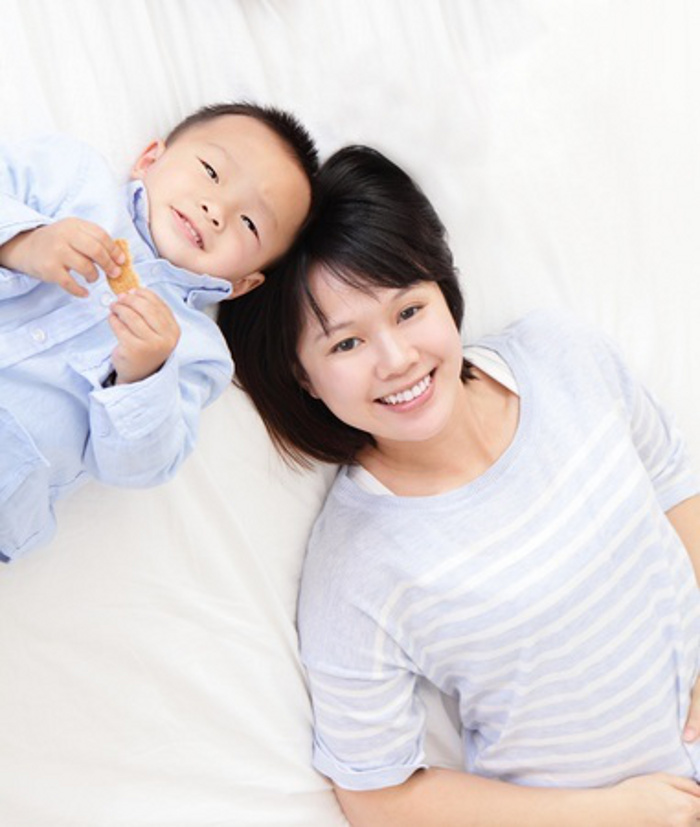 Mrs Tan: Figure out what is important to you because time is precious. Focus on the key things. Don't sweat the small stuff. Plan your time in advance. Don't be afraid to ask for help or admit that you need help. If you want a career and a family, be mentally prepared to sacrifice and compromise.
All working mothers have unique circumstances relating to their roles but no matter how long it is never easy to reach an equilibrium. This struggle exists because we don't have it altogether, and we are constantly trying to do the best we can. From the experiences shared, having boundaries, a lot of help from family members and planning are all key ingredients to the survival of the working mother.
Dr Suzanne Steinbaum, cardiologist and author, encourages working mothers to ask for help, share responsibility and gear up support with other mums – share frustrations and your inspirations and most importantly, to put aside the guilt.
She says, "I think of the time before I had my son and the time since he entered my life. I remember when he was first put in my arms, and how much I grew because of him. If I had it to do all over again, yes, I would still become a cardiologist, and yes, I would still become a mum. These are my two greatest accomplishments. What are yours? Embrace them! Let's join together and hold each other up because together, we really can have it all."
It is not possible alone, but it is within reach if there are people who journey with you.
⇒ Recommended Read: A Letter From A Stay-At-Home Mother To A Working Mother
By Som Yew Ya.
* * * * *
Are you a working mother? Share with us how you cope with your struggles between family and work. We would love to hear from you!
Want to be heard 👂 and seen 👀 by over 100,000 parents in Singapore? We can help! Leave your contact here and we'll be in touch.