From a child's primary years until they move into tertiary education, bilingualism has always been an integral part of Singapore's education system. But teaching children to learn and love their mother tongues needs to start even before formal schooling begins.
Why?
The mind is best able to absorb a new language between birth and the age of 7.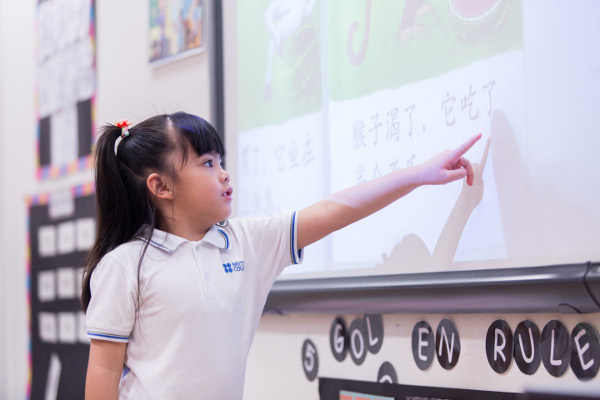 In a two-year study by a team from the Singapore Centre for Chinese Language (SCCL), results showed that pre-schoolers who spoke and read more in Chinese performed better in the oral and written tests respectively.
Children speak the language of their environment. If they are exposed to their mother tongues in an encouraging and supportive bilingual environment, results will show.
How can parents get started?
Principal of British Council Pre-School, Ms Vivien Kwok shares 3 big tips on how to raise a bilingual child.
1. Expose Them To The Language In A Natural Setting
Offer and provide exposure to the language in a natural setting. Children are curious. Leverage the child's curiosity and talk about things of interest. For example, food is something we eat every day and Chinese cuisine is an easy place to start. Others include crafts and games.
Geography and history lessons can also inspire interest. Parents can talk about the Great Wall, Terracotta Army, and any other interesting places that have Chinese culture or influences. If you're planning for your next holiday, why not visit some of these destinations? Nothing beats hands-on learning on a holiday trip!
2. Let It Be Natural And Fun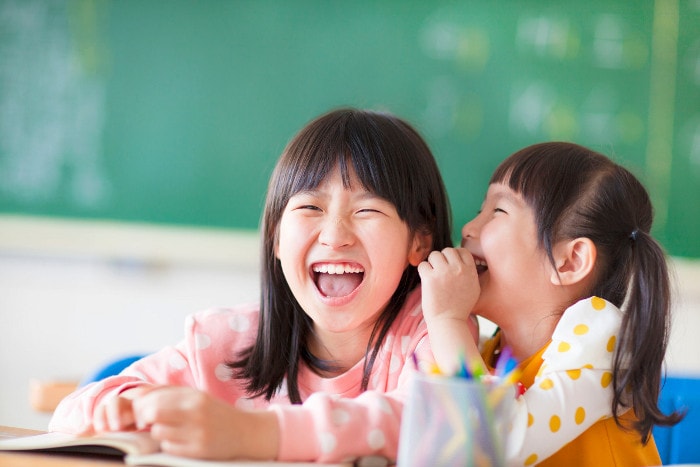 It's best if learning takes place in a natural setting, for example going out, at home or in school. But if it is not possible, it is important to inject fun into the learning.
One idea parents can try is to set up "Mandarin Days" or "Mandarin Hours" at home. Add in a fun factor by getting children to prepare signs or posters to "launch" these days or hours around the home.
Children should not be forced or threatened to learn. It may have an adverse impact where children learn to dislike the language, making learning the language more challenging.
3. Don't Give Up!
Continue to offer and provide exposure to the language in a natural and fun environment. These can be through games, songs and rhymes. Where there is fun, learning takes place.
In summary:
Provide a language rich environment where your child is surrounded by opportunities to see, hear and communicate in the language in a natural setting.
Leverage on your child's curiosity and discuss Chinese cuisine, culture, crafts, and special places.
Keep it fun and don't give up!
Give Your Child A Head Start In Bilingualism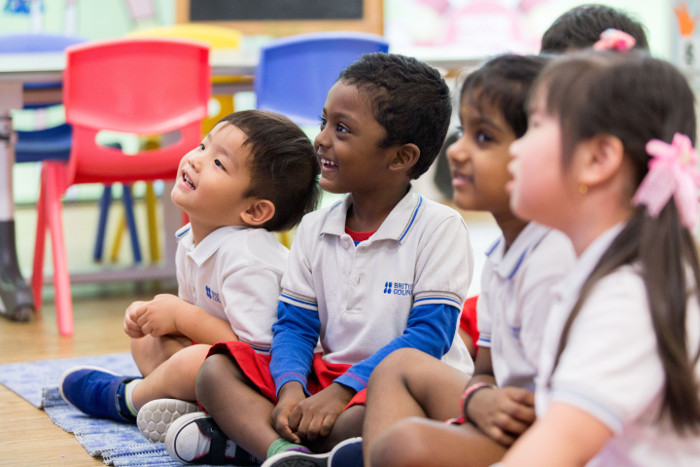 What do you get when you combine an immersive bilingual pre-school programme with best pre-school practices from the United Kingdom and Singapore?
You get a uniquely bilingual, well-balanced and hands-on curriculum for young children.
Adopting learning techniques influenced by the Montessori, High-Scope and Inquiry-based approaches, British Council Pre-school offers a structured, daily bilingual three-hour programme for children in Nursery 2 to Kindergarten 2.
Low Student-Teacher Ratio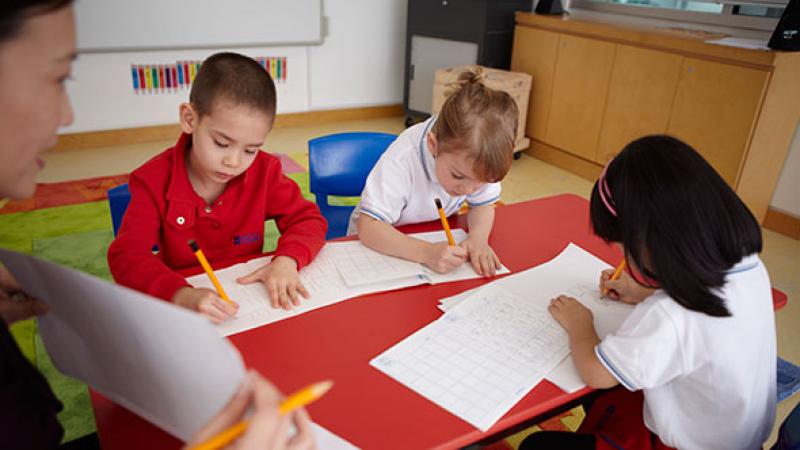 Their philosophy to learning is simple and clear: every child is an individual and is unique, but they share one common trait: they are born ready, able and eager to learn. With this in mind, they strive to provide a stimulating environment where your child can learn by playing and exploring. This is why class sizes are kept small, with a low student-teacher ratio.
Where Learning Two Languages Comes Naturally
In each class, two teachers will be with the children at all times. One is English-speaking while the other teacher is Mandarin-speaking. Both teachers work as co-partners for the entire three hours each school day. This allows children to be immersed in a language-rich environment, where the learning of both languages comes naturally.
Qualified And Passionate Teachers
All teachers hold professional teaching qualifications and have extensive experience teaching young children. The team also receives ongoing training throughout the year to keep them up-to-date with the latest teaching methodologies, techniques and technologies, aimed at developing the whole child academically and socially in a bilingual environment.
By the time your child graduates from K2, they will be confident, vocal, curious and ready for Primary 1!
To learn more about British Council (S) Pre-School's bilingual programme, come and join them during British Council Open House.
The daily pre-school programme is only offered at British Council's Tampines centre, located in the first CarbonNeutral® Development in Singapore and Asia Pacific, at 11 Tampines Concourse.
If you would like to visit the school, you can book a school visit here.
This post is brought to you by British Council Singapore.
* * * * *
Stay in touch! Subscribe to our Telegram here for our latest updates.
Running a service or business targeted for parents? Reach out to a wider audience in our Preschools in Singapore compilation. Leave your contact details here and we will get in touch with you.