Dr Chin Shou King, Director and a dental surgeon at T32 Junior (Kid's Dentistry) answers some frequently asked questions by parents about their child's oral hygiene.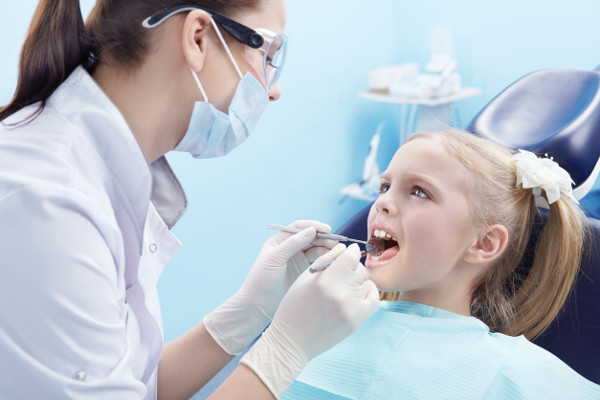 Qn: How can parents establish good oral hygiene habits in their children? Please share some advice on different age-appropriated habits.
Firstly, parents can establish good oral hygiene habits by demonstrating by example. Children often copy their parents' good as well as bad habits. Make it a point to have a family teeth brushing session twice a day where everyone participates, so that it becomes a routine.
From zero to 6 months even before the teeth erupt, make it a point to wipe baby's gums twice a day and after feeding, so that when the actual teeth do erupt, it becomes less of a 'new' thing.
Qn: What if the child does not like to brush teeth? How to encourage?
Let your child choose the toothbrush he/she wants. Pick one out with his favourite cartoon character or color and let him/her choose the flavour of toothpaste he/she wants. Make it a fun affair that involves them having a say in it and they will be more inclined to cooperate.
Qn: Milk-bottle syndrome – Does drinking water after milk help?
Drinking or rinsing the mouth after milk bottle feeding is better than nothing, but the best would still be the mechanical removal of milk curdles from the surface of the teeth through teeth brushing.
Qn: When to start the child with dental floss?
Some children have teeth that are very widely spaced apart and some have teeth close together. When the teeth have erupted and you notice they are close together, then flossing should definitely be done once daily to remove food stuck in between. Children whose teeth are spaced apart need not floss.
Qn: Can you share with us on a worst case of how bad a preschool's teeth can end up with?
The worst case I have seen is a 2-year-old with large cavities on every single tooth. The parents thought that children do not need to brush their teeth as they will eventually all drop off and did not bother caring for their child's teeth at all. No teeth could be saved and every one had to be extracted.
Qn:We know that parents may unwittingly be transmitting bacteria to their children if they have untreated tooth decay and share oral fluids with the child. Does that mean that if the parent has a toothache, he/she should avoid kissing or sharing food with the child? What are the points to note to avoid transmitting bacteria to child?
A toothache is usually caused by a cavity which is in turn caused by bacteria and poor oral hygiene. Hence a parent with a toothache almost certainly is infected with the bacteria that cause tooth decay in their mouth. They should avoid sharing utensils and kissing their children on the lips. The bacteria spreads through saliva so any contact with oral fluids should best be avoided.
Dr Chin Shou King is a Dental Surgeon and Division Director of T32 Junior.
Practice Address:
One Orchard Boulevard, 17th Floor, Camden Medical Centre
Singapore 248649
Tel: (65) 6733 1388
Email: t32@t32dental.com
Emergency Dental Services: (65) 6398 5578
For more info, log on to t32dental.com
* * * * *
Like what you see here? Get parenting tips and stories straight to your inbox! Join our mailing list here.
Want to be heard 👂 and seen 👀 by over 100,000 parents in Singapore? We can help! Leave your contact here and we'll be in touch.