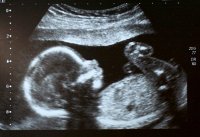 Every woman is expected to experience the most wonderful role that she could ever have – to be a mother.
Childbirth is the most anticipated event in a woman's life aside from pregnancy. Childbirth marks the ending of pregnancy and brings forth the woman into another meaningful journey of real-life mothering.
The answer to the questions of what to do and how to do it is varied from one woman to another depending on the child's needs but for most mothers, here are some workable tips you could follow to guide you for preparing for childbirth:
▪ Organize your nursery. Complete the items you haven't purchased yet. See to it that the essentials are already stocked clean like feeding bottles, bibs, baby clothes and blankets. Make sure you have packed in a bag the things you will also need during your baby's stay in the hospital.
▪ Pack for your needs, too. Pack according to your needs. Fill in your bag with personal things that will ease you in the hospital. For the safer bet, bring along extra nursing bras and pads.
▪ Plan the childbirth. Decide whether the birth plan will go along natural or epidural birth. Consult your doctor and talk to your partner about that.
▪ Choose your team. You may not want to work out with a medical team whom you are not comfortable with. Choose your team ahead which may be composed of a midwife, doctor and your confinement help. It is also recommended that you consider the degree of involvement of your team during the childbirth.
▪ Talk to your doctor. Talk to your doctor about possible means of reducing childbirth pains. Ask for advice on medical matters that you must anticipate during the event. Your doctor knows best when it comes to you and your child's health. Your doctor may also want to share various relaxation methods like massage, breathing techniques and exercise.
▪ Be ready for unlikely events. Plan for postpartum care and prepare yourself for any conditions that may deviate from your expectations. Set plan A and B for assurance.
Let childbirth be a memory to treasure by preparing for it. Your child's condition will highly depend on maternal practices you had and how you have prepared for the coming of the new member of your family.
Preparing for childbirth? What are the concerns that you have? You can welcome to write to us to share your experiences
If you find this article useful, do click Like and Share at the bottom of the post, thank you.
Want more comprehensive info? Read our pregnancy e-guides here.