As we transit to the next stage of our lives as new mums, we want the best for our firstborns. However, we often forget to care for ourselves and put all our focus on our baby instead.
Looking after yourself well is one of the best things you can do for yourself, your baby, and your family. Hence, the period right after childbirth is your first crucial step in self-care.
Here are five postpartum services that will pamper you so that you can enjoy being a new mum!
1. Professional confinement care with PEM Confinement Nanny Agency
Confinement is a time for you to rest and recover from childbirth, as well as enjoy interacting with your baby. Everything else should be outsourced to professionals, such as the well-trained and experienced nannies from PEM.
PEM nannies undergo 150 hours of intensive training based on a leading maternity training program, and attend refresher courses continually to provide you with comprehensive confinement and newborn care. PEM nannies also undergo health checks to ensure that they are medically fit to serve you.
To date, over 25,000 mothers have entrusted more than 460 professional PEM nannies with day and night baby care, preparation of confinement food, herbal tonics, and confinement herbal baths, laundry for themselves and their babies, and basic domestic chores. So, rest assured that you and your newborn can be fresh, clean, and well-fed every day. PEM nannies will also share breastfeeding and newborn care guidance so that you can cope better after your confinement month is over.
PEM itself guarantees you the arrival of a nanny and year-round customer support, so you'll have a hassle-free confinement experience.
Get your free PEM quotation here!
Learn more about PEM at:
Website: PEM Confinement Nanny
Instagram: @pemconfinementnanny
Facebook: @PEMConfinementNanny
2. Dietitian-guided confinement meals with Tian Wei Signature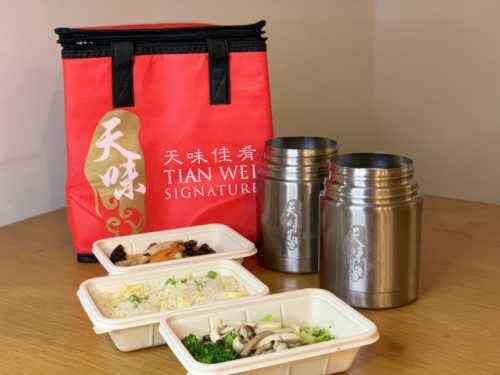 Confinement food is full of nutritious ingredients that can help nourish your body, boost your vitality, and give you energy for the next phase of your life as a new mum.
To ensure your confinement meals are both well-balanced and interesting, Tian Wei Signature's certified in-house dietitian and award-winning chef specially curate a menu of traditional and fusion meals that span multiple cuisine genres, incorporating various nutritious and milk-boosting lactogenic ingredients.
Look forward to every mealtime by choosing Tian Wei Signature's wide range of meals. Its menu incorporates over 90 meat and vegetable dishes with minimal repetition to support your postpartum recovery and breastfeeding journey with every bite.
Get your delicious confinement meals with a deposit from as low as $88 today!
Learn more about Tian Wei Signature at:
Website: Tian Wei Signature
Instagram: @tianweisignaturesg
Facebook: @tianweisignaturesg
3. Soothing postnatal massages in the comfort of your own home with PNSG
Postnatal massages don't just help you to lose postpartum water retention. Treat yourself to a soothing, self-care massage in the comfort of your own home to relieve your discomforts and improve your blood circulation, sleep, and mood as you recover from childbirth. Breast massage, which is performed during a postnatal massage, can also help clear your blocked ducts, loosen clumps inside your breasts, and reduce the risk of mastitis.
It is important, however, that you choose a certified massage therapist who is professionally trained and skilled in performing postnatal massages, someone who can provide a comprehensive head-to-toe treatment specific to your needs. Start taking care of your body and mind by getting complete therapy with any of the various Javanese massage packages offered by PNSG, which has a team of over 100 certified massage therapists.
Aside from getting a great authentic Javanese massage session with a customisable belly binder (made of breathable material), you will also receive a complimentary baby massage tutorial from your PNSG therapist.
Book your soothing postnatal massage starting at only $638 for 5 sessions today!
Learn more about PNSG at:
Website: Postnatal Massage Singapore
Instagram: @postnatalmassagesingapore
Facebook: @postnatalmassagesingapore
4. Nutritious lactation meals with ReLacto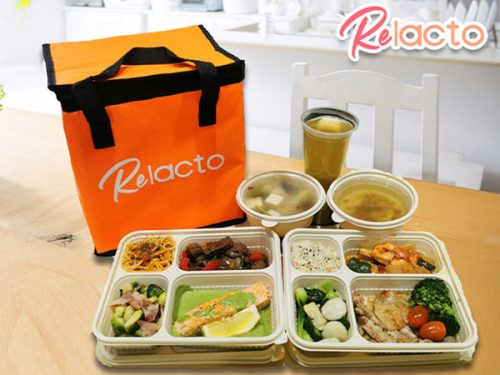 Eating the right foods can help boost your breast milk production and recovery after confinement, but it can be time-consuming to prepare healthy, lactation-focused meals. Why not cater these meals from professional caterers such as ReLacto instead?
ReLacto's dietitian-guided menu offers a wide variety of lactation-focused and recovery-boosting meals that include essential nutrients and ingredients to support your lactation and recovery. Each wholesome meal set even includes a complimentary lactation drink just for you.
You can choose from a sumptuous menu of over 100 types of fusion and Chinese meals with minimal repetition, which will be served in biodegradable and environmentally friendly packaging and thermal flasks.
Get your delicious lactation meals with a deposit from as low as $88 today!
Learn more about ReLacto at:
Website: ReLacto
Instagram: @relactosg
Facebook: @relactosg
Xiaohongshu: Relactosg
5. Celebrate your baby's Full Month or milestones with Celegift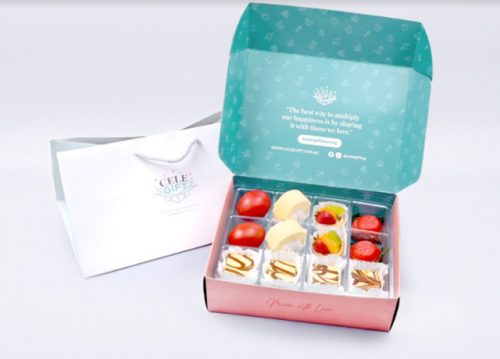 Your baby's Full Month or milestone celebration like 100 Days is an exciting occasion to celebrate with family and friends. But, where can you find a trusted online platform where you can conveniently both shop for customisable Full Month treats and create your wishlist on a complimentary gift registry that's shareable?
Celegift is the first in Singapore to combine comprehensive Full Month packages and a one-stop gift registry on a single online platform, where your guests can easily shop celebratory gifts on your wishlist (both for you and baby) on its one-stop baby shop.
There's an amazing selection of baby and mummy gifts from some of Singapore's top brands to create a nice gift hamper for yourself, as well as other unique gift options for your baby's future, such as cash and fund contributions!
Get your free Celegift Full Month celebration e-book and consultation, and book your Full Month packages starting at only $17.90 per set with free delivery now!
Learn more about Celegift at:
Website: Celegift
Instagram: @celegiftsg
Facebook: @celegiftsg
This post is brought to you by Celegift.
By Julia Chan.
* * * * *
Like what you see here? Get parenting tips and stories straight to your inbox! Join our mailing list here.
Want to be heard 👂 and seen 👀 by over 100,000 parents in Singapore? We can help! Leave your contact here and we'll be in touch.