PlayWisely Singapore is a developmental play program originating from the US. It focuses on helping children aged 4-42 months of age to acquire and master developmental milestones in movement and cognitive ability, emphasising on the quality of skills.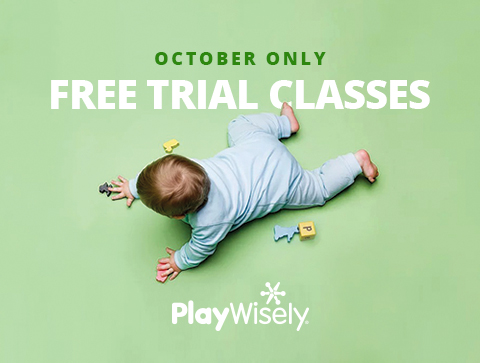 Classes are private with a maximum of 4 children and are parent accompanied, allowing parents to learn the skills to engage their kids at home as well as to deepen the bond between them.
Each class is tailored according to the child's age as well as developmental milestone achievements.
The trial class timings and days are dependent on the age of the child. So parents can go to www.playwisely.sg and check out the schedule.
To request a different time slot for your child, kindly drop them an email via info@playwisely.sg and let them know your preferred timing.
Opening hours: 2pm – 6pm on weekdays (closed on Tuesday) and 9am – 6pm on weekends.
Note: Trial classes are available at any time during opening hours but subject to availability.
Like what you see here? Get parenting tips and stories straight to your inbox! Join our mailing list here.