An accident may occur anytime, anywhere and without any warning.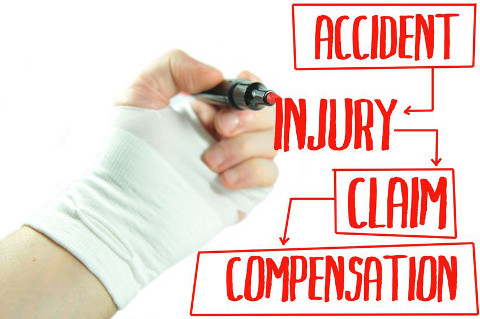 MOH statistics have consistently shown that Accident, Food Poisoning and Violence is the most common cause of hospitalisation, ranging between 9% – 9.5% of all hospitalisation cases between years of 2009 to 2011, ahead of Cancer, Ischaemic Heart Disease and Pneumonia.
Some of my clients have told me, "Winston, I am a very careful person, I will not get into any accidents." My response would be "I am not afraid that you will get into an accident, I am more worried about other people causing an accident that involves you."
This same rule applies to our young children. Being young, carefree and raring to explore the world, children do not know the exact boundaries that we adults observe, and may unknowingly put themselves in harm's way. Harm may come in their way without them or the parents knowing.
This is why insurance is still around after centuries, to cover any unforeseen circumstances. It is also why I cannot emphasize on the importance of Personal Accident Plans for young children and adults.
Definition of an Accident
In a Personal Accident plan, an accident is defined as: "An event or occurrence which is unintended, sudden, fortuitous and unforeseen."
Personal accident plans have reimbursement benefits (e.g. Hospitalisation & Surgical Insurance plans, a.k.a. Health Insurance, Shield plans), which means the insured have to pay for their treatments and claim from the insurer with the original receipts from the treatments, lump-sum benefits and cash benefits.
Scope of Coverage
Coverage for a Personal Accident plan typically covers the following important sections.
Death due to an Accident (Lump Sum Benefit)
Permanent Disablement due to an Accident (Lump Sum Benefit)
– Is an injury to a person's body that is permanent and lasts a continuous duration of 12 months and is beyond any hope of improvement or recovery.
– Most of our major physical body parts are covered under this section, i.e. Toes, Fingers and Eyes. Loss of speech and hearing, and 3rd degree burns are also covered under this section.
Temporary Total and Partial Disablement (Cash Benefit)
– This benefit pays a weekly income for a temporary physical injury that prevents them from engaging in their business or occupation (aka Long Medical Certificate). This benefit typically pays up to 104 weeks, depending on the insurer.
Medical Expenses (Reimbursement Benefit)
– This benefit will reimburse a person for the medical expense they have paid for the treatment of their injury.
– Increasingly, insurers in Singapore are improving their coverage to include "infectious diseases" e.g. Avian Flu, Dengue Haemorrhagic Fever, Hand Foot Mouth Disease, Malaria, SARS.
– This benefit is typically for outpatient treatments that need not warrant a hospital visit.
– As costs of treatment for hospitalisation should be claimed from their personal Health Insurance first.
Traditional Chinese Physician & Chiropractor Expenses (Reimbursement Benefit)
– This benefit reimburses medical expenseS incurred from Traditional Chinese Physician & Chiropractor due to an accident.
– Do note that the Chinese physicians and Chiropractors need to be licensed in Singapore.
Recommendations
Typically, I advise my clients to take up between S$100,000 to S$200,000 worth of Personal Accident coverage. Note that each individual is different, the best would be to consult your Financial Consultant on how much Personal Accident coverage you require.
Do note that there are Personal Accident plans for families, take advantage of this as it offers a cheaper premium when bought as a family, compared to buying individually.
The last point to note is Hospitalisation and Surgical insurance do not cover outpatient treatments (e.g. seeing a General Practitioners for an accident). Hence, Personal Accident plans still do have a place in our Financial Planning needs.
Have any ideas to share or need further clarity on Education Planning?.
Do share your thoughts, ideas and questions on The New Age Parents Facebook Page or you could simply drop me an email at tanooisim_winston@hotmail.com.
By Tan Ooi Sim Winston, Chartered Financial Consultant.
This article was first published in The New Age Parents e-magazine.
Financial Planning For Your Family Series:
Part 1: Financial Priorities For Your Child
Part 2: Hospitalisation and Surgical Insurance
Part 3: Protecting The Golden Goose or Golden Egg?
Part 4: Planning Your Child's Future Education
Part 6: Planning For Your Retirement
* * * * *
Like what you see here? Get parenting tips and stories straight to your inbox! Join our mailing list here.
Want to be heard 👂 and seen 👀 by over 100,000 parents in Singapore? We can help! Leave your contact here and we'll be in touch.