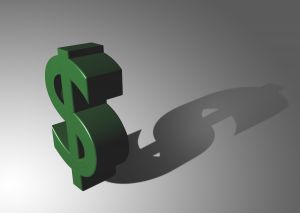 With rising medical costs, if is very important for everyone in the household to have medical coverage. The usual considerations highlighted by financial planners are aimed at determining the wards we would like to stay in, waiting period to be treated and how the policy can complement other policies that we are already holding.
In our Part 2 Series of Family Financial Planning, certified financial consultant, Jamson Chia, addresses some questions on getting medical coverage for a pregnant mother or a new addition to the family.
Question: When can we get insurance coverage for our baby or for the pregnant mother to cover complications?
Answer: You can get medical protection for your baby from as early as 2 weeks old. Current new shield plans do provide medical coverage for pregnancy complications. And the new shield plans also covers congenital abnormalities. However, you should take note that for pregnancy complications, there is a waiting period ranging from 12 to 24 months.
The shield plans are currently integrated together with the basic Medishield. They are primarily payable via Medisave (Limit to S$800 per pax per year for people next age birthday of 80 and below, and S$1150 per pax per year for those whose next age birthday is 81 and above)
These plans are generally rather affordable by most Singaporeans. However, it comes with a co-insurance (ranging from 10% to 20%) and deductibles (ranging from $1000 to $3000), depending on which type of hospital and ward are chosen. And it also differs with different companies.
Generally, for small bills, the co-insurance may not be a lot of money. However, when the bills are huge, the co-insurance could be a huge amount.
Hence, if you can afford, buying riders to cover the co-insurance and deductibles are highly recommended. Do not take on more risks than you can ever afford.
Eg: A child born with a hole in the heart, and requires a 8-days stay in NICU. He With an operation required and say parents chose the B1 ward (4 persons to a room, with air-con and TV). The total bill will come up to approximately S$26,748 today.
Questions: Under what circumstances will the medical policy approval become problematic?
Answer: There will be situations where the application will be rejected.
(a) When the child is born with abnormalities.
(b) When there is insufficient fund in the CPF Medisave (Some companies allow top up using cash, some companies do not)
Question: How do we go about making a claim?
Answer: As you may know, the shield plans are under the integrated system currently. In the event of any hospitalization, you will need to sign a form declaring which shield plan are you currently under. And through the new integrated system, the claim will take approximately 5 – 9 working days to process.
If you have any riders attached to the shield plan to cover the co-insurance and deductibles, you have to submit the final bill to your insurer, for them to do the manual processing of the remaining amount.
This article was first published in The New Age Parents Online Magazine Jul 09 issue Page 30
If you find this article useful, do click Like and Share at the bottom of the post, thank you.
Want more comprehensive info? Check out our e-guides here.