For most nine-year old boys, having a hamburger and fries or a plate of fried chicken is not much of a big deal, but for young Reshvren, every Happy Meal is truly a happy one, and a touching reminder of how far he has come.
Two years ago, when Reshvren was just seven years old, his parents received the grim news that their beloved and only son was down with leukemia.
A Fever that Wouldn't Go Away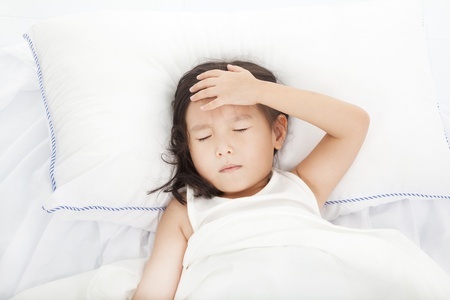 It began with a complaint of leg pain back in March that year, then a fever that refused to go away that began in July. When the usual fever medications did not work as they were supposed to, Reshvren's mother, Geethapriyaa, knew that something was wrong. After several days of the fever going up and down, red scratch marks also started appearing on his shoulder.
Several visits to various GPs did not yield any new information, other than the fact that what they had thought were scratch marks was actually a vein blast – but nothing to be concerned about if it did not spread.
Then, on 28 August, Reshvren suddenly vomitted, and that prompted his parents to immediately bring him to the Children's Emergency Unit at KK Women's and Children's Hospital (KKH), where a series of tests were run on him.
A blood test brought his excessively high white blood cell count to light, and the subsequent Bone Marrow Aspiration (BMA) confirmed things. Finally, they were given a name to his illness – Acute Lymphoblastic Leukemia, or ALL in short.
Finding a Cure
Childhood ALL is the most common form of cancer in children and affects three out of every 10 children who are diagnosed with cancer in Singapore annually. The current cure rates for children with ALL stands at 88 per cent in Singapore, and 50 – 85 per cent worldwide.
A recent two-country study (Singapore and Malaysia), the first of its kind in the world, explored the effects of intensifying chemotherapy treatment for children with ALL that didn't have a certain Ikaros gene in their leukemia cells.
Through this experiment – a collaboration that involved a total of 346 patients from four hospitals1 in Malaysia and Singapore, the team of doctors, led by Associate Professor Allen Yeoh2, found that the intensified therapy improved cure rates for this group of children to 91%, and also lowered their relapse rates to 13%.
Further checks showed that Reshvren qualified to undergo this intense chemotherapy, and he began treatment at KKH right away.
A New Way of Life
Things were moving very quickly, and it was hard for Geethapriyaa to explain things to her young son. She told Reshvren that he was sick because he didn't eat his meals properly, and that the treatment was meant to help him regain his full health again – and he accepted that at the time.
It was only recently that his parents told him the truth, that he had contracted cancer – but he probably doesn't understand the full severity of his illness.
Geethapriyaa used to work in a hospital environment previously, so she had seen children who came in with leukemia and left the hospital cured. These experiences gave her hope for her son's recovery.
For the first year of treatment, Reshvren was in hospital for therapy at least 2 to 3 weeks every month. During the initial weeks, his body did not respond as well to the treatment as they had hoped, and the subject of getting a bone marrow transplant was broached. Reshvren was even transferred to the National University Hospital (NUH), in case a transplant became crucial.
Associate Professor Allen Yeoh, Department of Paediatrics, NUS Yong Loo Lin School of Medicine; Associate Professor Tan Ah Moy, Senior Consultant, Haematology/Oncology Service, Department of Paediatric Subspecialties, KK Women's and Children's Hospital; Professor Hany Ariffin, Head, Division of Haematology-Oncology & Bone Marrow Transplantation, Department of Paediatrics, University of Malaya Medical Centre, Kuala Lumpur; nine-year-old Reshvren s/o Mahesvaran, and his mother Madam Geethapriyaa.
Photo credit: NUS Yong Loo Lin School of Medicine.
However on 23 November, about 3 months of intensive chemotherapy, his white blood cell count began to drop to negative, and everyone heaved a collective sigh of relief. There was no more need for a transplant now.
While the treatment proved effective, Reshvren had to grapple with the difficult side effects that came with it. His body was weak – especially his legs – so he could not walk or move around as freely and energetically as he was used to.
He could only fill the time with hours spent on the iPad, drawing or colouring. He was also not able to fight illnesses easily. Mouth ulcers were a common ailment, and he frequently fell sick, and had to be given antibiotics.
He became used to the hospital routines, but he hated the needles, as most kids would. There were also mood swings to contend with, and a drastically constrained diet.
Home-cooked fare was the best, but even then, he had to avoid fried foods and too much salt or sugar in his diet. There were to be no more happy meals for the fast food loving boy for well over a year.
Geethapriyaa decided to leave her job as an executive officer and stay home to be not just Reshvren's personal caregiver, but his personal cook. She tried her best, but it was hard to replicate outside food while keeping each meal healthy.
There were difficult days, but she pressed on and kept trying. She prayed often. Gradually over time, her son also adapted to the new menu.
After the first year of treatment, diet requirements were gradually relaxed, and Reshvren could begin to eat selected meals outside occasionally. Recently, he had his favourite tuna and turkey ham sandwich from Subway for the first time since he began his treatment – and boy was he happy!
Photo courtesy of Geethapriyaa.
Back to Regular Programming
As you read this, Reshvren's two years of treatment is ending soon. His white blood cell count is in a good place, although he will have to continue taking medications and coming back for regular checks for a number of years, to prevent a relapse.
Geethapriyaa and her husband are very thankful for their son's recovery process, and look forward to reintegrating him into normal school life next year.
During his two years out of the school system, Reshvren attended Place for Academic Learning and Support (PALS), a learning support centre under Children's Cancer Foundation, for one year.
Geethapriyaa credits the teachers there for helping him keep abreast of learning, so that he can probably go into Primary 3 when he returns, just one year behind his peers. Still, she knows it will be tough for him to adjust back to school life and the education system, but that is a bridge they will cross when the time comes.
"I am so thankful for how Reshvren has been so brave throughout the treatment process, and that we have come through this experience as a family – stronger, healthier and together. Now it's time to move on to the next chapter of our lives."
Geethapriyaa and Reshvren would like to thank the KKH and NUH doctors, nurses and staff, Singapore Children Cancer Foundation, PALS Teachers and (Reshvren's favourite) Make-A-Wish Foudation (SIN) Ltd, who made his wishes come true. 
By Dorothea Chow.
1 The National University Hospital, KK Women's and Children's Hospital, University of Malaya Medical Centre and Sime Darby Medical Centre (SDMC) in Subang Jaya
2 From NUS Yong Loo School of Medicine's Department of Paediatrics
Like what you see here? Get parenting tips and stories straight to your inbox! Join our mailing list here.