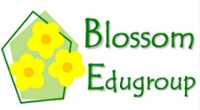 Blossom Edugroup has been providing quality childcare in Singapore since 2002. By constantly updating our curriculum, we offer the most innovative and effective pre-school programmes that cater to children with different learning styles and varying learning abilities.
Every young learner has a preferred style of learning – visually, auditorily or kinesthetically. At Blossom we are proud of our specially designed curriculum that caters to the different learning styles of every child. Check out our website to find out how this is achieved in our classroom activities.
Blossom's unique Triple Track Syllabus is another cornerstone of our specially designed curriculum that seeks to cater to the varying learning abilities of children. We recognise that every child is different and our teachers are guided not to adopt a one-size fits all approach of teaching. Make an appointment with any of our five centres to find out how our Triple Track Syllabus will help your child learn according to his/her ability.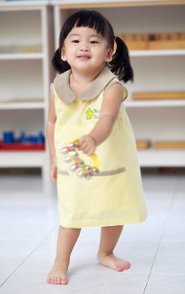 Our third and most exclusive and distinguishing factor is our patented e-profiling portal which provides comprehensive feedback of our children's development. Essentially, the patent recognises that this portal is the first and only in the World to provide such a comprehensive feedback mechanism that encompasses rubric assessment, comparative benchmark and e-portfolio. Parents will not only receive personalised digital imageries of their child at work and at play, they will also be informed of their children's development through criterion-referenced assessment (i.e. against preset standards of achievement) and norm-referenced assessment (i.e. against the performance of all children in the same cohort).
In July 2011, our Serangoon branch, Blossom Discovery Centre relocated to a bigger premise at Lorong Chuan. The new premise underwent extensive renovation and with its higher capacity, we are now able to reach out to more children in the Serangoon vicinity.
Our latest milestone for 2012 is the opening of our 5th branch in Bartley estate, Blossom Aspiration Centre. This newest centre is poised to meet the increasing demand of our programme and services in the North Eastern part of Singapore.
With our continual efforts to innovate, improve and upgrade ourselves, Blossom Edugroup seeks to remain the preferred choice for quality childcare and preschool education in Singapore.