Here comes your baby girl!
Life will never be the same and choosing a baby name is a monumental decision. We are all constantly searching for that perfect name, something unique, but not overly weird, something sweet, yet not too common. Read on for a list of names which might just fit your fancy!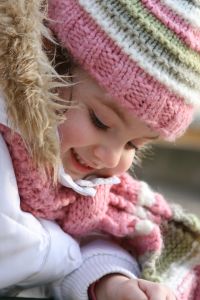 Continued from Names For Girls (A – N).
N
Noreen – a representation
Nyssa – starting point
O
Odelia – prosperous
Ophelia – sagacious; eternal
Ora – gold
Orina – peace
P
Perlie – pearl
Phyllis – greenery
Prue – caution
Q
Quincy – counsel
Quinn – wisdom; intelligence
R
Rachelle – ingenious
Rae – ewe
Raina – strength
Ranice – noble
Reeta – a pearl
Rochelle – little rock
Riley – brave
Rowan – cordial
S
Sancia – pure
Sybil – oracle
Sydelle – one who enthralls
T
Tomasina – twin
Toni – beyond worth
Trea – third
Trista – sorrowful
Tyra – battle
U
Una – hunger
V
Vania – bring forth good news
Vera – faithful
Verena – protector
Vida – well-loved
W
Willow – willow tree
Wilona – advantageous
Winola – genial
Wren – songbird
Wynn – holy; blessed
X
Xaveria – brilliant
Xylia – wood-dweller
Y
Yolanda – modest
Yonah – dove
Yvette – yew
Z
Zea – grain
Zera – cherry