Here comes your baby girl!
Life will never be the same and choosing a baby name is a monumental decision. We are all constantly searching for that perfect name, something unique, but not overly weird, something sweet, yet not too common. Read on for a list of names which might just fit your fancy!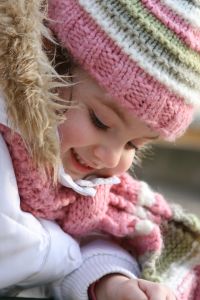 Continued from Names For Girls (A – N).
N
Noreen – a representation
Nyssa – starting point
O
Odelia – prosperous
Ophelia – sagacious; eternal
Ora – gold
Orina – peace
P
Perlie – pearl
Phyllis – greenery
Prue – caution
Q
Quincy – counsel
Quinn – wisdom; intelligence
R
Rachelle – ingenious
Rae – ewe
Raina – strength
Ranice – noble
Reeta – a pearl
Rochelle – little rock
Riley – brave
Rowan – cordial
S
Sancia – pure
Sybil – oracle
Sydelle – one who enthralls
T
Tomasina – twin
Toni – beyond worth
Trea – third
Trista – sorrowful
Tyra – battle
U
Una – hunger
V
Vania – bring forth good news
Vera – faithful
Verena – protector
Vida – well-loved
W
Willow – willow tree
Wilona – advantageous
Winola – genial
Wren – songbird
Wynn – holy; blessed
X
Xaveria – brilliant
Xylia – wood-dweller
Y
Yolanda – modest
Yonah – dove
Yvette – yew
Z
Zea – grain
Zera – cherry
If you find this article useful, do click Like and Share at the bottom of the post, thank you.
Like what you see here? Get parenting tips and stories straight to your inbox! Join our mailing list here.