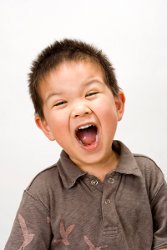 Expecting a baby boy and still have not decided a name for him yet? Here are more boys names to help you out!
N
Nolan – victor
O
Oren – pine
Orson – man like a bear
Owen – noble soldier
P
Peyton – from the fighter's estate
Phelan – wolf
Preston – from the place of the Holy one
Q
Quinton – the fifth child
R
Reuven – birth of a son
Roderick – well-known Lord
Rohan – red
Ryder – horseman
Ryland – from the land of reeds
S
Seaton – from the sea
Seth – chosen one
Storm – a tempest
T
Taddeus – courageous
Thane – one who follows the king
Theron – huntsman
Tilden – fertile valley
Tyson – one who incites
U
Uriah – luminescent God
V
Vance – he who harvests
Vernon – young
W
Walden – potent sovereign
Walton – walled town
Wayne – wagon builder
Wright – carpenter
Wynn – cheerful
X
Xander – man's defender
Xavier – magnificent
Y
Yonah – dove
Yves – he who uses a bow
Z
Zander – warrior
Zane – gracious God
Zev- wolf
Click here for boys names from A to M.
If you find this article useful, do click Like and Share at the bottom of the post, thank you.
Want more comprehensive info? Check out our e-guides here.