In our mummy blogger series, we find out what keeps these tech and social-media savvy mummies talking, or blogging!
Vera, 35, SAHM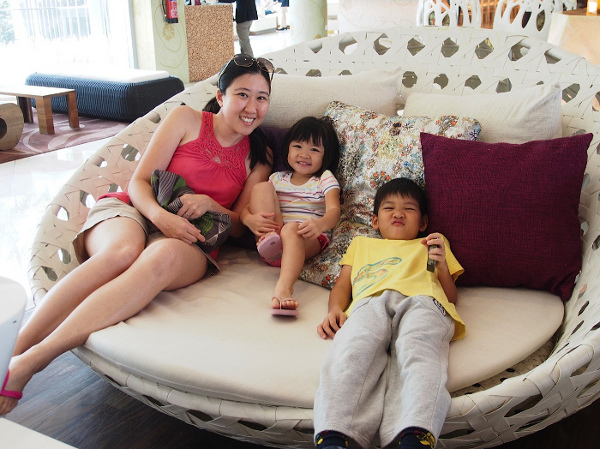 Also known as: Mummybean
Married to : DD, 37, Lawyer
Children: Noey, 5 years old and Mei, 3 years old
Blog: www.lifeisinthesmallthings.com
Blog was started in: 31 May 2005 (my birthday!)
Hi Vera! Tell us your blog in a nutshell.
My blog is about living and parenting in sunny Singapore, and the big milestones as well as little moments and yes, small things that make life meaningful. On my blog I share parenting trials and triumphs, ideas for child-friendly outings and activities around town, and family-friendly recipes.
What's the story behind the blog?
I started my blog (in its first incarnation) in the run-up to my wedding. I was intrigued when a friend sent me a link to her blog and thought it would be a good way to document that momentous occasion in my life. I enjoyed blogging so much I just kept on writing. When my kids came along, my blog naturally evolved into a parenting one. I've since archived all my old pre-baby posts for my own eyes only.
What gets you writing?

Parenting challenges and experiences, interesting child-friendly events that we attend, and my kids' personal milestones.
How much time do you spend online each day/week?
Too much! I sacrifice a lot of sleep to blog!
Share with us your favorite post and what it means to you.
It's difficult to pick only one since I've been writing for a long time! It is probably this one: 2012: My Year Of Mothering. Being a SAHM is a choice I made because I believed it was what was best for my family, but also because I want to be with my children in their growing-up years. It isn't always easy. This post reminds me of the challenges, why I made the choice and what I'm doing it for.
Your most viral blog post to date?
Aside from giveaways (my Disney on Ice one being the most popular), the post I did on my son's dinosaur party for his 4th birthday!
What do your kids have to say about being the stars of your blog?
I don't think they realize yet (oops), though they enjoy seeing themselves on my screen. As they grow I will show them what I write and I intend to consult them more on what I share and write about them. I will not share matters which they are uncomfortable with me sharing.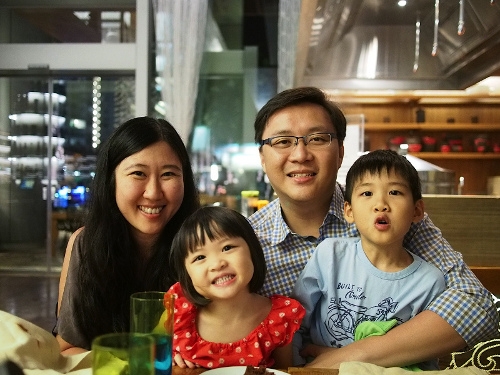 If your child decides to follow your footsteps and blog for a living, or blog to earn that extra income in the future, what would you say to him or her?
I wouldn't blog for a living! Honestly I think the digital landscape is changing every day so who knows, maybe blogging will fall out of fashion by the time they are old enough to blog. But if they choose to do so, I will tell them to keep it real and write what they are proud to put their name to.
Do you read your past posts? How often do you do so? Any regrets or do you find yourself re-editing some of the posts?
I read them occasionally, and correct some typos if I come across them, but I don't edit content. I cringe sometimes when I read some of my really old posts (the ones that are now private) but they bring back many good memories too. Every time I read past posts I'm inspired to write more.
Future plans. What will happen to the blog when the kid(s) grow up?
I think you never stop being a parent, so there will always be some parenting aspect to my blog. That said, as the kids grow up, their stories become more of theirs to share, not mine, and I probably will not talk about them as much any more. I will probably continue talking about my interests and thoughts, same as what I did pre-kids. I plan to live a full life!
Tips for budding mommy bloggers out there?
1) We are mummies first and bloggers second. Enjoy being with your kids and don't get hung up on taking perfect pictures. I definitely learnt this the hard way. 2) Share your parenting downs as well as ups. Keep it real. Readers appreciate that.
Stay tuned for more interviews with mummy bloggers in Singapore!
If you find this article useful, do click Like and Share at the bottom of the post, thank you.
Like what you see here? Get parenting tips and stories straight to your inbox! Join our mailing list here