In our mummy blogger series, we find out what keeps these tech and social-media savvy mummies talking, or blogging!
Rachel, 31 years old, Stay-at-home mother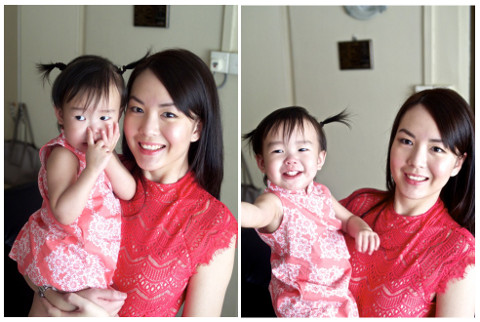 Also known as: The Pleasure Monger
Married to: M, 32 years old, Doctor
Child: Faith, 20 months old
Blog: thepleasuremonger.wordpress.com
The blog was started on: 14 Feb 2010
1. Hi Rachel! Tell us your blog in a nutshell.
It's all about noticing the tiniest pleasures in life, centered on family, love, marriage, parenthood, food, beauty and travel. I write about conversations with people around me, the amazing things we come across, memories with my husband and my daughter, experiments in the kitchen (I really love to bake), struggles and the deliriously happy moments in my journey as a mother, as a wife and as my own person, anything that constitutes a moment I want to hold onto, really. I have the memory of a goldfish and find that it's much too easy to let the smallest, but greatest, moments slip past in the daily grind, so it's pretty important to me to write it all down, and photograph the moments whenever I can.
2. What's the story behind the blog?
I was doing my Ph.D. in London and faced many difficulties. It wasn't easy to leave my family and uproot to a city 6000 miles away. I missed my folks terribly, and it was hard to adapt as the British culture was a real shock to the system. Scientific research was very daunting too. I wanted to channel all the negativity that was inside of me to something constructive and encouraging. And there, we have it, a blog that is dedicated to remembering the tiniest pleasures in life, one that reminds me to never take the slightest things for granted.
3. What gets you talking/writing?
Relationships with people, and stories I share with them. Even my posts on baking and cooking, are less tied to recipes, and more to do with why I made a dish on a certain day for a special someone. My loved ones mean a lot to me.
4. How much time do you spend online each day/week?
More than I care to admit!
5. Share with us your favorite post and what it means to you.
I don't have a favourite post, but the ones on my family and yummy bakes pretty much define me.
6. Your most viral blog post to date?
The Prettiest Cake I've Made – Ispahan. Not sure if I agree to the title as I've baked (and learnt) a lot more since that post…
7. What do your kids have to say about being the stars of your blog?
My daughter is still too young to realise that I have been writing about her. As she grows older and engages in social circles of her own, I'm aware that what I write may affect her. So yes, it's difficult to maintain a balance between sharing and over-sharing. That's something I need to think about soon, and that also explains why I have started writing password-protected posts now, to limit the more private musings to an audience I know.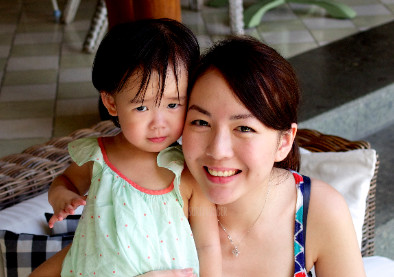 8. If your child decides to follow your footsteps and blog for a living, or blog to earn that extra income in the future, what would you say to him or her?
I do get sponsorships occasionally and review products/services only if I deem them suitable but I do not blog for a living, and I do not want to blog for a living either. If Faith decides to follow in my footsteps, I'd say that it's okay, as long as she is writing and acting in a socially and morally responsible manner.
9. Do you read your past posts? How often do you do so? Any regrets or do you find yourself re-editing some of the posts?
Yes I do, once in a while when I miss that part of my life or would like to draw inspiration from my travels and past experiments in the kitchen. I don't have regrets on what I have written in the past, they are after all the truest opinions I held at the point in time. I don't re-edit my posts unless I spot a glaring grammar mistake. The grainy and poorly composed photos from my old posts do irk me sometimes, but I recognise that they are all part and parcel of who I am and what I can do today, so I keep them there to remind myself that learning can only be a good thing.
10. Future plans. What will happen to the blog when the kid grows up?
I'm not sure. Like I said, it's something I need to think about, as the internet is a very public platform and I'm sure my daughter would like her privacy. She might be omitted from the blog completely, and what remains on The Pleasure Monger, would be what I started out writing about in 2010.
11. Tips for budding mommy bloggers out there?
Be true to what you write. I love reading real, honest, raw stories because I identify with them.
Stay tuned for more interviews with mummy bloggers in Singapore!
* * * * *
Like what you see here? Get parenting tips and stories straight to your inbox! Join our mailing list here.
Want to be heard 👂 and seen 👀 by over 100,000 parents in Singapore? We can help! Leave your contact here and we'll be in touch.